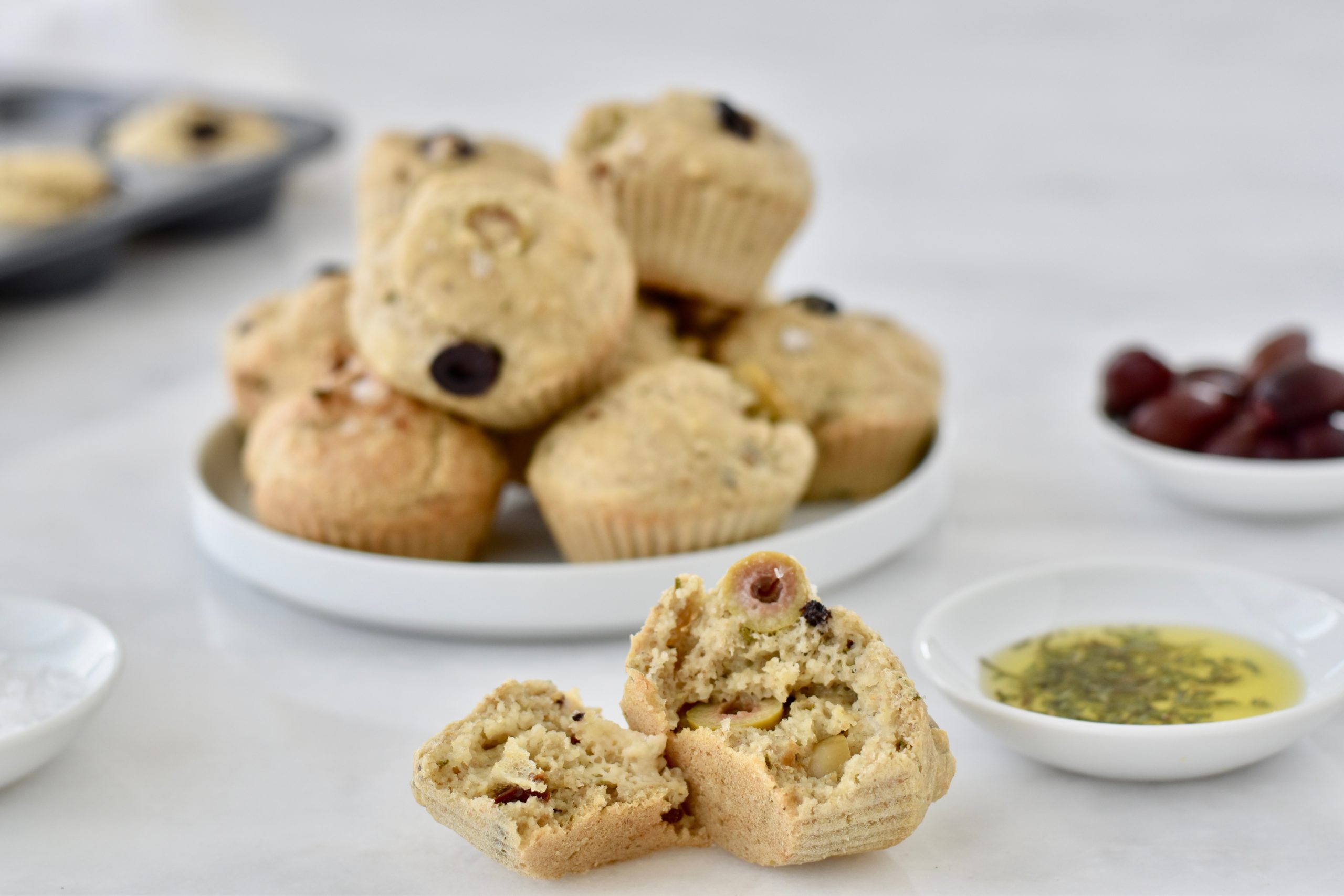 These gluten-free Rosemary Olive Muffins are next level delicious and then dipped into the rosemary olive oil is just heaven.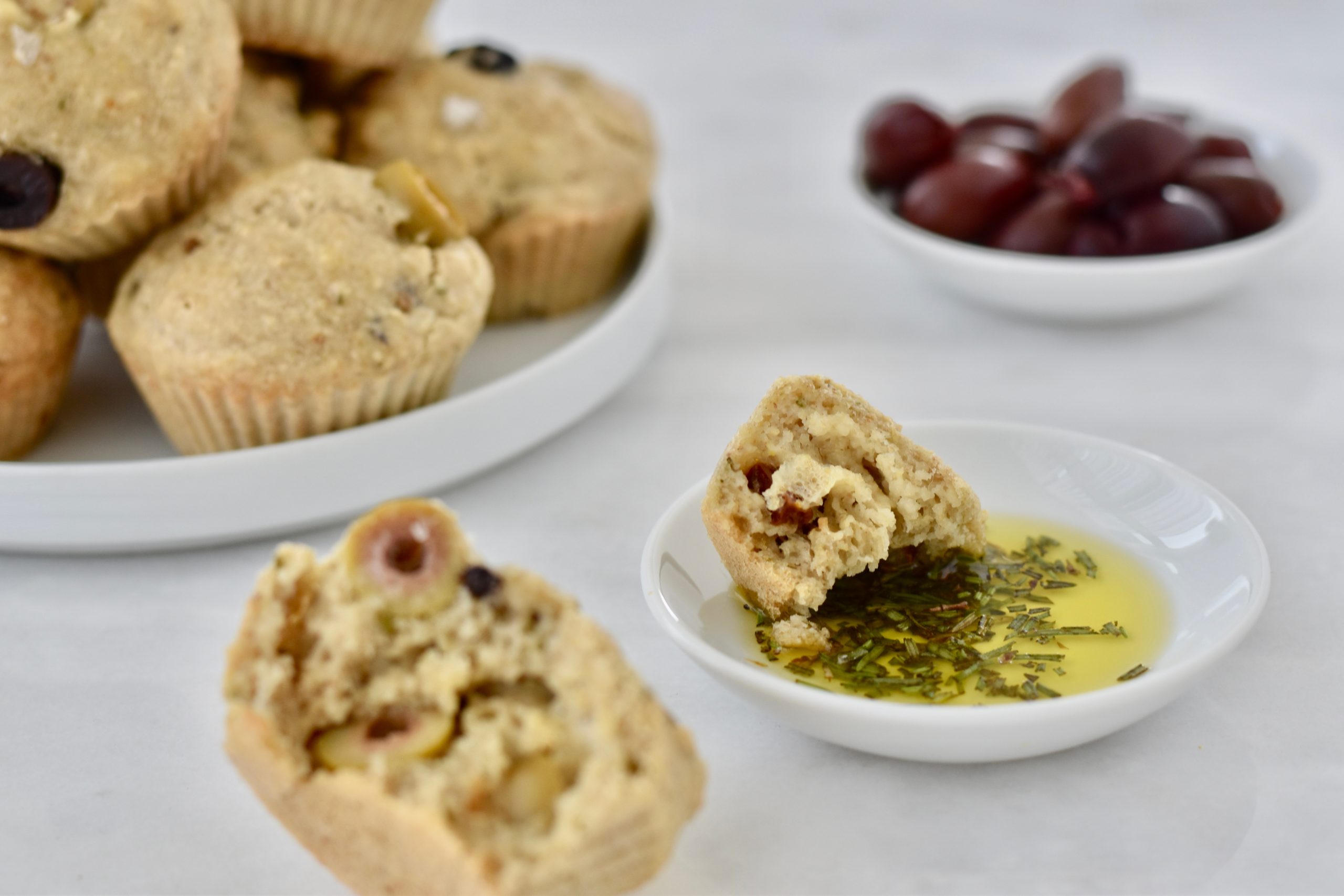 They are so easy to make: they take less than 10 minutes of prep and just 25 minutes to bake. Sun-dried tomatoes, olives, and fresh rosemary are folded into an almond flour bread mix. Pour into a lined muffin tin, and voila. The taste will transport you to the shores of Italy.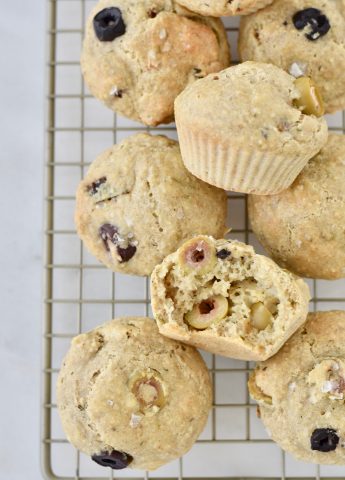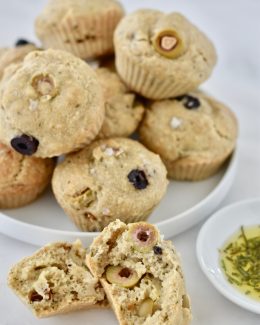 Rosemary Olive Muffins
Instructions
Preheat the oven to 350 F.

In a large bowl, whisk eggs, water and oil. Then stir in the bread mix. Next, add the vinegar, olives, sun dried tomatoes, and rosemary. Combine well.

Line a muffin tin with liners or lightly grease them with oil. Divide the batter evenly amongst the 12 cups. Sprinkle a pinch of flaky sea salt on top, if desired.

Meanwhile, combine the olive oil and rosemary in a small bowl to make a dip for the muffins.

Did you make this recipe?
Tag @mariamarlowe on instagram and hashtag #healthybymarlowe for a chance to be featured and win awesome prizes each month.
Clearer Skin in Just 3 Days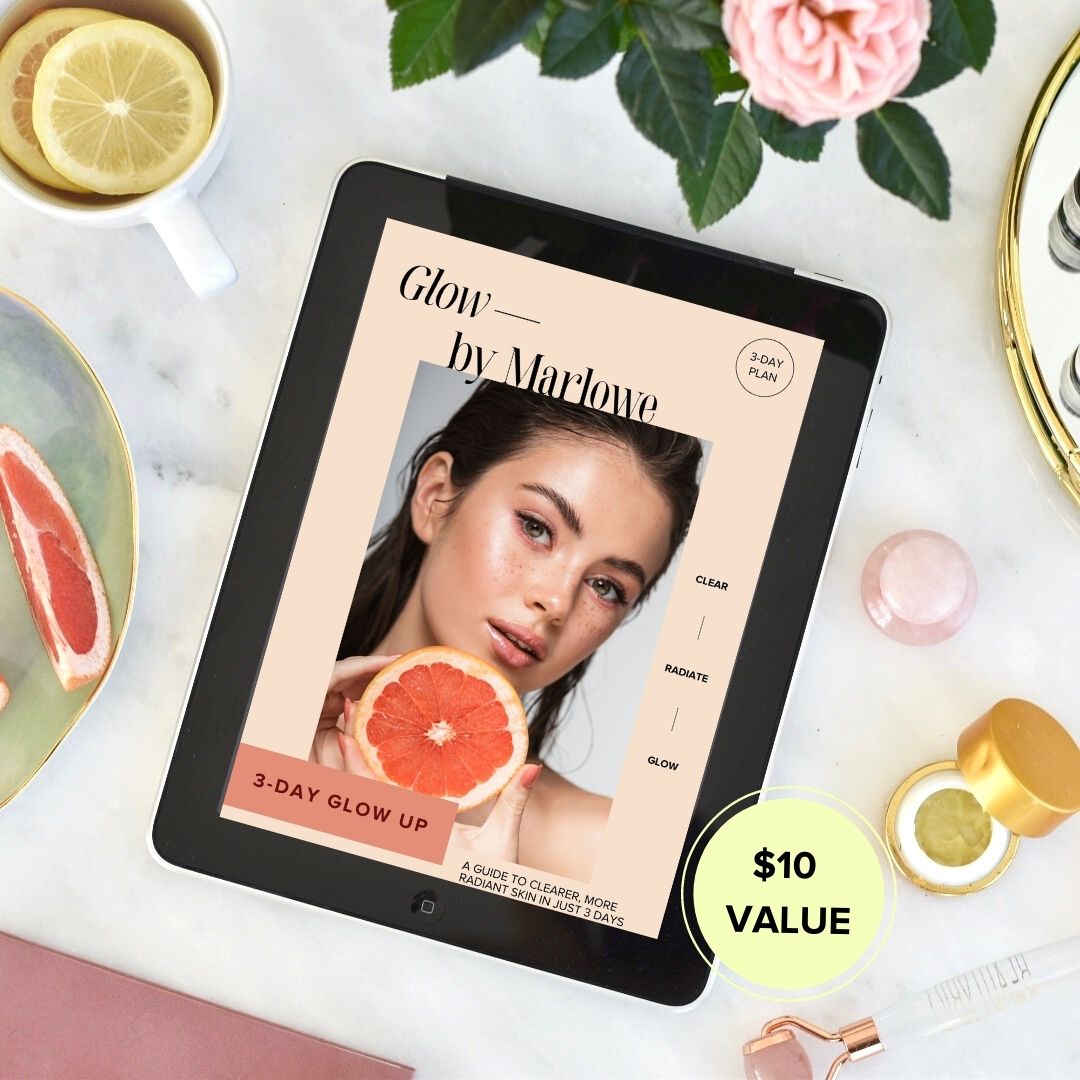 Sign up for my weekly newsletter to get the latest recipes, articles, & podcasts delivered to your inbox.

Plus, you'll receive The Glow Up Guide right away, a delicious 3-day meal plan to reduce redness and bumps, fast.