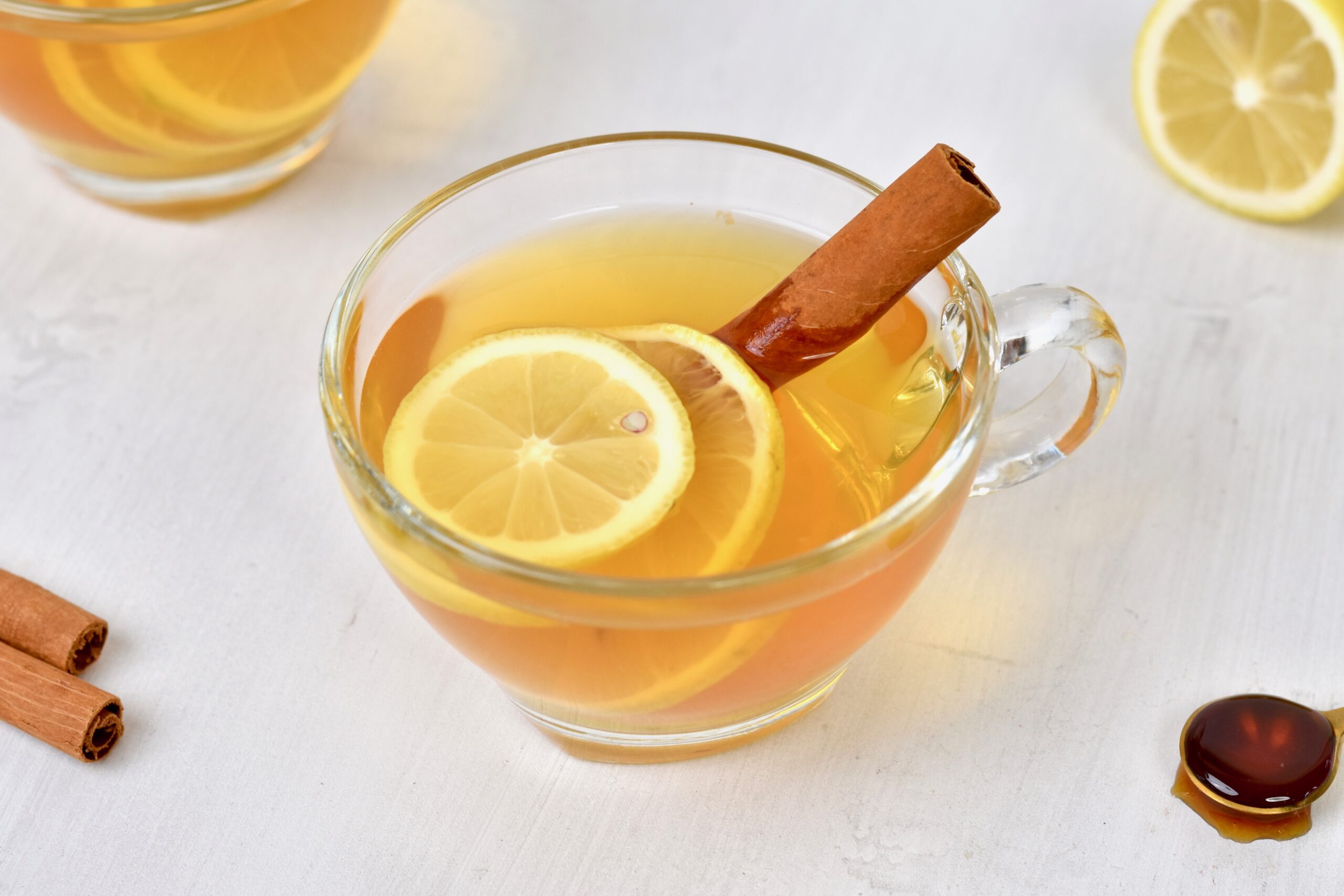 This Not Toddy, a mocktail Hot Toddy, is made with classic ingredients including lemon, honey, and cinnamon, but replaces whiskey with rooibos tea, to further support gut and skin health.
Scale up to serve at your Christmas or holiday party, or make a mug just for yourself.
Not Toddy Benefits:
Rooibos Tea: A caffeine free herbal tea, low in tannins, and rich in polyphenols. May act as a prebiotic, supporting a healthy gut microbiome.
Lemon: A tart and tasty source of Vitamin C and antioxidants. The peel contains a particularly powerful antioxidant called limonene, which stays in the body significantly longer than other antioxidants, like those found in green tea or cocoa.  Antioxidants combat free radicals to keep your skin clear and wrinkle-resistant. Limonene is even being studied for its cancer-fighting potential.
Cinnamon: Aids in blood sugar regulation. (4) Research shows that keeping your blood sugar level stable is helpful in the reduction of acne.
Manuka Honey: New Zealand Manuka honey is different from traditional honey – it's considered the most therapeutic honey as it has more potent antibacterial, antiviral, anti-inflammatory and antioxidant properties compared to traditional honey.
It's also a prebiotic and has been found to inhibit the growth of harmful bacteria in the gut, while supporting the growth of beneficial bacteria. And unlike regular sugar, manuka honey has even been found to fight gum disease and tooth decay. This is the brand of Manuka Honey I use for tea (and face masks). Use code MARIA for 10% off.
Not Toddy (Hot Toddy Mocktail)
Ingredients
boiling water

1/4- 1/2

tsp

manuka honey

or more to taste

1

bag

rooibos tea

(OPTIONAL)

2

tsp

fresh lemon juice

or more to taste

1

slice

lemon

1

stick

cinnamon

(OPTIONAL)
Instructions
Bring water to a boil. Pour into a mug.

If using, add rooibos or ginger tea bag to the mug and steep for 5 minutes, then discard the teabag. (skip this step if not using a tea bag).

Add honey and lemon and stir well. Taste, and add more honey if you'd like it sweeter, or more lemon juice for more zing.

Garnish with a lemon slice and cinnamon stick.

Did you make this recipe?
Tag @mariamarlowe on instagram and hashtag #healthybymarlowe for a chance to be featured and win awesome prizes each month.
Clearer Skin in Just 3 Days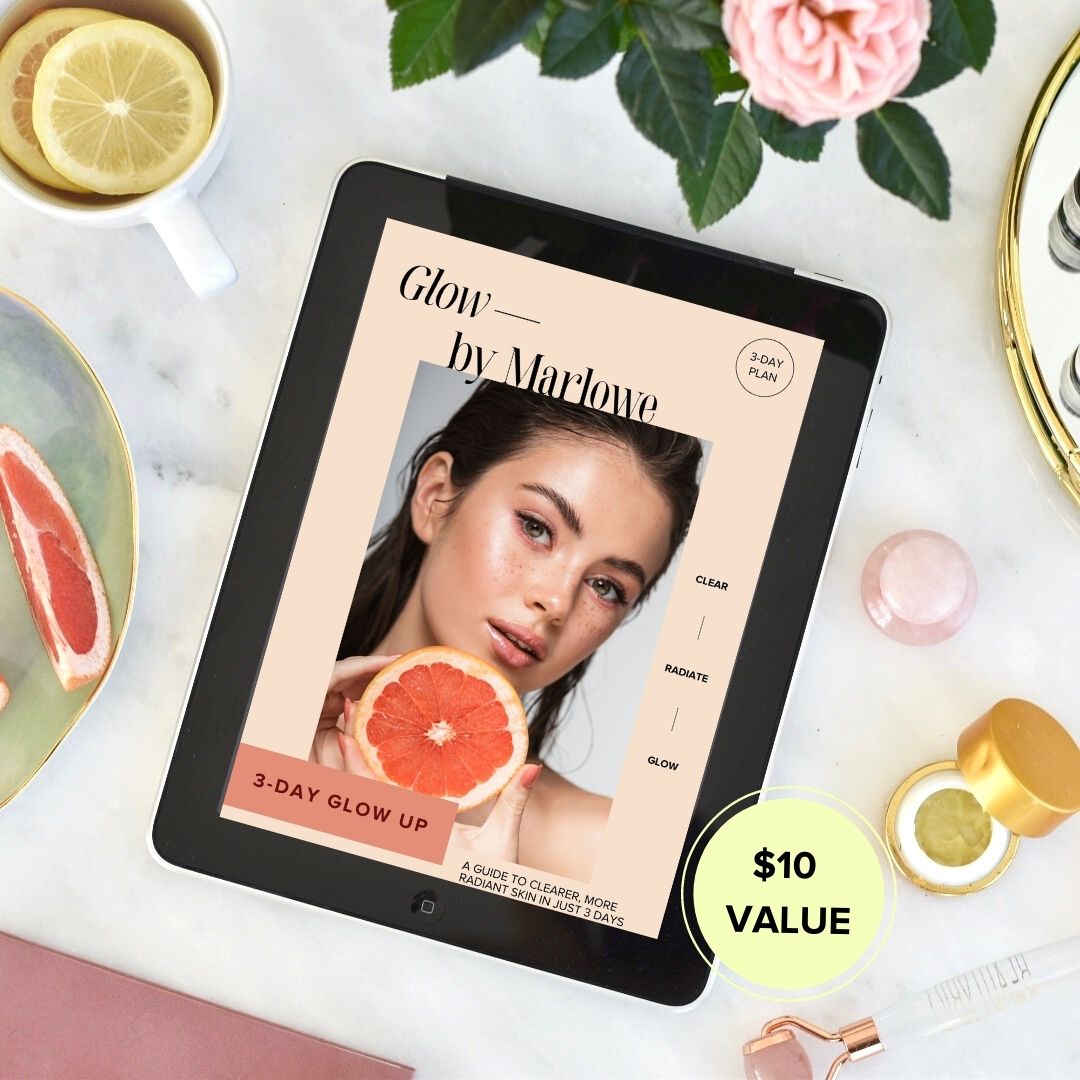 Sign up for my weekly newsletter to get the latest recipes, articles, & podcasts delivered to your inbox.

Plus, you'll receive The Glow Up Guide right away, a delicious 3-day meal plan to reduce redness and bumps, fast.