What's a pharmacist to do when she starts feeling run down, lethargic, and is having chronic digestive issues and falling asleep after lunch? Instead of listening to what she'd been taught about diet as a nutrition & food science in undergrad, she started experimenting with her own diet- and discovered the power of food as medicine to reverse her issues.
In This Episode
In this episode we discuss how ditching a conventional diet and turning to her version of paleo improved her health, how she went from the graveyard shift to creating a company around what she loves, and her top tips to get her kids interested in healthy foods.
Here are some episode highlights:
1:57: Michelle breaks down her version of paleo – which is heavily plant-based – and why she's not super strict or dogmatic in her approach to food.
5:02: What prompted Michelle to go Paleo – even though it went against what she learned while getting her degree in nutrition & food science at Berkley in the 90's.
7:00: the benefit of being open minded – and not writing off alternative ways of eating as "woo-woo"
7:30: why aging does NOT have to equal getting sicker or declining health
8:30: why it's wise to avoid becoming the food police for your friends and family when you discover a new way of eating that works for you.
 10:00: Michelle explains her new Ready or Not Cookbook and how she laid it out depending on how much time you have, and how well your fridge/pantry is stocked. For example, you can choose recipes based on whether you had time to prep, or didn't and just need to throw some together, as well as how you can reimagine leftovers as a fresh new meal.
13:00: Michelle shares her tips for getting picky kids (or adults) to eat healthier. (Ideally you introduce it to them from the womb, but she did it when her kids were 3 and 6, and shares how she dealt with the push back).
18:50: Her tips for avoiding sweets (even the paleo, vegan, gluten-free stuff)
23:00: Her top two tips to save time when eating healthy: buy pre-washed and chopped veggies (either fresh or frozen) and ground meat, so you can make quick stir-frys.
24:20: Why Michelle and I LOVE frozen veggies and keep them stocked in our freezer.
26:00: How she stayed sane working 70-hour work weeks (on the graveyard shift), running her blog, and raising a family – Plus the one key habit change that gave her more time in her week.
28:40: How she managed her time when working full-time and working on her blog full time.
33:00: Why Michelle believes relationships – not food – are the most important contributor to our health and happiness.
Michelle Tam
Co-Founder Nom Nom Paleo
Michelle experimented with the paleo diet, and watched her energy come back, her chronic "food poisoning" (or at least that's what she thought she had), and achy joints disappear (turns out it wasn't her "old" age!) She felt so invigorated by her dietary changes, she started her blog Nom Nom Paleo with her husband (who also made the switch to Paleo), where she teaches people how to ditch the processed and packaged "Franken-foods" (the ones she wanted to make as a food scientist when she was in college) for real, whole, farm-fresh foods. (Hence, me calling her a farmacist now :) It soon became one of the most popular paleo food blogs on the internet. Two New York Times best-selling cookbooks later, Michelle eventually ditched her graveyard shift at the hospital to run Nom Nom Paleo full-time.
Clearer Skin in Just 3 Days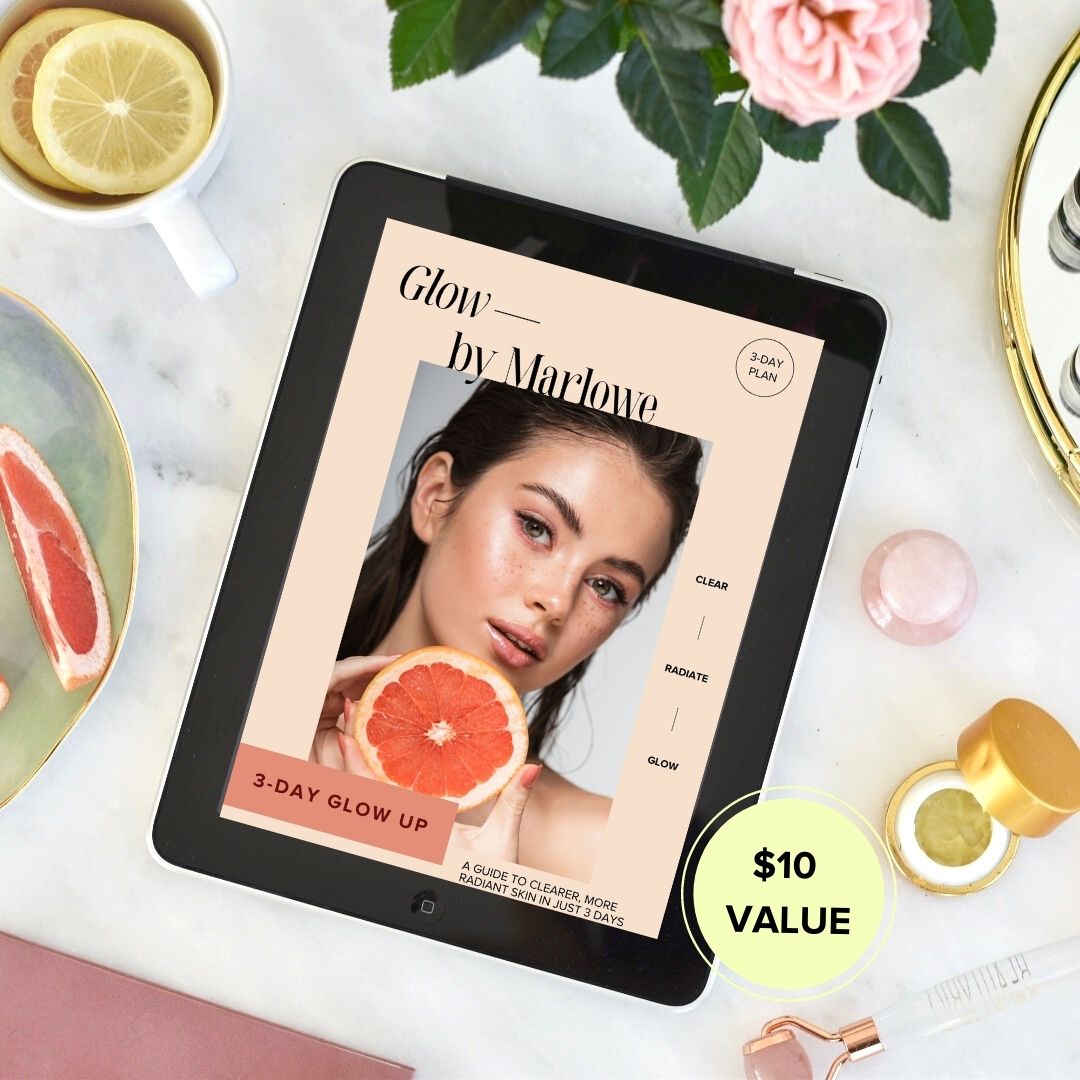 Sign up for my weekly newsletter to get the latest recipes, articles, & podcasts delivered to your inbox.

Plus, you'll receive The Glow Up Guide right away, a delicious 3-day meal plan to reduce redness and bumps, fast.