Kayla Itsines has been named the most influential personal trainer in the world by Forbes. She and her partner Tobi Pearce have built a veritable fitness empire, with over 10 million Instagram followers and one of the top-selling apps in the iTunes store.  In this week's interview, I sat down with the fitness queen to talk about motivation, fitness, wellness, social media, and her rise to the top of the fitness world.
Kayla Itsines Interview Highlights
4:00 – how Kayla went from being a personal trainer in a small city in Australia to the most influential trainer in the world
6:45 – the principles she lives by that she believes has helped her become so successful
8:15 – have a dream, but worried there are "too many people doing what you want to do"? Kayla's advice
9:24 – why passion should drive your career – not money
10:00 – how to bring the spark of motivation back when you're feeling super unmotivated to go to the gym or follow healthy habits.
10:55 – how long do you really need to work out a day? (it's way less than you think)
12:00 – how many days should you work out a week?
13:00 – how do we stop negative self talk and become more confident in our body – no matter what it currently looks like?
14:45 – how do you not let social media consume you?
16:00 – what other perks or benefits do you see from working out?
19:00 – her non-negotiables when it comes to her health
22:50 – the biggest misconceptions when it comes to weight-loss that she wishes would go away.
25:00 – why feeling guilty around food can sabotage your health goals
26:00 – how to deal with the social pressure to drink if you don't want to drink?
Below is the video I mentioned in the interview, When You Teach Your Boyfriend How to Kayla on the @healthygirlproblemz instagram
Clearer Skin in Just 3 Days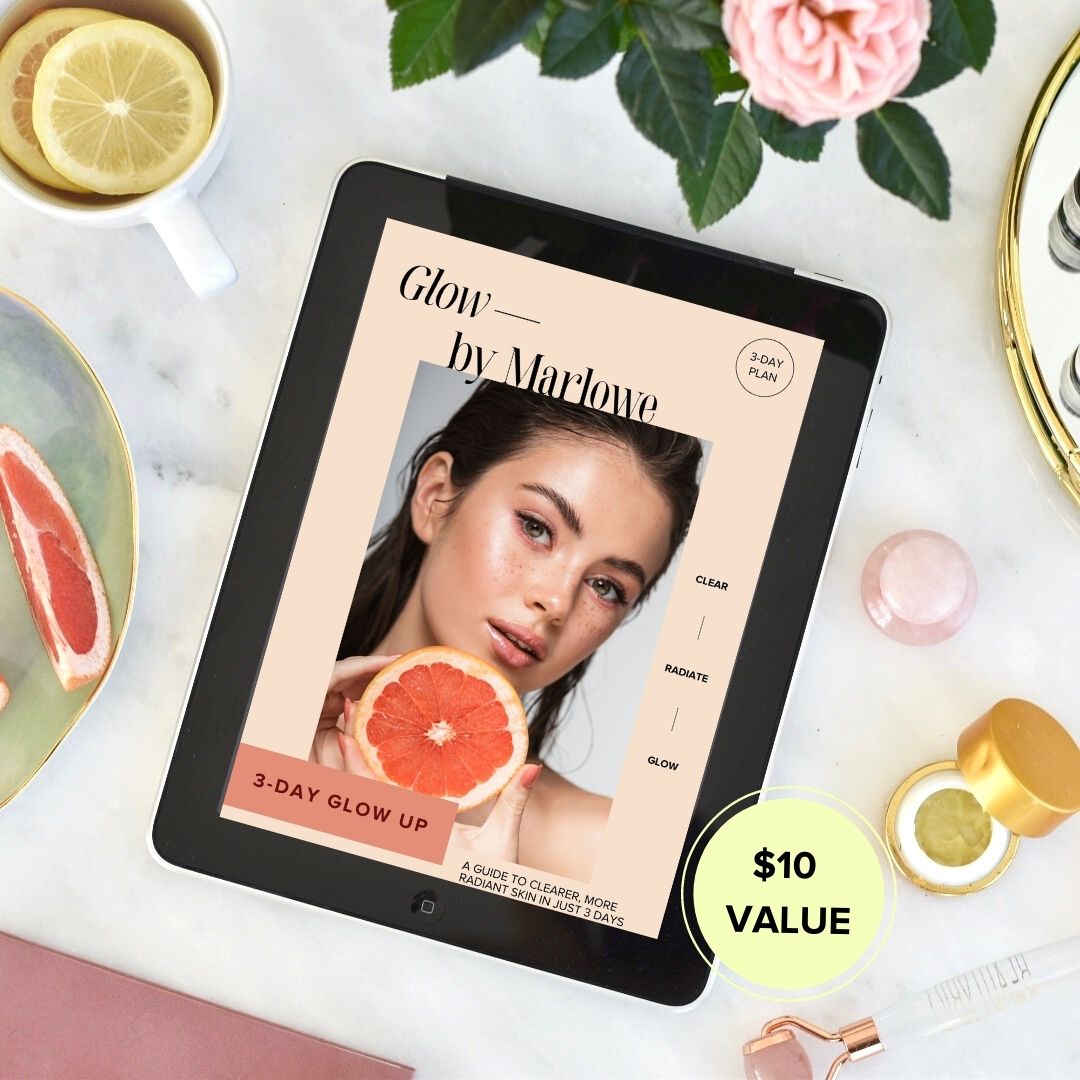 Sign up for my weekly newsletter to get the latest recipes, articles, & podcasts delivered to your inbox.

Plus, you'll receive The Glow Up Guide right away, a delicious 3-day meal plan to reduce redness and bumps, fast.