Once you clean up your diet, the next step is cleaning up your beauty routine. To help, this week on the Happier and Healthier Podcast, I'm interviewing CEO and Co-Founder of Vapour Organic Beauty, Krysia Boinis, about all things natural beauty (plus sharing her story of passion and persistence, which is incredibly inspiring).
Episode Highlights
1:50 | the back story of why she co-founded Vapour Organic Beauty almost a decade ago
4:58 | the importance of ditching conventional makeup, deodorant, and personal care products for natural ones
6:56 | how to transition from conventional to natural beauty products
9:58 | the two makeup products you should replace with natural products ASAP
10:51 | the diagnosis that prompted Krysia to question her lifestyle
11:23 | how our environment affects our health
why food, and personal care, became her medicine
15:37 | her sage advice for how someone dealing with cancer can choose the best healing route for themselves
18:15 | Krysia's go-to products
21:41 | her favorite natural beauty rituals (this includes good filtered water, probiotics, and lymphatic drainage massage for your face) + the secret to her glowing skin
the best kept beauty and anti-aging secret (that you're probably not doing)
25:03 | why choosing a career your passionate about is a key to happiness and health + how to like your current job more (even if you hate it)
28:17 | how to work through obstacles as an entrepreneur
Key Quotes and Ideas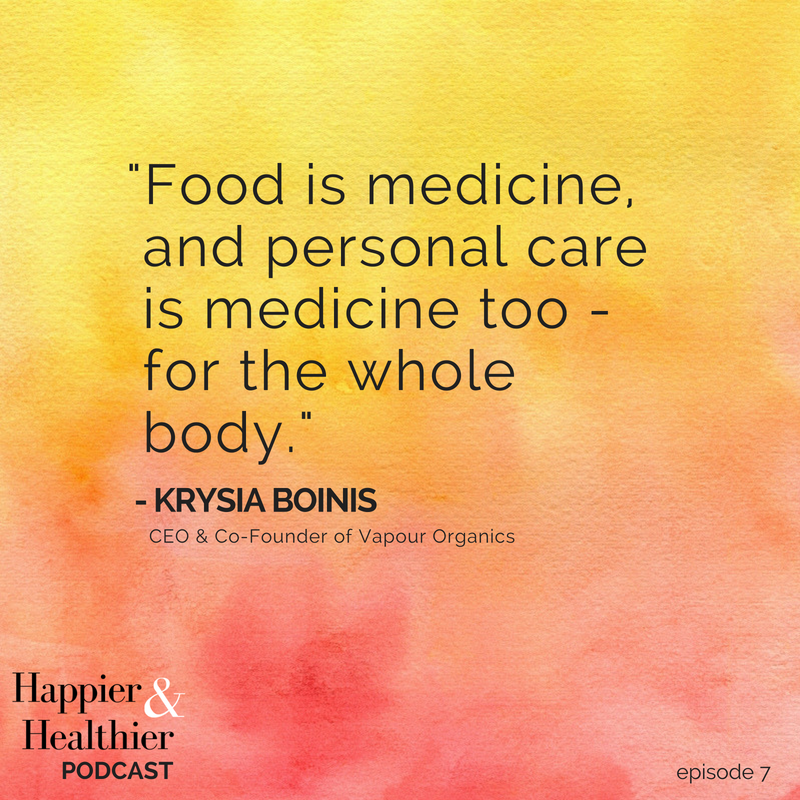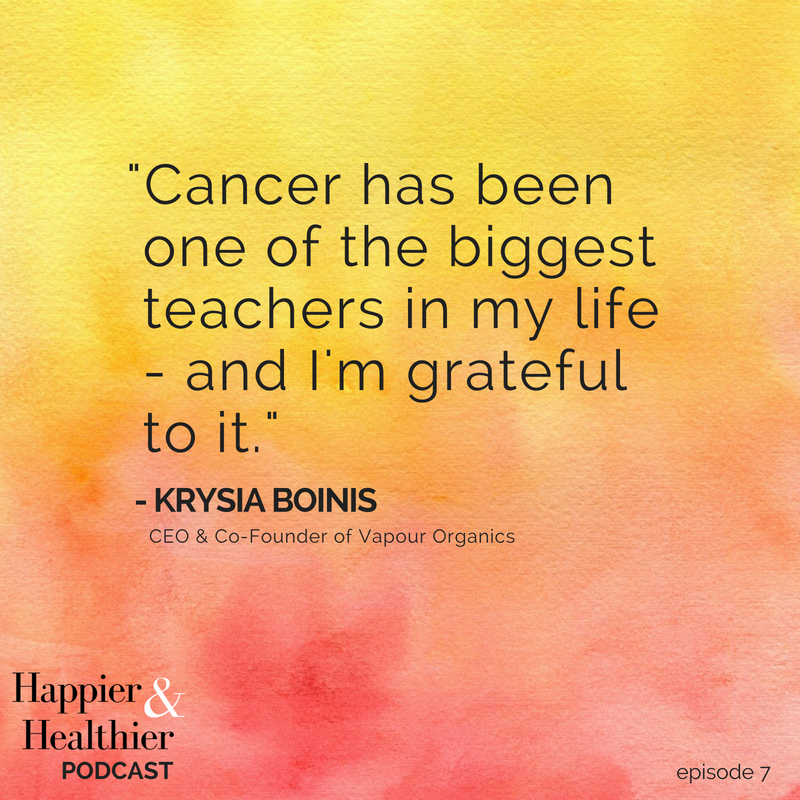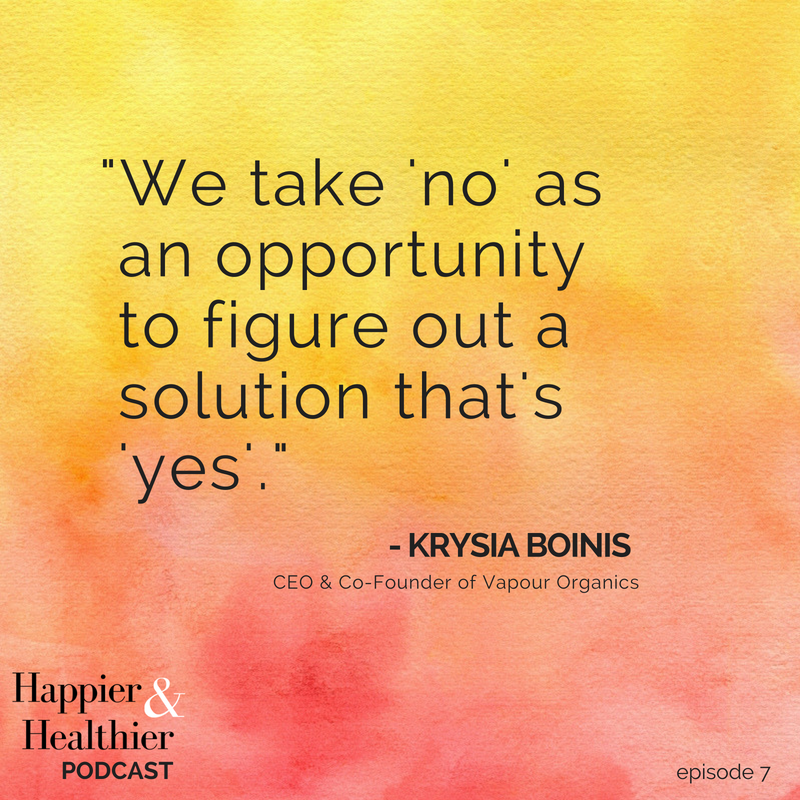 Krysia Boinis
CEO & Co-Founder, Vapour Organics
Krysia Boinis has been designing and manufacturing natural skin care for over 20 years. And while I am impressed that she and her team at Vapour have been able to finally create organic makeup that actually works, what most impresses me about Krysia is her persistence, passion, and will to succeed. As you'll hear in this episode, she overcame a cancer diagnosis and is now thriving and building a company with a mission she believes in. This women is loaded with heart and grit, and I bet she will leave you inspired.
Clearer Skin in Just 3 Days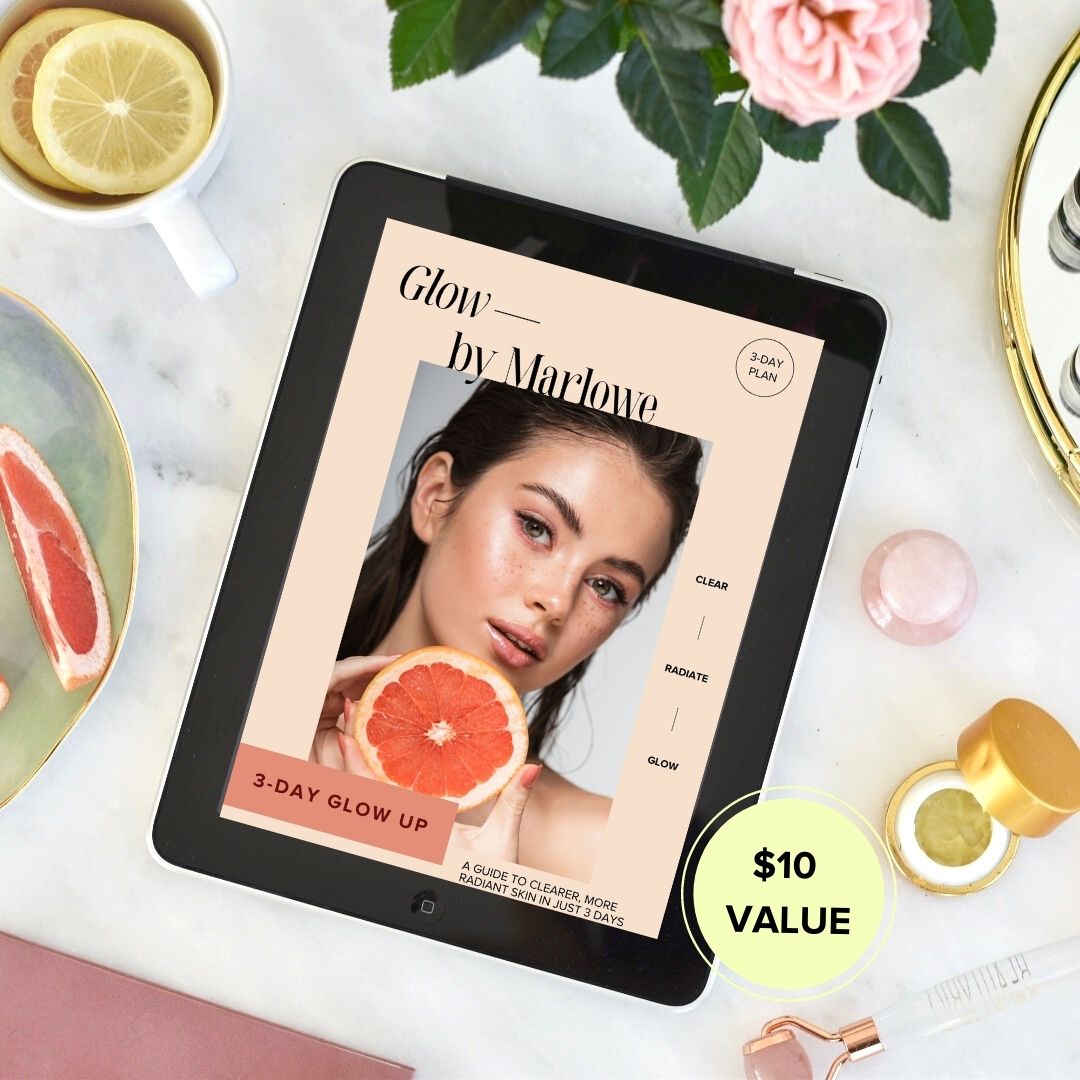 Sign up for my weekly newsletter to get the latest recipes, articles, & podcasts delivered to your inbox.

Plus, you'll receive The Glow Up Guide right away, a delicious 3-day meal plan to reduce redness and bumps, fast.