If there are things you want to achieve yet are having a hard time accomplishing them due to a lack of money, time, or some other reason, this episode is for you.
Learn how to catch yourself making BS excuses, how to reframe how you look at obstacles, and never utter the words "I don't have time for [fill in something you wish you could do]" ever again.
Listen on Your Favorite Podcast App
Listen to the podcast on iTunes, Stitcher, Soundcloud, Spotify, or wherever you listen to podcasts, and don't forget to subscribe so you never miss an episode!
If you enjoy it, leave a review on that platform, email [email protected] a screenshot and we will send you a free 3-day sugar detox meal plan (Here is a post on how to leave an iTunes Review – it only takes a minute or two!).
No iTunes? No problem! Listen to the episode here by clicking the pink play button below.
Rather read the cliff notes? Here they are:
If you catch yourself making an If/Then statement, you're making an excuse. For example,
     If I had more time, then I'd go to the gym.

     If I had more money, then I could eat healthier.

     If I knew how to cook, then I could eat healthier.

     If I was thinner, then I would start dating again.
You get the point. These are all excuses for not doing what we say we want to do
They typically stem from fear, more so than laziness. So, don't beat yourself up. Simply, commit to quitting your BS. If you catch yourself thinking an "if then" thought, realize it's just an excuse, and then use it as an opportunity to think creatively. Ask yourself how can I achieve this goal DESPITE said circumstance?
For example:
If your excuse is time, ask yourself how can I make the time? How can I arrange my schedule so that I have time for the gym? For example – Could I get up earlier? Or, ask my partner to pick up the kids? Or, could I go into work earlier, so I get out earlier?
If your excuse for not eating healthy is that you don't know how to cook, ask yourself, how can I learn how to cook? Could you watch youtube videos, find food blogs, or take a cookbook out of the library or order it off amazon? Could you take a local cooking class? 
You get the picture.
Take 5 minutes to reflect and think about what excuses are holding you back from your goals. Write them down in your journal, then brainstorm at least 3 ideas or ways you can overcome each of those so called obstacles. I encourage you to really write it down on paper vs just thinking about it in your head – there is something about writing and reading things that just makes them click – and it also serves as a reminder when that excuse pops up later on in the week!
I'd love to hear what you're working on! Come share your excuses and solutions on instagram @mariamarlowe or in the new private Happier & Healthier Podcast Facebook Group.
xx
Maria
Clearer Skin in Just 3 Days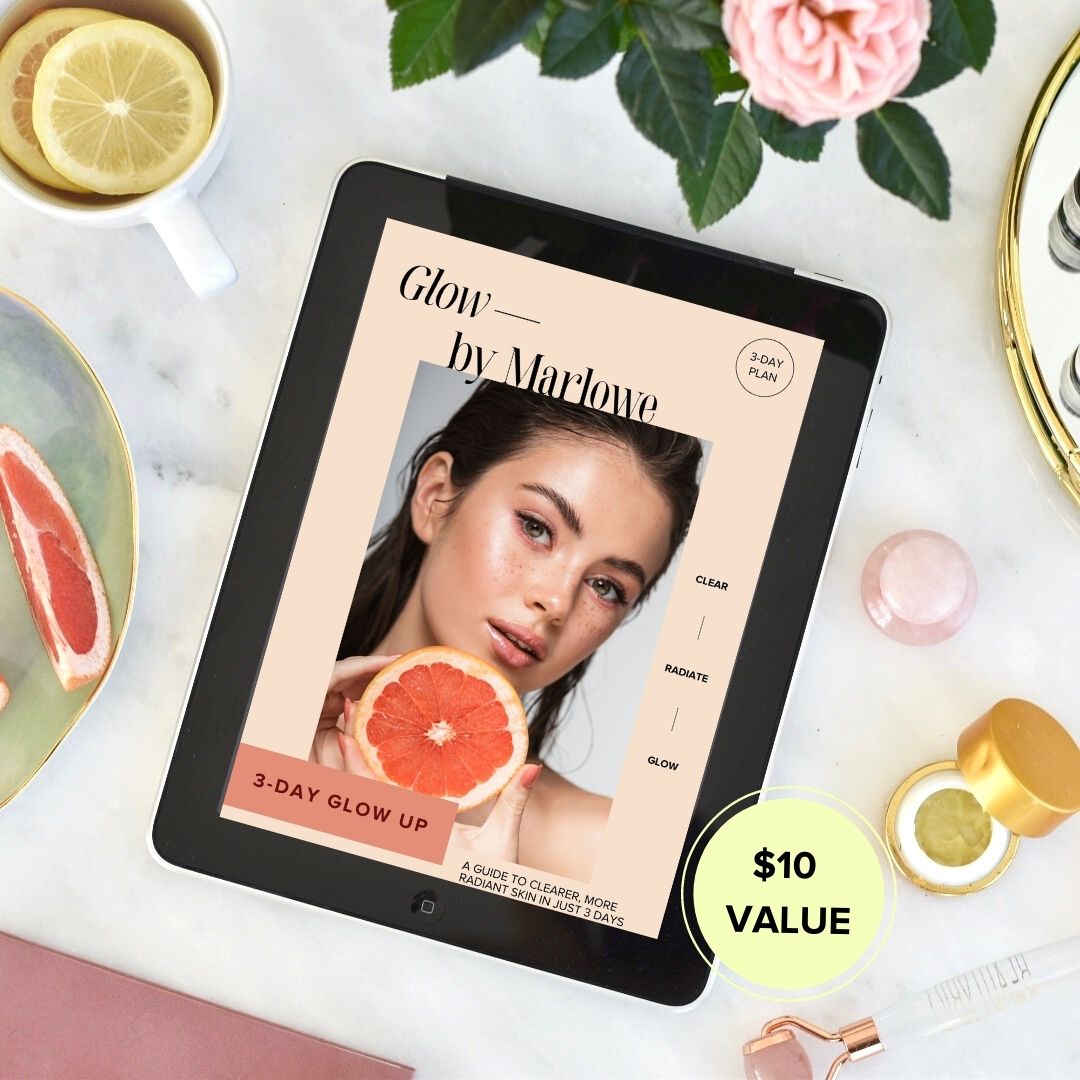 Sign up for my weekly newsletter to get the latest recipes, articles, & podcasts delivered to your inbox.

Plus, you'll receive The Glow Up Guide right away, a delicious 3-day meal plan to reduce redness and bumps, fast.