Whether you're single, married, or somewhere in between, you should know your worth and what you want out of a relationship. In this week's podcast episode, Sami Wunder, an international love coach, and relationship expert, dishes on how to find your ideal partner and create a serious, long-lasting loving relationship.
Get the Ring Episode Highlights
2:40| how she went from a successful-in-life but not successful-in-love, man-bashing woman to rewiring her thoughts and habits in a way that allowed her to attract her ideal man in 9 months (to whom she's now married and has a baby)
5:30 | why you should be paying attention to the masculine + feminine dynamic
15:40 | Sami's unconventional philosophy for dating and finding a serious partner quickly
19:28 | why she is a proponent of rotational dating
21:45| how to deal with "the relationship talk"
23:00 | is there such a thing as getting engaged too quickly?
28:36 | once you've built up your magnetic qualities, where do you go to meet potential partners?
29:00 | how to write your list of what you look for in an ideal partner
33:30 | how our parents relationship and our childhood can influence who we date
36:00 | Sami's perspective on soulmates
37:00 | why believing one has multiple soulmates leads to better relationships
38:27 | how to keep a long relationship fresh and exciting
45:00 | how being vulnerable creates deeper relationships
46:00 | why sharing problems is not a burden, but rather a way to bring you closer to someone
47:00 | how do we allow ourselves to be better receivers (not just givers)?
50:00 | the ONLY way to respond to compliments
52:00 | Sami's top tip to living a happier and healthier life
Clearer Skin in Just 3 Days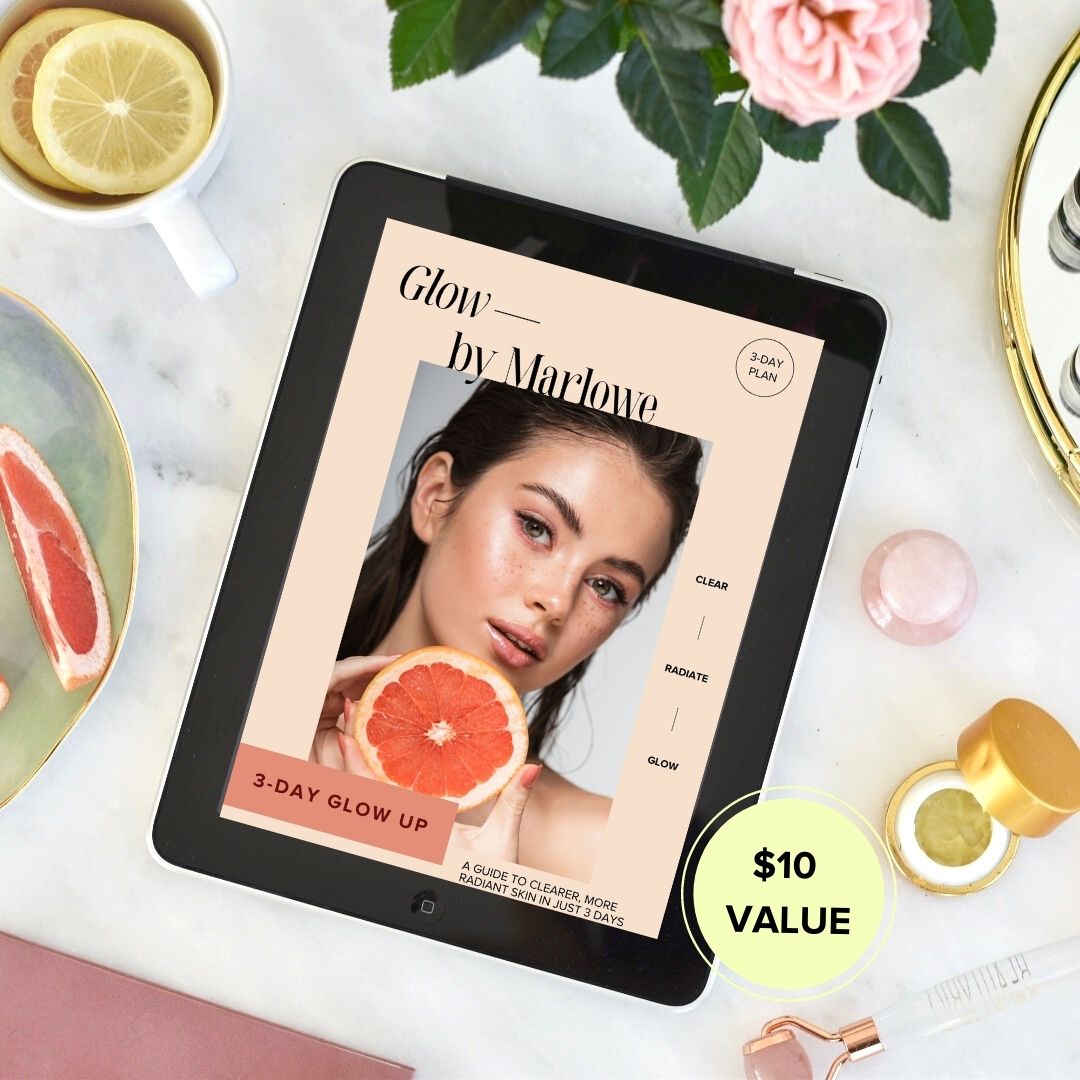 Sign up for my weekly newsletter to get the latest recipes, articles, & podcasts delivered to your inbox.

Plus, you'll receive The Glow Up Guide right away, a delicious 3-day meal plan to reduce redness and bumps, fast.