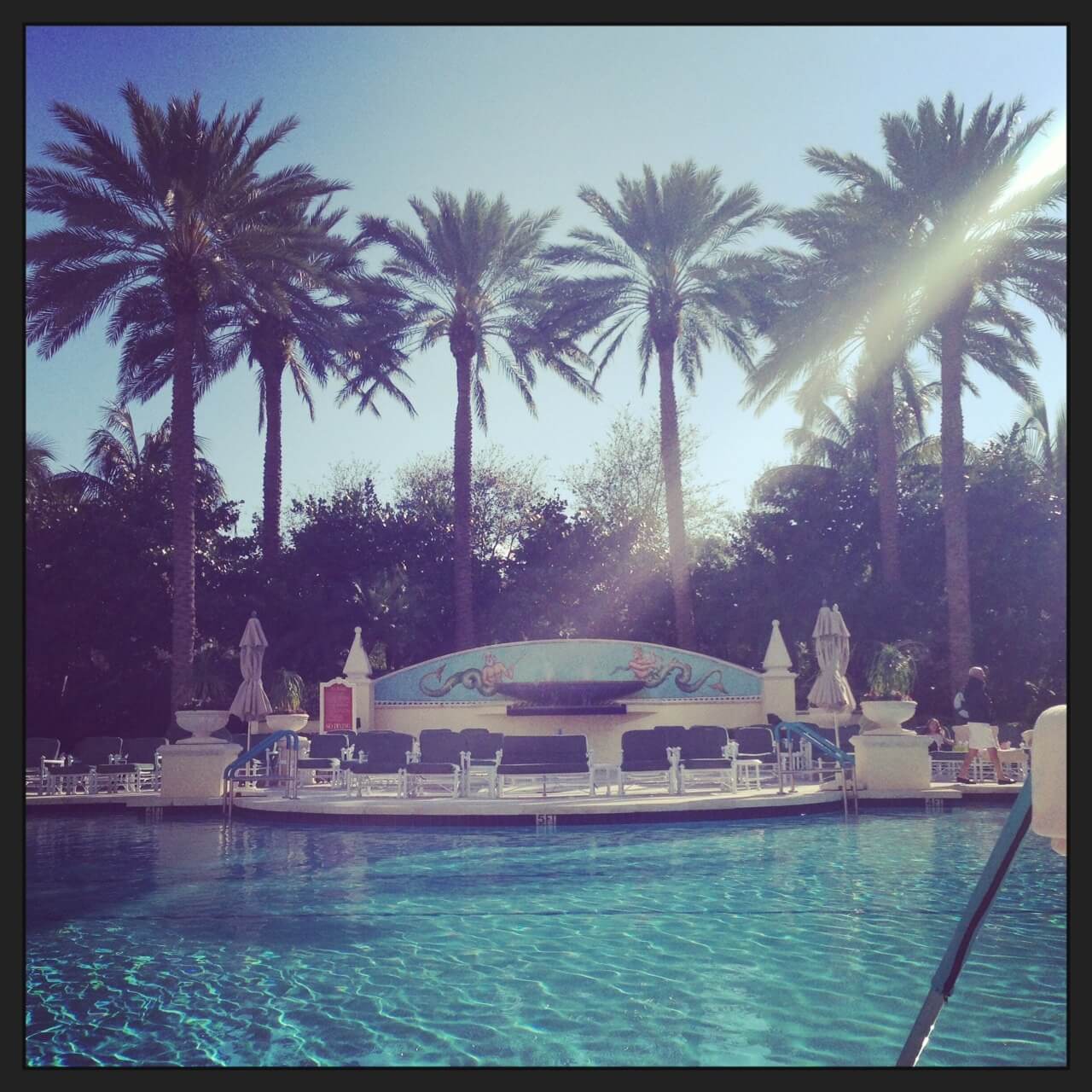 "Usually I eat pretty healthy, but when I travel, it's so hard to stick to healthy eating."
Ever find yourself saying that?
I assure you wherever you go in the world, there are people that eat healthily.

One of my favorite tricks? Checking out Happy Cow for a list of healthy restaurants and stores. However, if you'll be in Miami anytime soon, I've already done the work for you!
I'm here working in the sunshine for a few weeks to get away from the freezing cold in New York (and work on my Vitamin D), so I compiled a list of my favorite spots just for you!
Luckily, since it's beach weather all year-long here, there are plenty of healthy options. Here are a few highlights:
Green Bar and Kitchen–Coconut Grove Farmers Market
If you're in Miami for any length of time this is a MUST. Glaser Organic Farms sets up shop every Saturday from 10-7, offering an extremely wide array of fresh produce, dried fruit, spices, nuts, and even prepared raw and vegan foods. We stocked up on herbs, greens, nuts, and dried jackfruit. The prepared food was delicious.
From the founder of the Zenergy Truck, comes the brand new Green Bar and Kitchen, an organic plant-based cafe in Fort Lauderdale. Elena Pezzo's newest venture officially opens Thursday January 31st, and I can't wait to check it out. Her story is incredible and heart warming, and if her dedicated fan base is any indication, this place will be awesome.
Miami Juice
Part grocery store, part cafe and juice bar, Miami Juice is also a scene. It so popular during lunch hour that there is even a valet.  All the juice is squeezed fresh, and they have a wide variety of smoothies, juices, and foods on the menu (not just raw and vegan).
Sublime
For those of you who want to dabble with eating vegan, this is a great place to start. Tons of comfort food, without any meat or dairy in sight. Their burgers and "chicken" piccata are very good, as was the flat bread pizza.

Whole Foods
There is nothing like a big green Whole Foods sign to make me feel at home wherever I go. Random fact about me: I've traveled the entire United States, and I've visited nearly every Whole Foods there is. No matter what you're looking for, you can likely find it here, from fresh produce to packaged foods, they tend to have the largest selection of healthy food.
So remember, whenever you're traveling some place new, ditch the excuses and just do a quick Google or Happy Cow search to find healthy options where you're going.
What's your favorite tip to find healthy food while traveling?