I often get asked what my life looks like since becoming a Health Coach, so each month, I dedicate a post to what my schedule actually looks like behind the scenes. January was filled with fun speaking engagements, but getting to hold a copy of my first book in my hand was a definite highlight!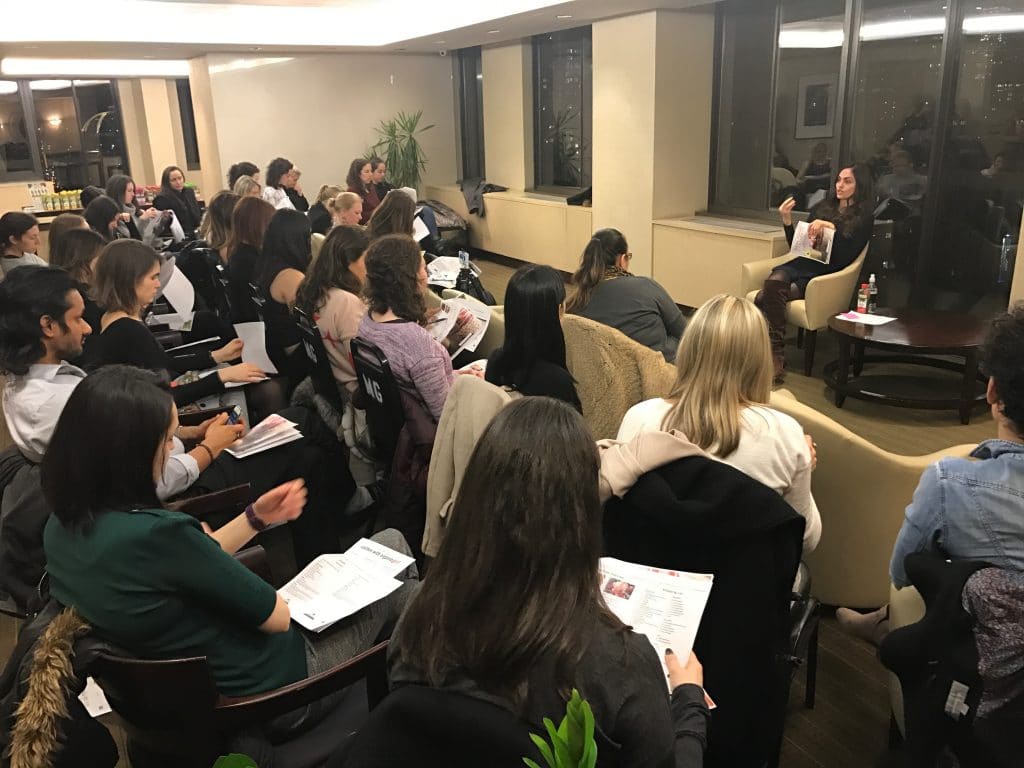 Extended Vacation
As mentioned in my December Diary post, I spent the holidays in Dubai and Bali, and didn't get back to NY until January 8th. But when I did, it was pedal to the metal!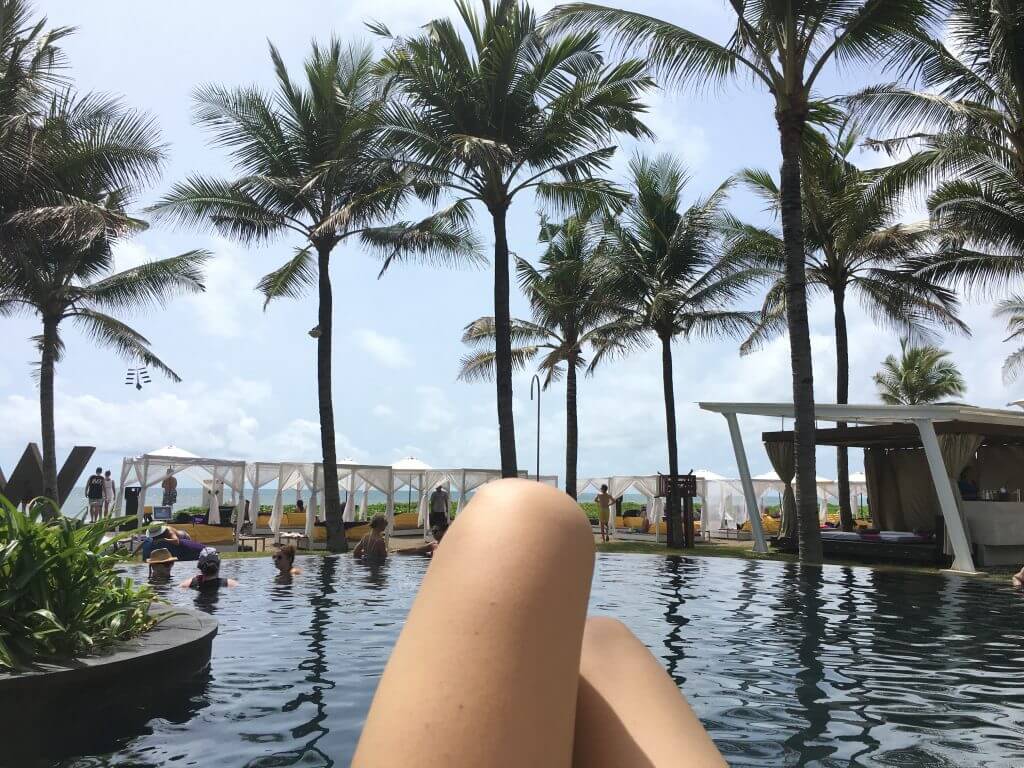 Holding My Book Baby for the First Time!
Soon after I arrived home, I received a package – a hard copy of my first book, The Real Food Grocery Guide! It was super exciting to see all my years (yes, years) of hard work in print! Because the book is a bit longer than initially planned for (I couldn't help myself, so many good tips and facts to share!) the publishing date got moved to June 1st. If you have already pre-ordered it, just a heads up (oh, and I'm offering a pre-order bonus!)
Interview on ABC Radio
On January 15th, I was interviewed on the Complete Wellness show on WABC radio, by my friend Liana, who was subbing in for the host. We talked all things detoxing, and why it's so important to think about detox as a lifestyle, versus a crash diet (meaning, you should be eating clean, using natural beauty products, and avoiding toxins year-round, instead of just 3 or 5 days a year!)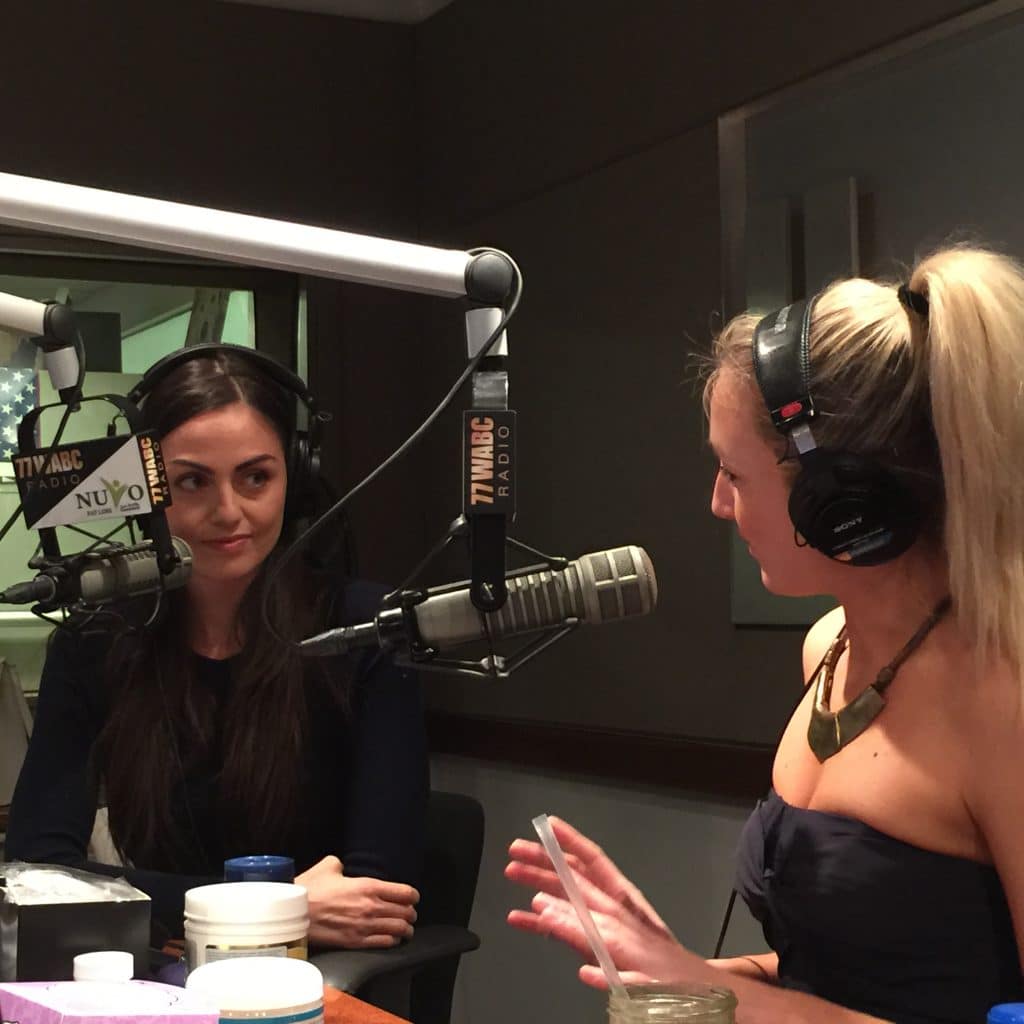 Detox Talk at Pop Physique
The following weekend, I shared my tips with a group of lovely ladies at the new Pop Physique in Bowery.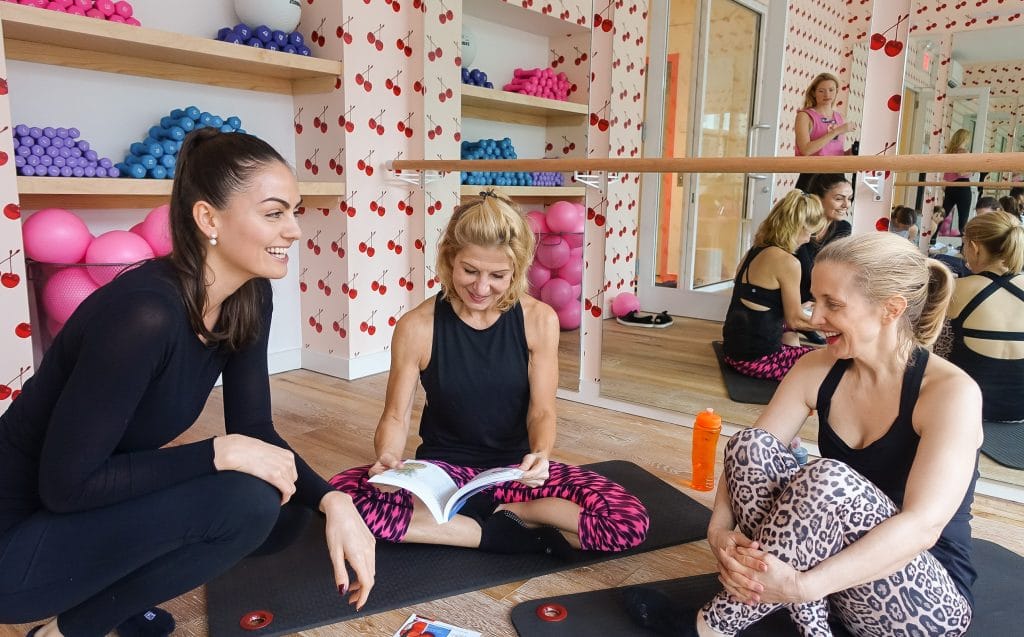 Sharing my Journey to Healthy Eating Story
Wellness Meetup
Later that week, I spoke to a group of 40 women (and a couple of guys 🙂 ) with Wellness Meetup about how to quit sugar. It was a huge success, and I got really great feedback after the event from participants who made some serious adjustments to their diet. It is so incredible that as health coaches, we have the ability to inspire and impact so many people to live healthier lives.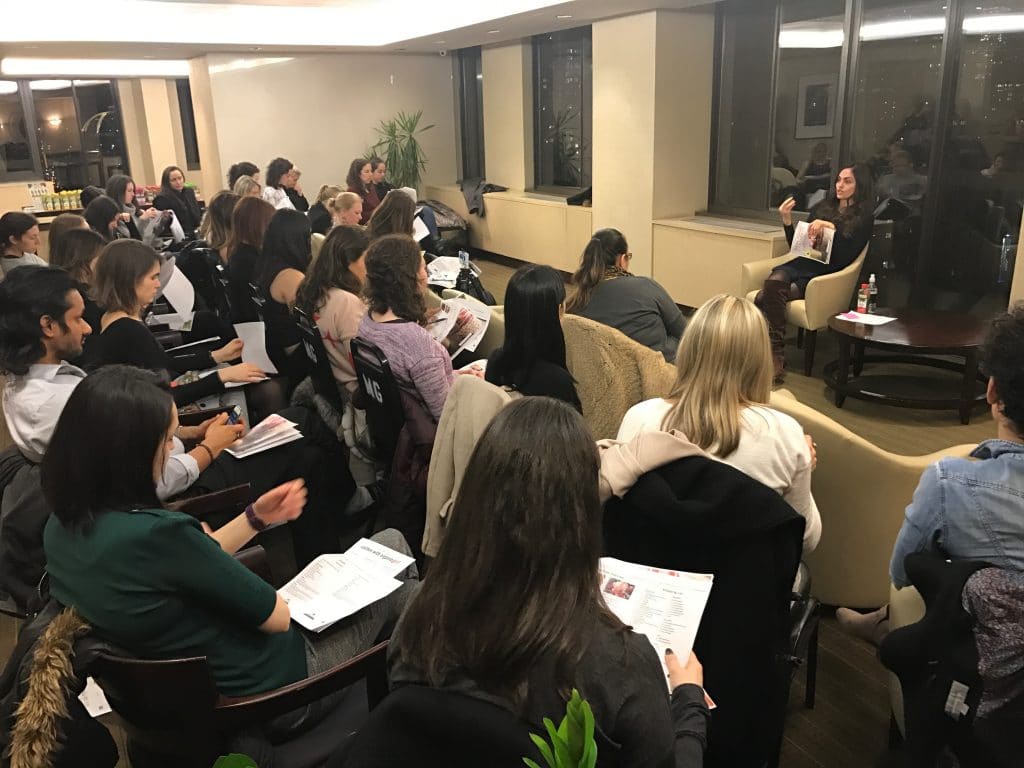 In the Media
The Gear Your Kitchen Needs for the New Year  My 7 kitchen must-haves to help you keep up your "cook at home more often" resolution.
The 7 Foods that Fight Stress on The Food Revolution Network
For more of what it is like to be a Health Coach, check out my diary for December, November, October, September, and August.
Want To Become A Health Coach?
Thinking about becoming a Health Coach? Or, already a health coach and don't know where to start or ready to bring your business to the next level? Check out my intensive business bootcamp and mentorship program designed exclusively for Health Coaches. I teach you the exact strategies and steps I took to go from 0 clients, 0 followers, and 0 income to a thriving full-time health coaching business, tens of thousands of followers and a 6-figure income. Don't hesitate to drop me a question here.