As a traditionally trained internist, Cynthia Li, MD, found her world turned upside down after a mysterious illness and eventual auto-immune disorder diagnosis. Conventional medicine – which she spent her entire adult life learning and practicing – couldn't offer much relief. So, as a last resort, she turned to functional and integrative medicine. To her surprise, it helped her reverse her debilitating symptoms. Now she has converted her practice to functional and integrative medicine, and shares her story about practicing what she calls brave new medicine.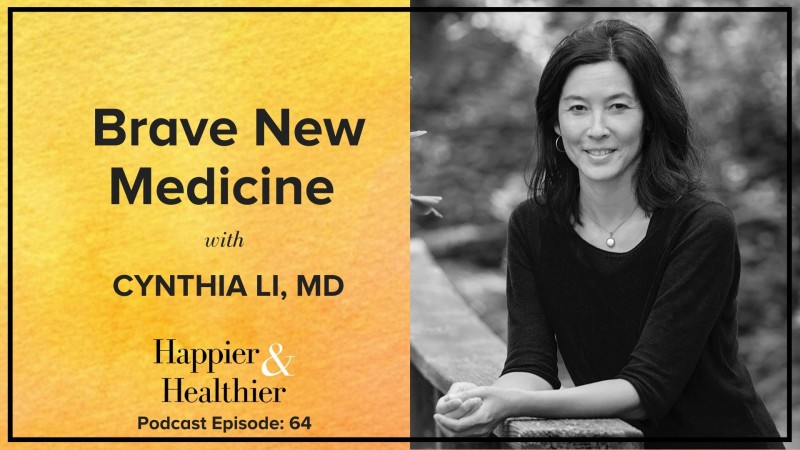 Listen to the Episode: Brave New Medicine with Cynthia Li, MD
Listen to the podcast on iTunes, Stitcher, Soundcloud, Spotify, or wherever you listen to podcasts, and don't forget to subscribe so you never miss an episode!
Meet Cynthia Li, MD
Cynthia Li, MD, is the author of Brave New Medicine. She graduated from the University of Texas Southwestern Medical Center in Dallas, and has practiced in settings as diverse as Kaiser Permanente Medical Center, San Francisco General Hospital, and St. Anthony's Medical Clinic for the homeless. She also volunteered with Doctors Without Borders in rural China, focusing on HIV/AIDS care. Currently, she has a private practice in integrative and functional medicine, and serves as faculty for the Healer's Art program at the University of California San Francisco Medical School. She is a member of the American Board of Internal Medicine, the Institute for Functional Medicine, and Integrative Medicine for the Underserved (IM4US). You can find her at www.cynthialimd.com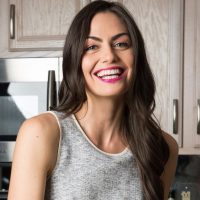 Maria Marlowe
Maria Marlowe is a holistic nutrition and wellness coach who uses real food to help her clients improve their health, weight, and skin. She offers a 28-day healthy eating meal plan that teaches you how to batch cook, as well as one to clear up acne. Her most popular program is EatSLIM, a 10-week online group glass that guides participants to develop healthy eating habits that stick – and lose weight, boost their metabolism, improve their digestion, and quit sugar.
She writes healthy and delicious plant-based recipes for her popular blog. She is also the author of the #1 New Release on Amazon, The Real Food Grocery Guide, the most practical guide to selecting the healthiest foods, without going broke, which has been praised by Dr. Oz and InStyle magazines. You can find her on instagram @mariamarlowe.