Whether you're single, married, or somewhere in between, you should know your worth and what you want out of a relationship. In this week's podcast episode, Sami Wunder, an international love coach and relationship expert, dishes on how to find your ideal partner and create a serious, long-lasting loving relationship.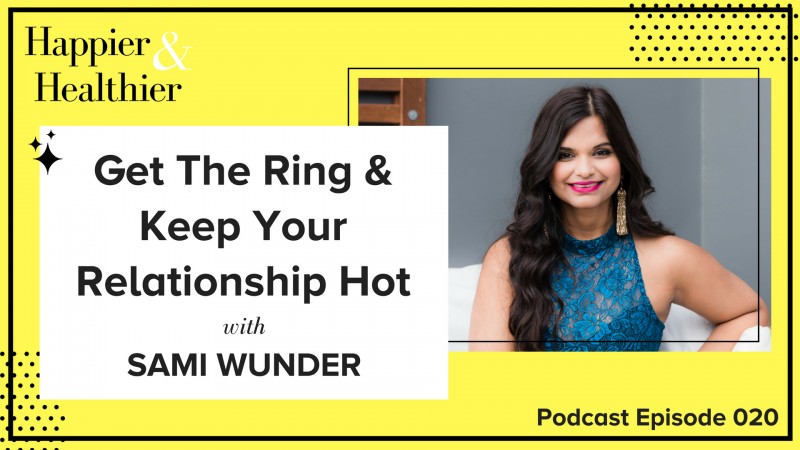 Listen on Your Favorite Podcast App
Listen to the podcast on iTunes, Stitcher, Soundcloud, Spotify, or wherever you listen to podcasts, and don't forget to subscribe so you never miss an episode!
If you enjoy it, leave a review on that platform, email info@mariamarlowe.com a screenshot and we will send you a free 3-day sugar detox meal plan (Here is a post on how to leave an iTunes Review – it only takes a minute or two!).
No iTunes? No problem! Listen to the episode here by clicking the pink play button below.
Meet Sami Wunder
Sami
Wunder
is an international-level dating and relationship expert. She helps powerful, high-achieving women attract their dream man and create a deeply intimate and connected relationship!
Sami
's clients have found true soulmate love using the system of love attraction that she teaches. She's been hailed as the "get the ring coach" by the BBC radio London and the Daily Mail, and her work has been picked up by the Time Magazine, Forbes Magazine and many other publications of global renown. She is blissfully married to the love of her life. They have a 2-year-old son.
Get the Ring Episode Highlights
2:40| how she went from a successful-in-life but not successful-in-love, man-bashing woman to rewiring her thoughts and habits in a way that allowed her to attract her ideal man in 9 months (to whom she's now married and has a baby)
5:30 | why you should be paying attention to the masculine + feminine dynamic
15:40 | Sami's unconventional philosophy for dating and finding a serious partner quickly
19:28 | why she is a proponent of rotational dating
21:45| how to deal with "the relationship talk"
23:00 | is there such a thing as getting engaged too quickly?
28:36 | once you've built up your magnetic qualities, where do you go to meet potential partners?
29:00 | how to write your list of what you look for in an ideal partner
33:30 | how our parents relationship and our childhood can influence who we date
36:00 | Sami's perspective on soulmates
37:00 | why believing one has multiple soulmates leads to better relationships
38:27 | how to keep a long relationship fresh and exciting
45:00 | how being vulnerable creates deeper relationships
46:00 | why sharing problems is not a burden, but rather a way to bring you closer to someone
47:00 | how do we allow ourselves to be better receivers (not just givers)?
50:00 | the ONLY way to respond to compliments
52:00 | Sami's top tip to living a happier and healthier life
SUBSCRIBE
Like what you listened to? Subscribe to the podcast on iTunes so you never miss an episode.
CONNECT
Try Sami's Soulmate Forever Program OR if you're interested in her private coaching, email me and let me know. I will connect you with Sami directly, and you'll also get free access to my EatSLIM course.
Check out Sami's website: www.samiwunder.com
Follow Sami on Instagram @samiwundercoach
FREE MEAL PLAN
If you enjoy the podcast, leave a review on iTunes, email info (at) mariamarlowe.com a screenshot and we will send you a free 3-day sugar detox meal plan (Here is a post on how to leave an iTunes Review – it only takes a minute or two!).
JOIN THE CONVERSATION
Come share your thoughts on this episode and connect with me on Instagram @mariamarlowe
Or head to the dedicated Happier & Healthier Facebook Group and let us know what action you're taking as a result of this podcast to live a little happier and healthier.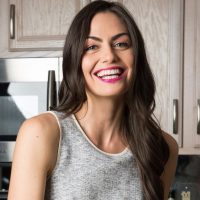 Maria Marlowe
Maria Marlowe is a holistic nutrition and wellness coach who uses real food to help her clients improve their health, weight, and skin. She offers a 28-day healthy eating meal plan that teaches you how to batch cook, as well as one to clear up acne. Her most popular program is EatSLIM, a 10-week online group glass that guides participants to develop healthy eating habits that stick – and lose weight, boost their metabolism, improve their digestion, and quit sugar.
She writes healthy and delicious plant-based recipes for her popular blog. She is also the author of the #1 New Release on Amazon, The Real Food Grocery Guide, the most practical guide to selecting the healthiest foods, without going broke, which has been praised by Dr. Oz and InStyle magazines. You can find her on instagram @mariamarlowe.