Welcome to the Real Foodie Fam
Your Real Food Remedies guide will arrive shortly in your email inbox. Please allow 5 minutes…and then if you don't see it, check your spam folder, there's a chance it ended up there.
If that happens!!! Mark it not spam and please take a moment to add maria@mariamarlowe.com to your contact list, so that you can continue to receive further fun and fabulous emails.
if you use Gmail, click here for special instructions.
Want Inspiration Now?
If you want ideas for dinner in your news feed, along with non-judgmental and science-backed nutrition tips, and updates on any upcoming events, give me a follow on Instagram and feel free to send me a DM to introduce yourself, I love meeting new people and helping them reach their health goals! You can also find me on Facebook and Pinterest.
PODCAST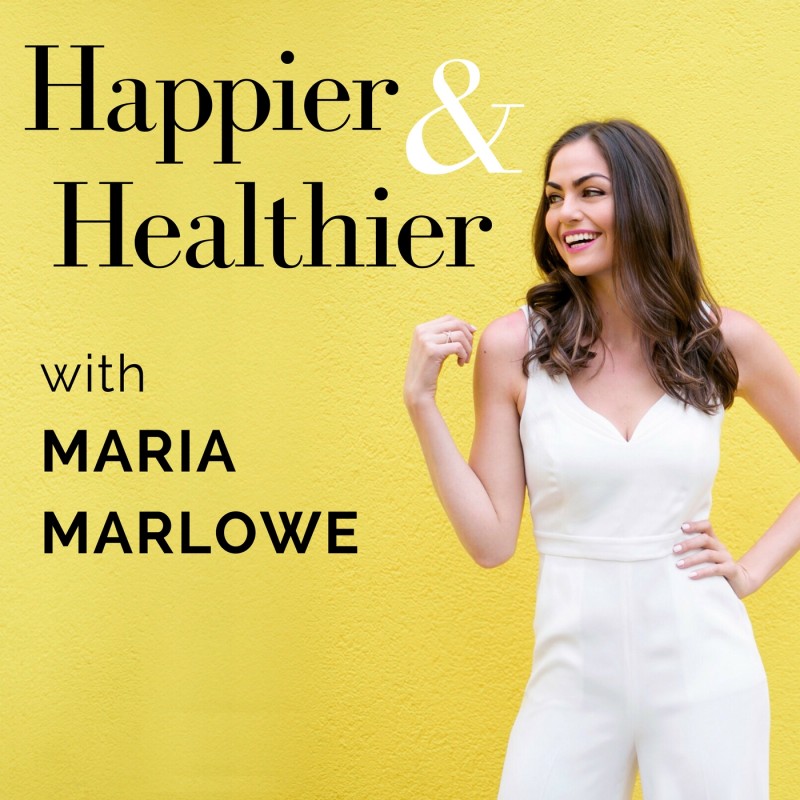 If you want to learn from the cutting-edge health and wellness experts, be sure to subscribe to my Happier & Healthier podcast on iTunes, Stitcher, or Spotify.
You can browse previous episodes and listen on your computer here.
PS – did you know, you can message me your general health / wellness questions, and topic ideas for the podcast? If I feel they would resonate with a wide audience, I will address them on the podcast, and may even turn it into a full episode, guest expert included!
Some popular episodes:
How Brushing Your Teeth is Harming Your Health with Trina Felber RN
Why Gut Health is Everything with Functional Medicine Doctor Vincent Pedre, MD
Improve Your Microbiome & Gut Health with Jamie Morea
Connect Better with Anyone & Everyone with Mark Groves
Hidden Infections Making You Sick with Dr. Jess Peatross, MD
RECIPES
Whenever you're looking for a delicious recipe that also happens to be easy, quick, and of course healthy, head to the recipe section of my site: www.mariamarlowe.com/recipes
I specialize in making vegetables taste delicious! As in, you'll actually crave them.
Some of my favorite and most popular recipes!