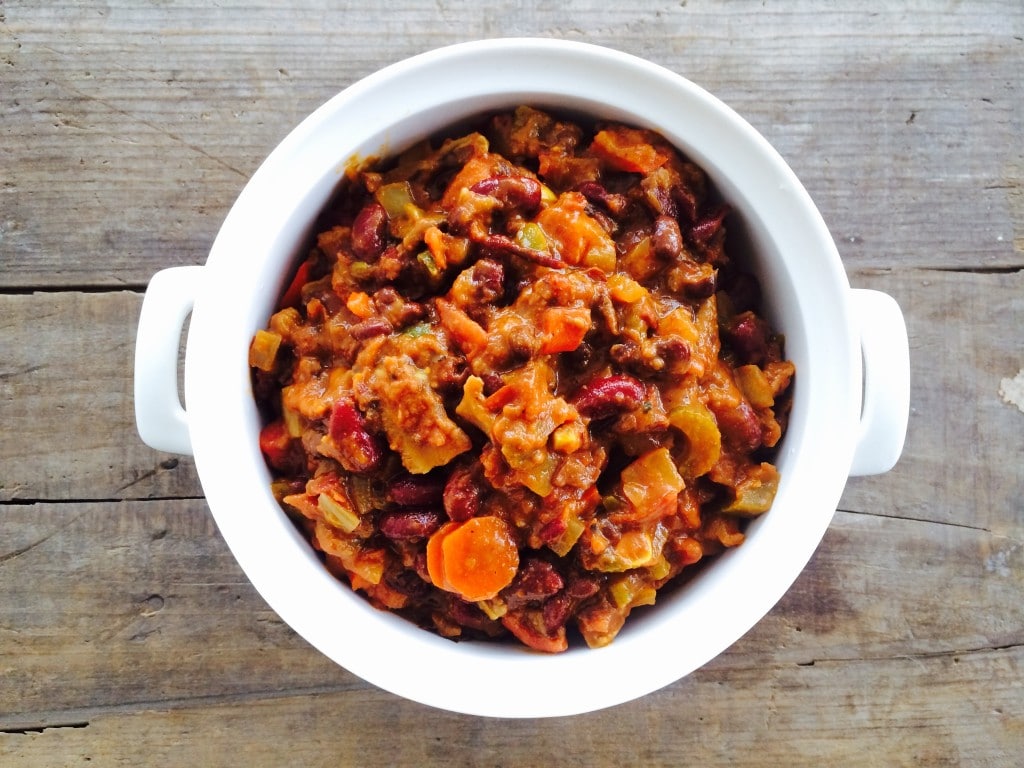 Game Day Chili
A piping bowl of red hot chilli is one of my favorite things on a winter day. Now, everyone puts their own spin on chili, so in my version, I made it vegetarian and added a few extra superfoods for good measure. 🙂
My superfood additions include:
Turmeric: Research has shown this super spice exhibits antibacterial, antiviral, anti-inflammatory, and even anti-cancer properties. It is a staple in India and Ayurvedic medicine.
Mushrooms:Mushrooms, which are used as medicine in Traditional Chinese Medicine, support and improve immune system function. In this recipe, they are used to replace meat, and at least one study show that replacing meat with 1 cup of mushrooms aids in weight loss.
And, you may not realize it, but beans are a superfood, too!:
Beans: The humble bean is most definitely a superfood, thanks to it's unique nutritional profile. High in protein and fiber, beans keep you satiated. They are packed with B vitamins and iron, as well as a variety of phytochemicals associated with a lower cancer risk. Studies also show people who eat legumes regularly not only lower their risk of heart disease, but shrink their waistline as well.
I'll be sharing this recipe live on TV, at 10 am on Fox 31 Denver, Colorado's Everyday Show. It will be part of a fun segment on healthy game day options. If you're in Colorado, be sure to tune in! It will be my first live TV appearance…Whoopee!
UPDATE: Here is a clip from the segment! I didn't get a chance to explain all of the ingredients, but you get the picture 🙂
Heat pot over medium heat, add oil to coat bottom of pot.

Saute onion for 3-4 minutes,until soft but not browned. Add garlic, and cook another 1-2 minutes. Next add the carrot, celery, and jalapeño, stirring well to coat in the oil. Cook about 7 minutes.

Next, add all spices (except salt), salsa, and beans, and stir well. Add 1 cup of broth, allowing to cook down and for the liquid to be mostly absorbed, about 7 minutes. Add the additional cup of broth, and mushrooms if using, and continue cooking for another 8-12 minutes, until carrots and celery are soft, but not mushy. Salt to taste.
I like my chili thick, but if you prefer a thinner, soupier version, simply add more vegetable broth until your desired consistency.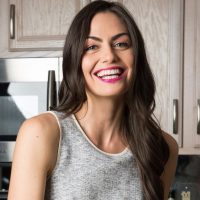 Maria Marlowe
Maria Marlowe is a holistic nutrition and wellness coach who uses real food to help her clients improve their health, weight, and skin. She offers a 28-day healthy eating meal plan that teaches you how to batch cook, as well as one to clear up acne. Her most popular program is EatSLIM, a 10-week online group glass that guides participants to develop healthy eating habits that stick – and lose weight, boost their metabolism, improve their digestion, and quit sugar.
She writes healthy and delicious plant-based recipes for her popular blog. She is also the author of the #1 New Release on Amazon, The Real Food Grocery Guide, the most practical guide to selecting the healthiest foods, without going broke, which has been praised by Dr. Oz and InStyle magazines. You can find her on instagram @mariamarlowe.