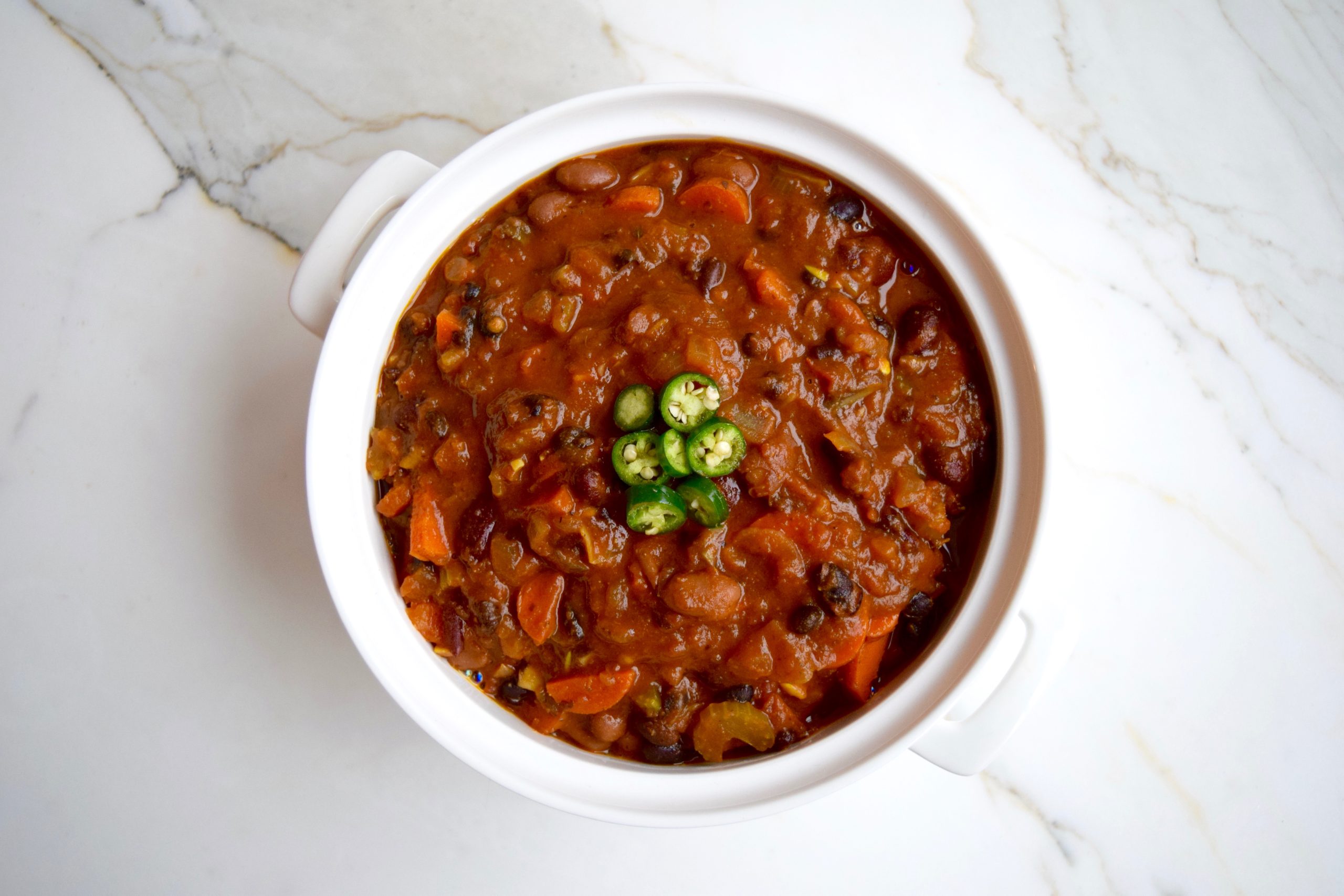 Game Day Chili
A piping bowl of red hot chili is one of my favorite things on a winter day. Now, everyone puts their own spin on chili, so in my version, I made it vegetarian and added a few extra superfoods for good measure. 🙂
My superfood additions include:
Turmeric: Research has shown this super spice exhibits antibacterial, antiviral, anti-inflammatory, and even anti-cancer properties.  It is a staple in Indian and Ayurvedic medicine.
Mushrooms: Mushrooms, which are used as medicine in Traditional Chinese Medicine, support and improve immune system function. In this recipe, they are used to replace meat, and at least one study shows that replacing meat with 1 cup of mushrooms aids in weight loss.
And, you may not realize it, but beans are a superfood, too!:
Beans: The humble bean is most definitely a superfood, thanks to its unique nutritional profile. High in protein and fiber, beans keep you satiated. They are packed with B vitamins and iron, as well as a variety of phytochemicals associated with lower cancer risk. Studies also show people who eat legumes regularly not only lower their risk of heart disease but shrink their waistline as well.
I'll be sharing this recipe live on TV, at 10 am on Fox 31 Denver, Colorado's Everyday Show. It will be part of a fun segment on healthy game day options. If you're in Colorado, be sure to tune in! It will be my first live TV appearance…Whoopee!
Superfood Chili
Instructions
Heat pot over medium heat, add oil to coat bottom of pot.

Saute onion for 3-4 minutes,until soft but not browned. Add garlic, and cook another 1-2 minutes. Next add the carrot, celery, and jalapeño, stirring well to coat in the oil. Cook about 7 minutes.

Next, add all spices (except salt), salsa, and beans, and stir well. Add 1 cup of broth, allowing to cook down and for the liquid to be mostly absorbed, about 7 minutes. Add the additional cup of broth, and mushrooms if using, and continue cooking for another 8-12 minutes, until carrots and celery are soft, but not mushy. Salt to taste.
Recipe Notes
I like my chili thick, but if you prefer a thinner, soupier version, simply add more vegetable broth until your desired consistency.

Did you make this recipe?
Tag @mariamarlowe on instagram and hashtag #healthybymarlowe for a chance to be featured and win awesome prizes each month.
Clearer Skin in Just 3 Days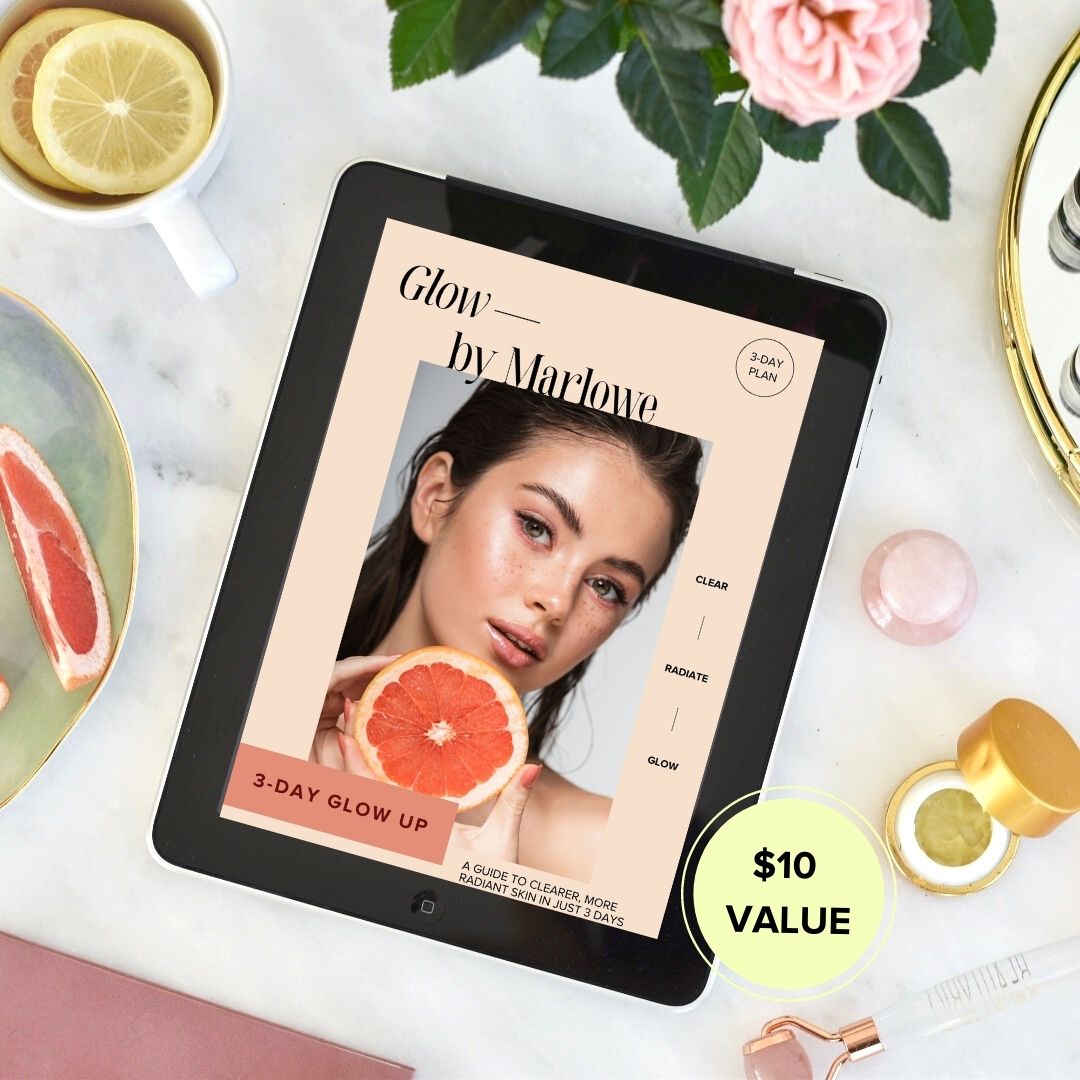 Sign up for my weekly newsletter to get the latest recipes, articles, & podcasts delivered to your inbox.

Plus, you'll receive The Glow Up Guide right away, a delicious 3-day meal plan to reduce redness and bumps, fast.