New York, I'm cheating on you.
I grew up and and attended school in NY, so except for a few study abroad stints in college, I've lived here my entire life. But now, the LA bug has bit me, and I'm seriously considering a move there.
Is it crazy I'm willing to move because the food is cheaper and tastes better?! There are so many healthy LA restaurants, I almost want to eat 6 times a day when I'm there (but instead I've settled on going out there more regularly).
Next time you find yourself in Los Angeles, check out these healthy LA hotspots.
UPDATE: You can now find all of my favorite healthy restaurant picks, from juice bars to fancy restaurants, on City Maps. Download the app to your phone and follow my "Healthy Restaurants LA" so you can find the best places no matter where you are. You can also view on desktop, but I highly recommend downloading the free app, so you have access to the list on the go.
Healthy Restaurants Los Angeles
Here are my top picks for healthy restaurants in Los Angeles:
Gracias Madre Review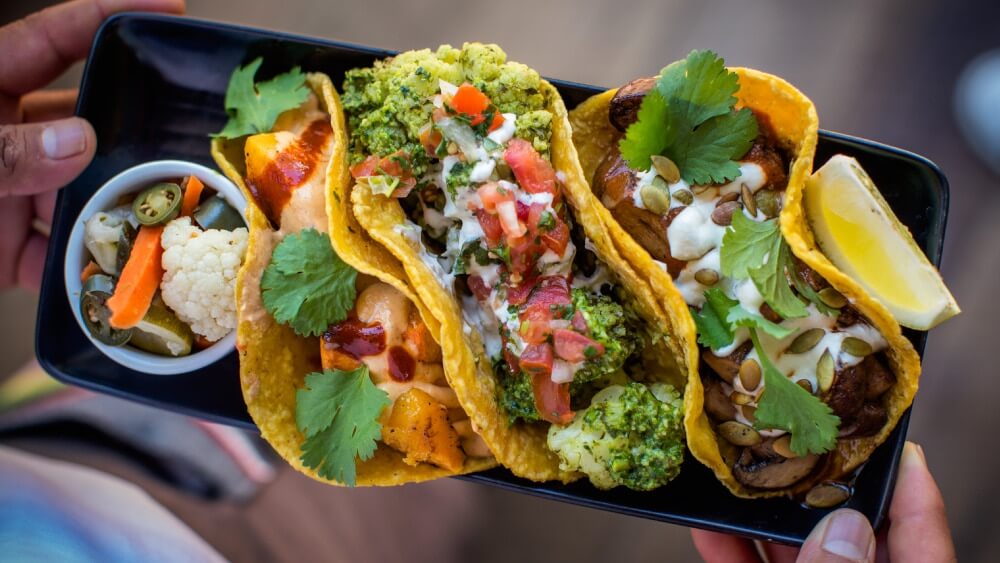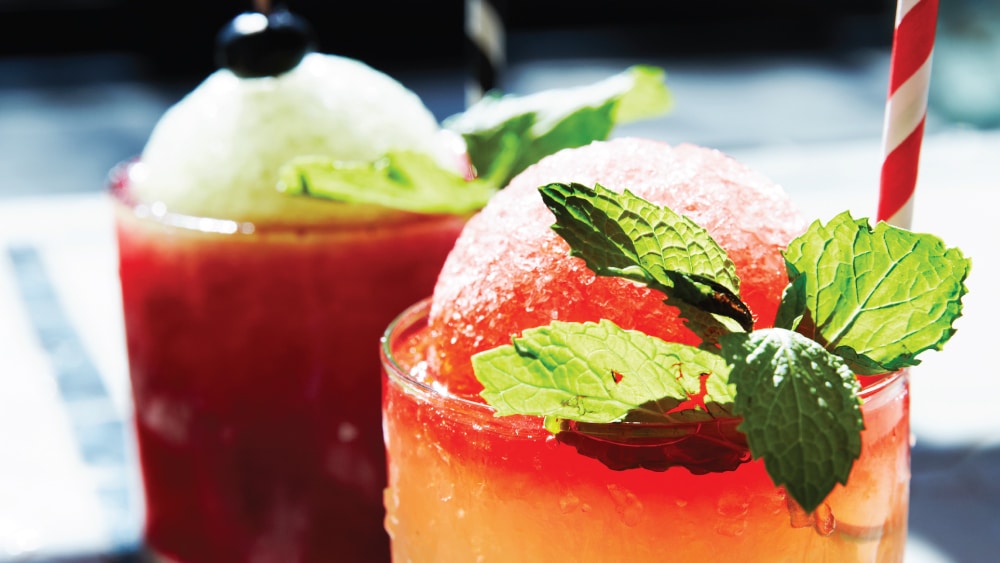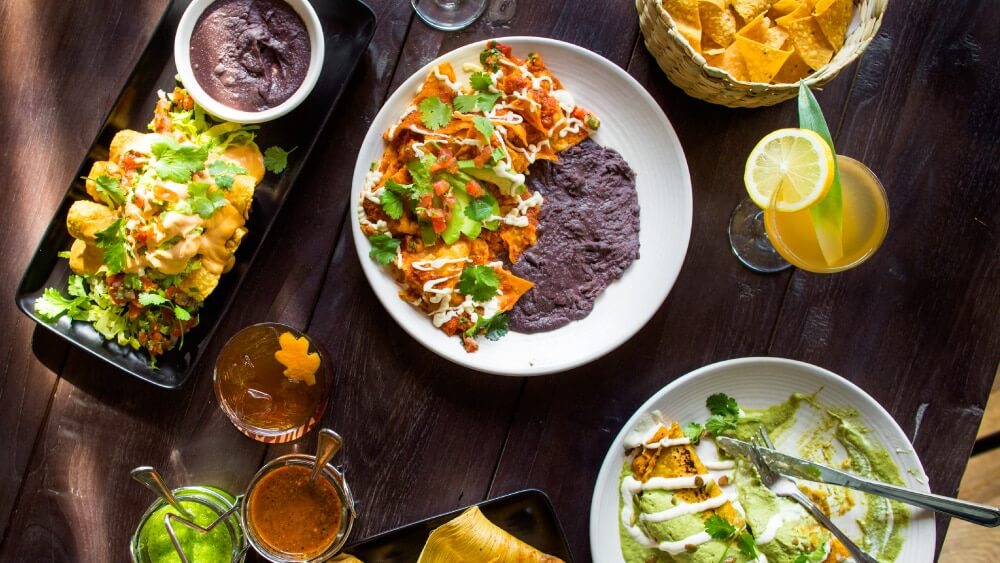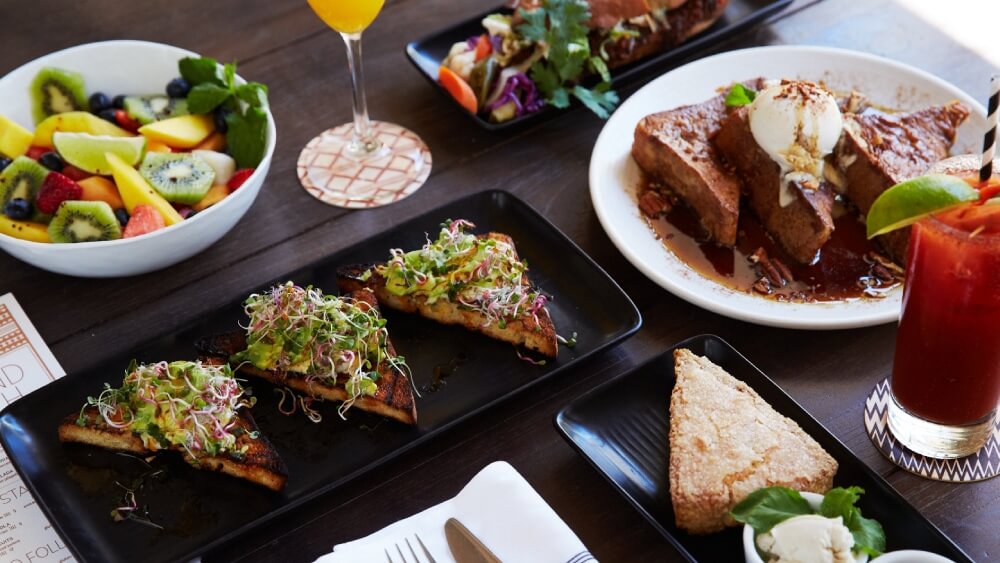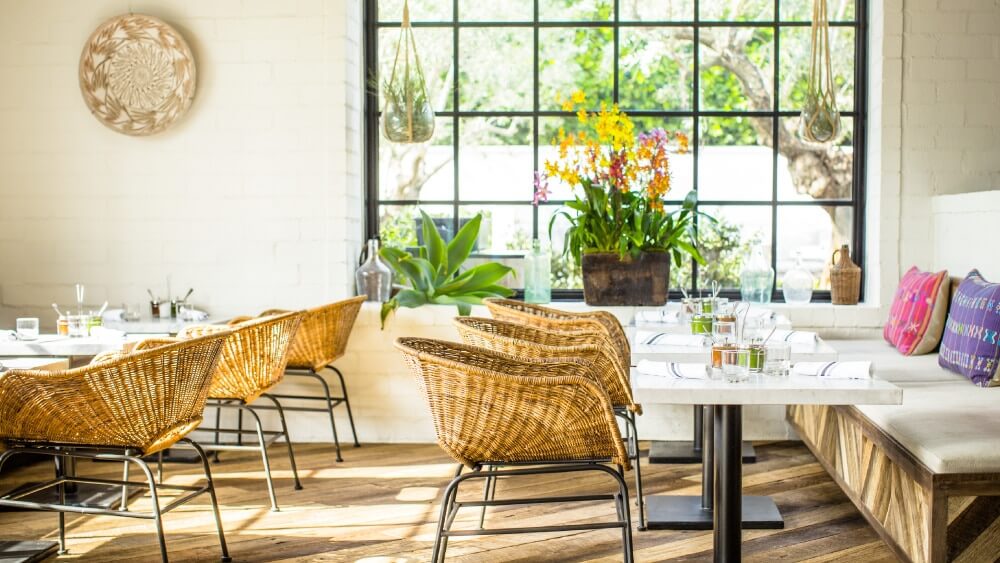 My favorite restaurant. Ever. Anywhere. If you're in Los Angeles (or San Francisco), you must eat at Gracias Madre. MUST.
Gracias Madre is a plant-based Mexican restaurant, where everything on the menu is out of this world. Seriously. This is real authentic Mexican food, that has been health-ified by a Master Chef. Not only is the menu completely organic, much of the produce comes directly from their own Be Love farm in Northern California. I was lucky enough to visit it last year (it was 105 degrees in November!)
While the food is indeed healthy, it does not seem like a "crunchy granola" type restaurant. It's more like a scene. The place is always packed and people are dressed up. The ambiance nothing short of magical, with a large and beautiful courtyard lit by twinkling lights strung through the trees.
Some of my favorite dishes include quesadillas de calabaza (a butternut squash filling in homemade organic corn tortillas), crab cake (made with hearts of palm, not crab), Bowl Uno, Bowl Tres, and El Plato each a hearty and flavorful mix of various vegetables and beans. Unlike the mains, the dessert is nothing to write home about, but I bet you'll be so satisfied with your plate, you won't even want it.
Cafe Gratitude Review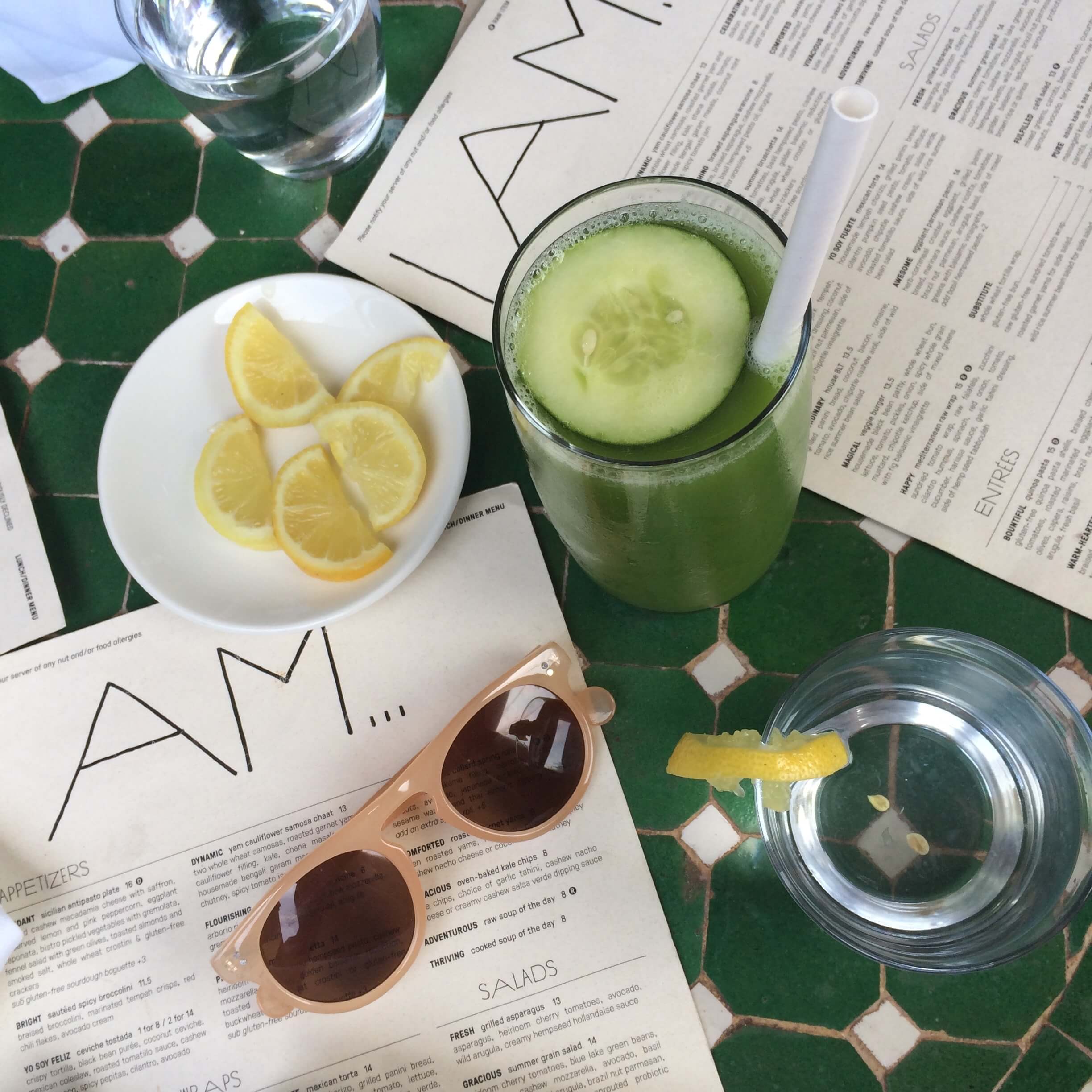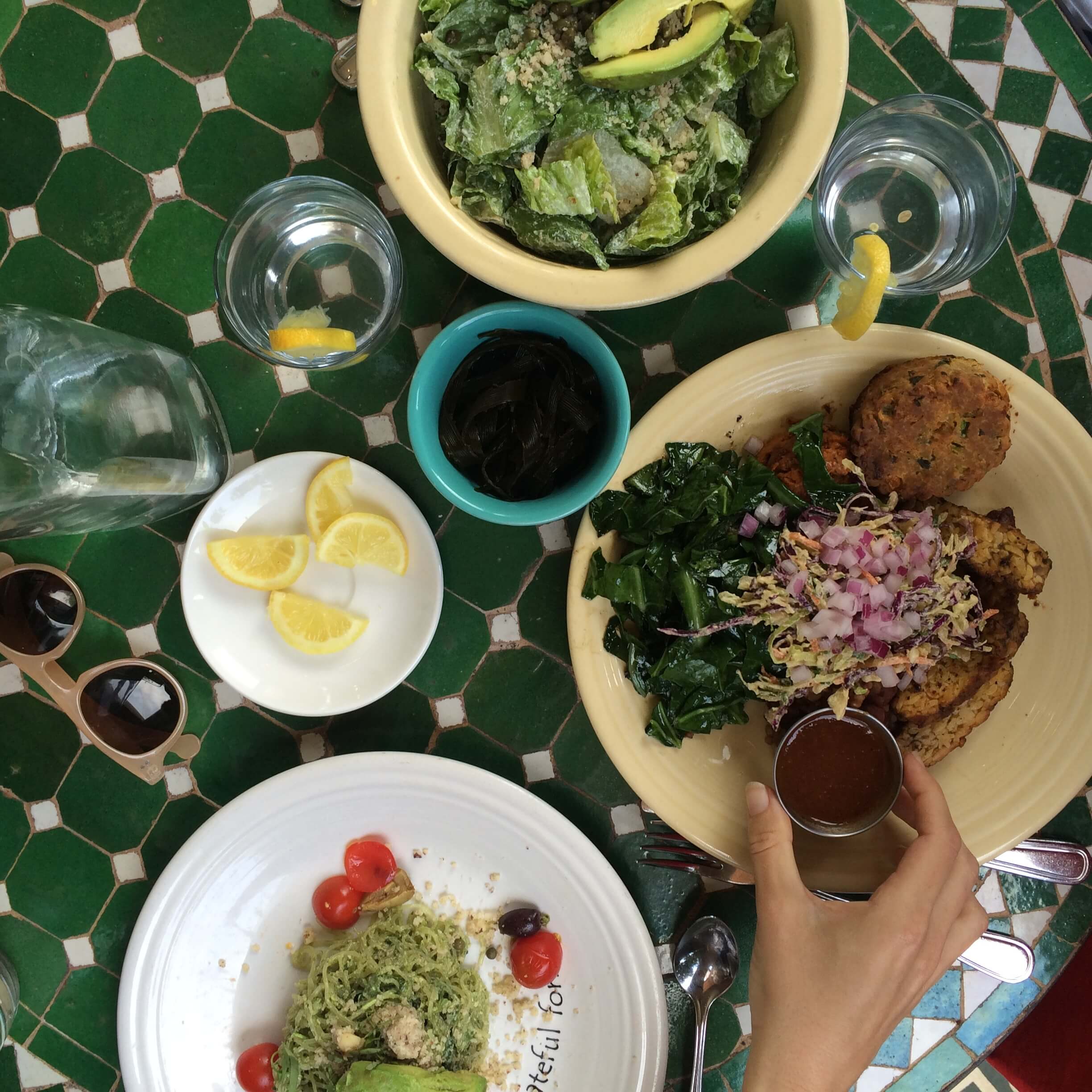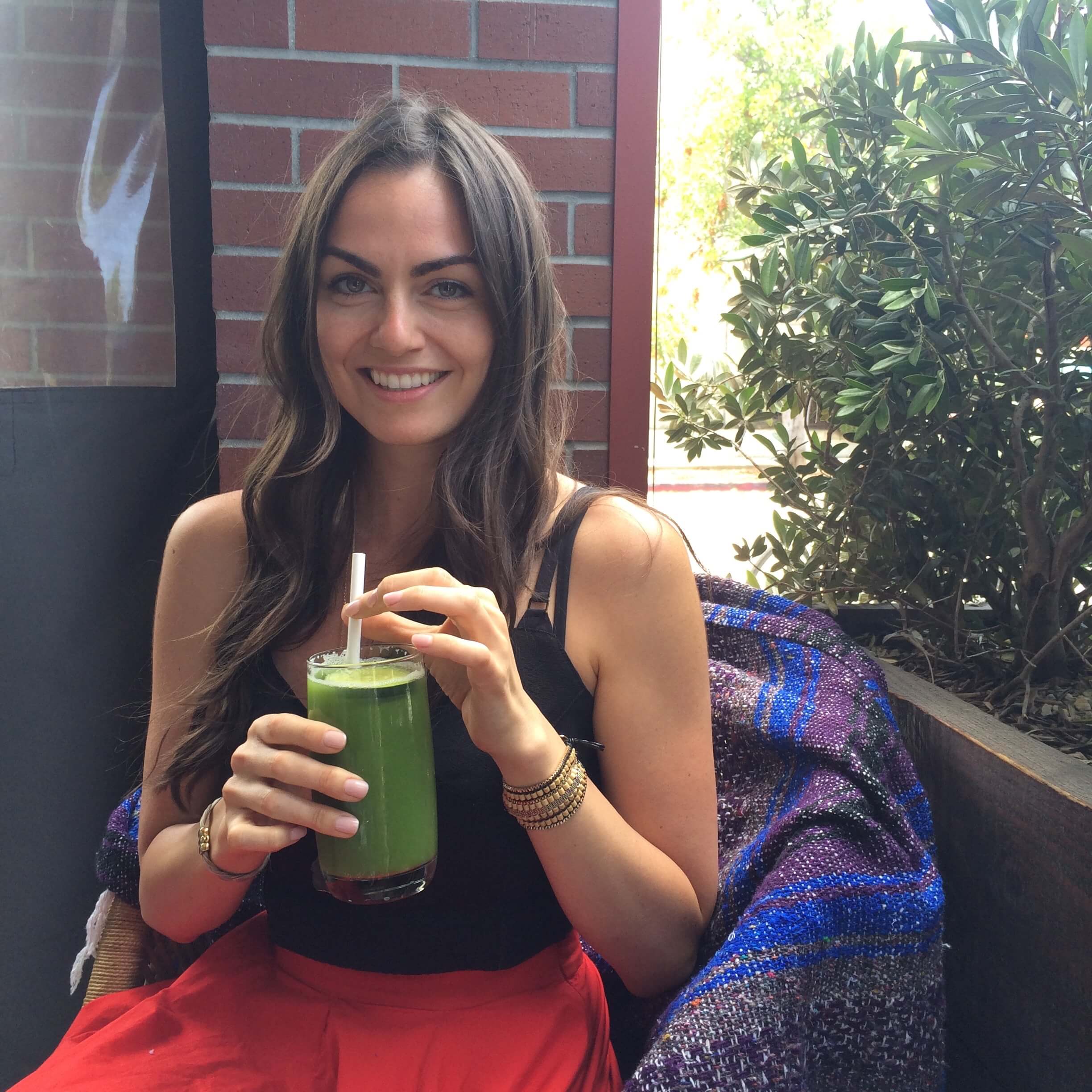 My 2nd favorite restaurant. I could eat here everyday and never get bored, as there are so many things on the menu, and I'd happily eat all of them (which is strange for me, usually when I go to a restaurant, I only like a few things off the menu). They are 100% plant-based and organic. This is owned by the same people as Gracias Madre, so it's no surprise that the food is also superb. Really any bowl or plate on the menu is a good choice.
I love that there is always a question of the day, meant to spark discussion, like what brings you joy? Or what are your dreams?
Personal favorite dishes include: Pure Asian kale and sea vegetable salad, Resolved southern soul food sampler, Mucho Mexican bowl
Real Food Daily Review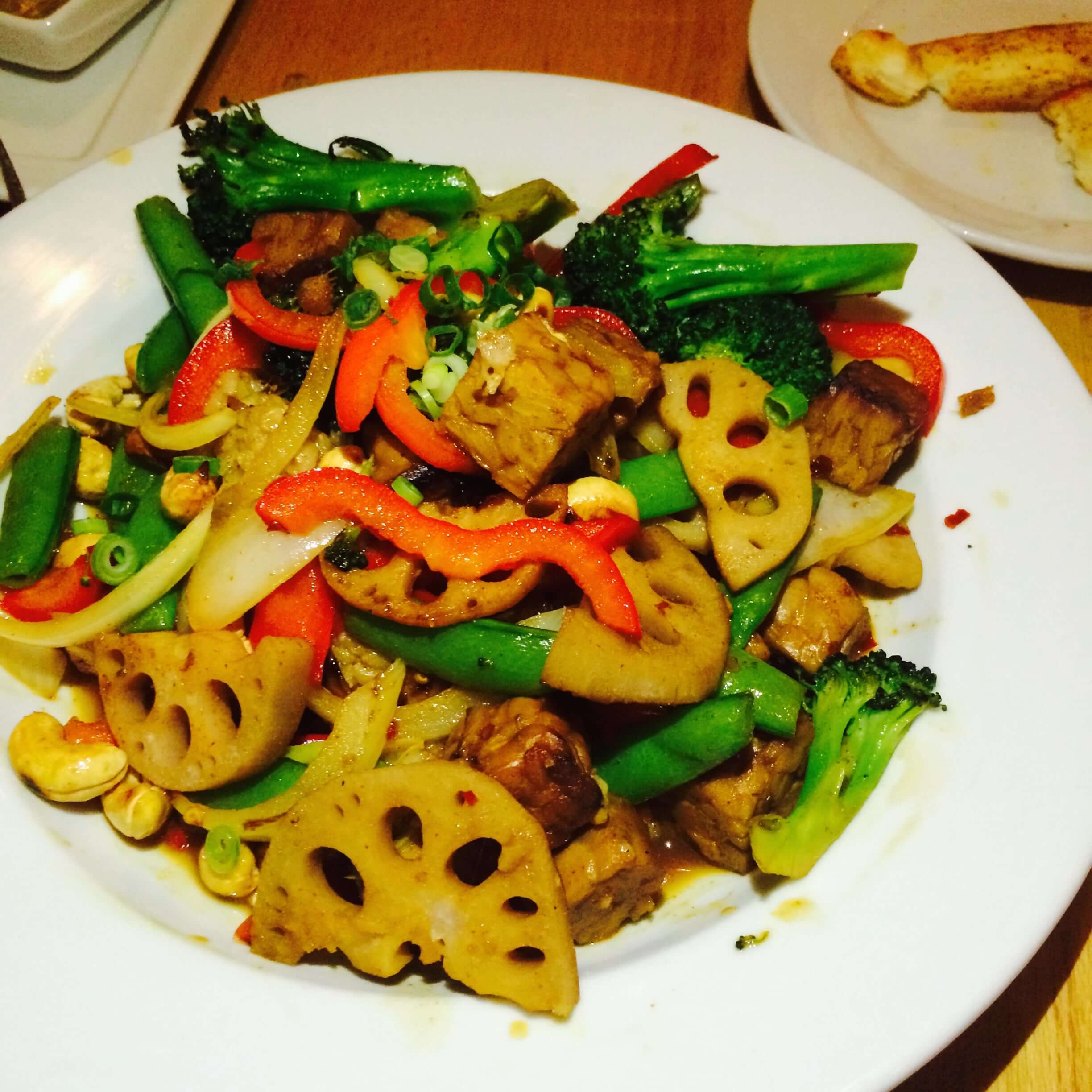 Real Food Daily in Santa Monica (and LAX!) offers a nice variety of salads and entrees that are organic and plant-based.
The Great Cardini salad, Mediterranean bowl, vegan Caesar, and the Real Food Meal are all favorites.
Crossroads Review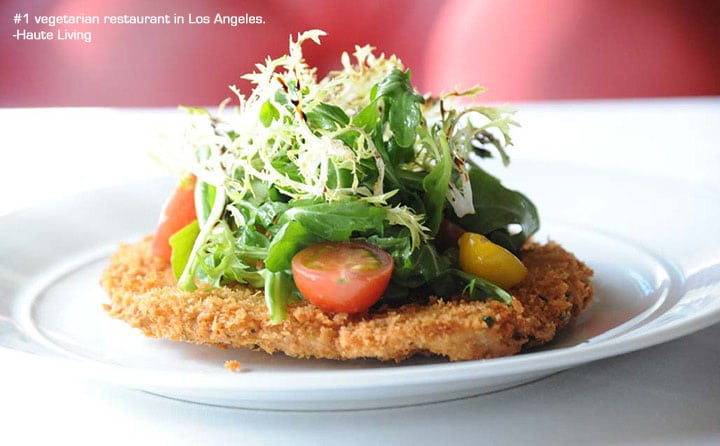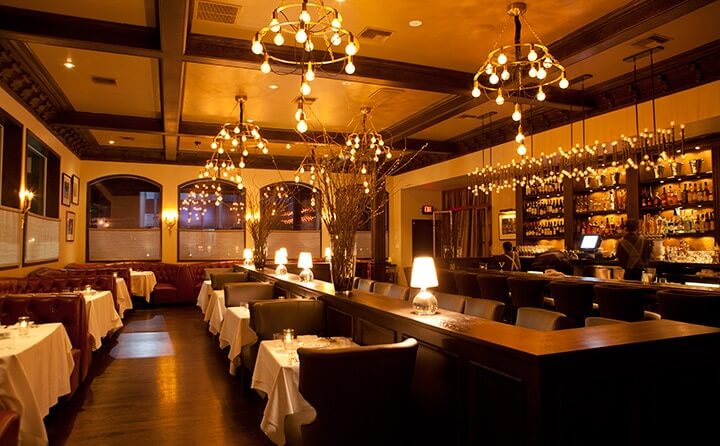 This place is fancy shmancy- think white tablecloths, candlelight, mirrors, chandeliers, and wingback chairs. It's incredibly romantic, but could also be a place for a business meeting. It looks like a "regular" stylish hip restaurant, but the menu? Stealthily as healthy as it gets. The menu is 100% plant-based, and quite inventive. Really high end creations. It ain't cheap, but worth the visit.
Order a bunch of small plates and share. Favorites included artichoke oysters with kelp caviar, crab cakes, and Caesar salad.
Kippy's Ice Cream Review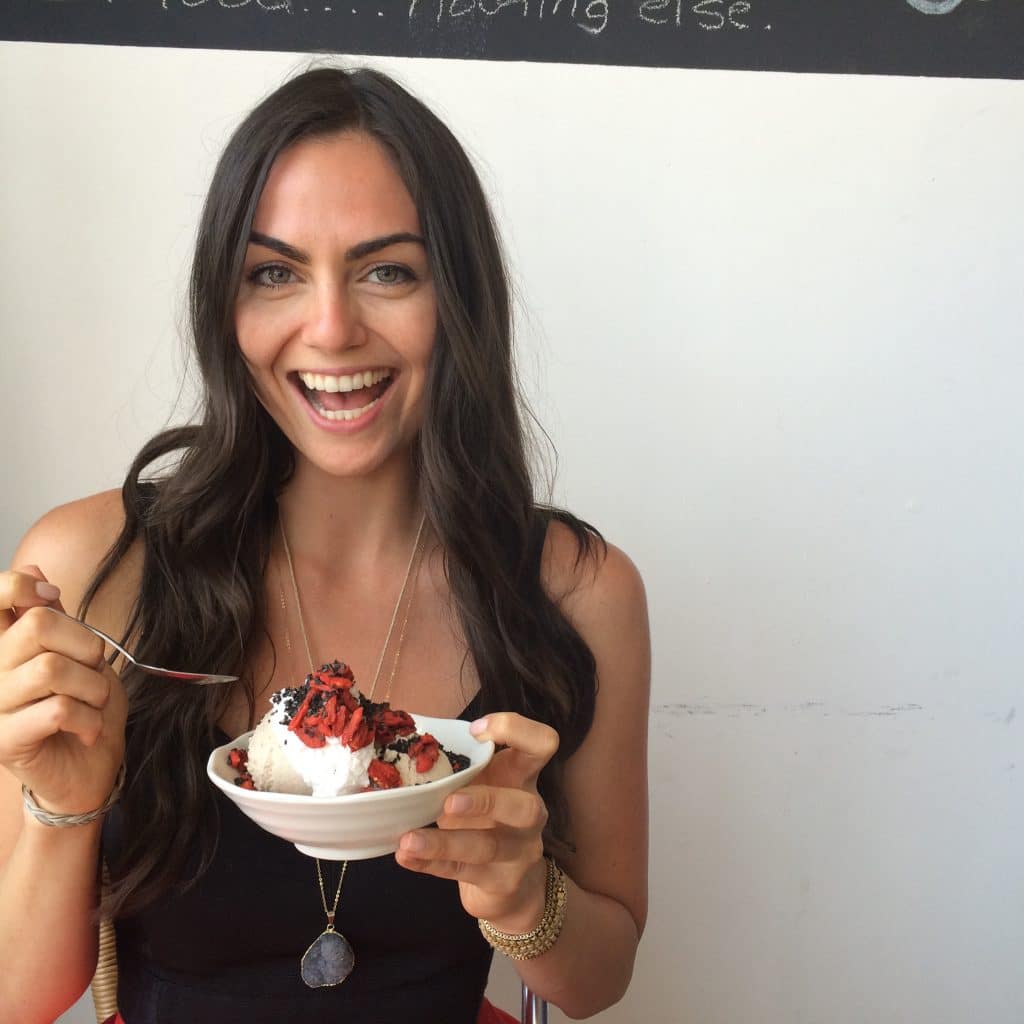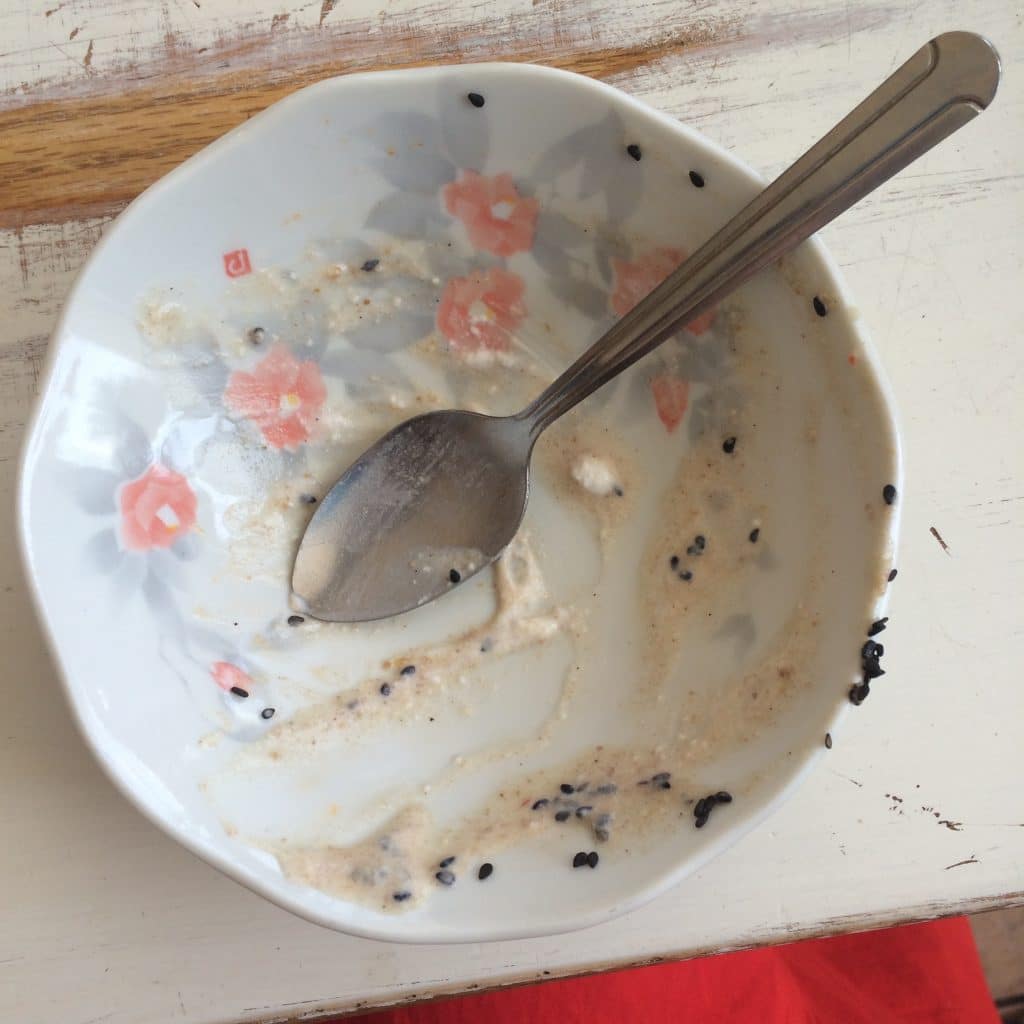 For dessert, don't miss Kippy's ice cream, the cutest little shop that only churns out coconut milk ice cream. Get the date flavor (which you guessed it, is only sweetened with dates), and add your choice of superfood toppings, like goji berries and black sesame seeds. The other flavors are sweetened with honey.
The ice cream is so rich and creamy and seriously satisfying that you really only need one scoop, but I definitely managed to polish off two 🙂
Best Juice Bars in LA
Kreation Juicery Review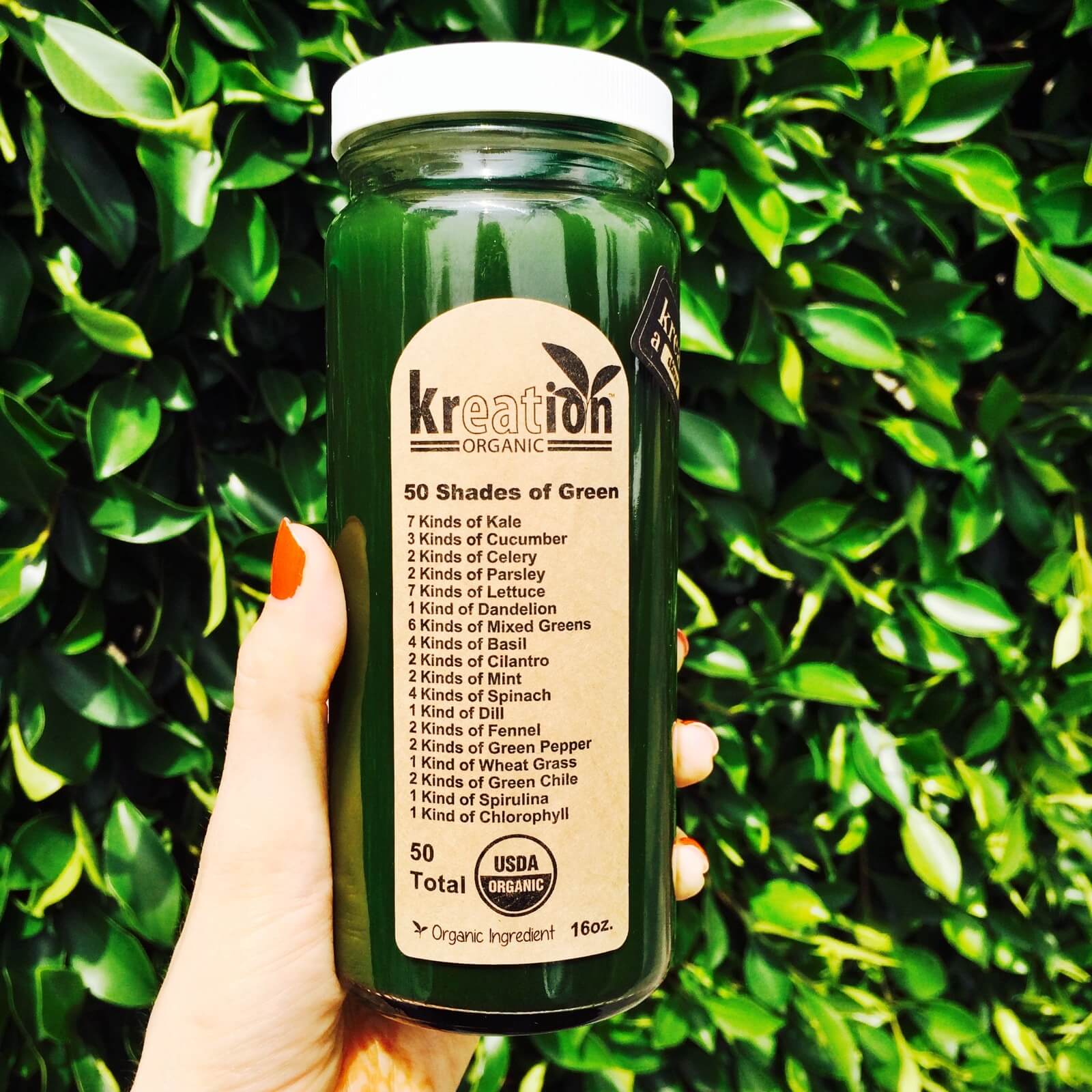 My favorite juice bar in LA…their green juice ACTUALLY tastes good. Like you'd want to drink it even if it wasn't healthy. That's quite the feat. They also have a great almond yogurt, and super cool "beauty shots" that are superfood booths served in a plastic syringe. Pretty funny.
Beaming Review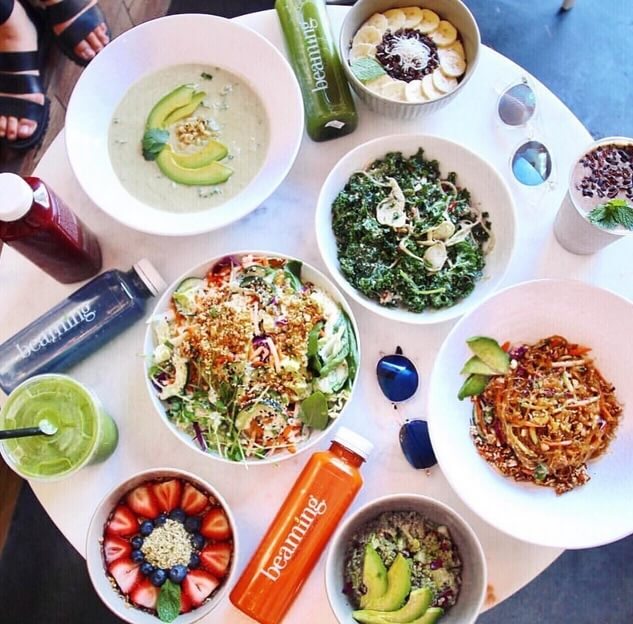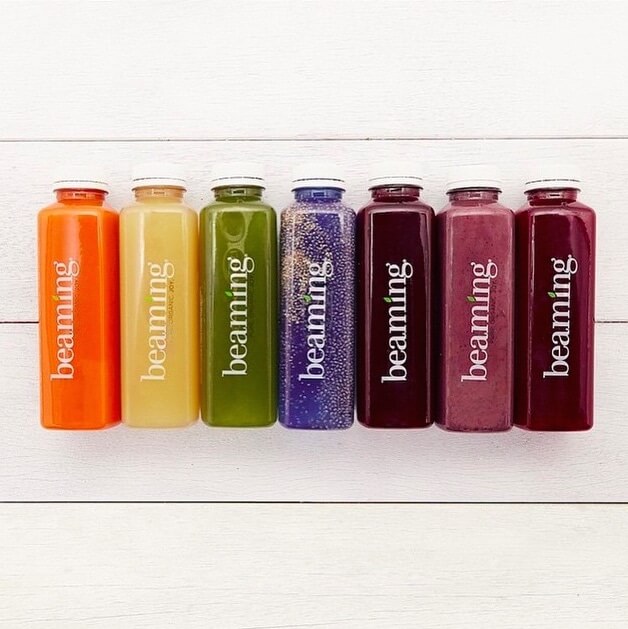 Photo Credit: Beaming
One of the newest juice bars on the scene, beaming is the closest thing to juice bar heaven. I mean look at their delicious rainbow of offerings! Their bright and sunny shops are perfect for bringing a laptop to work while sipping on some liquid green.
Moon Juice Review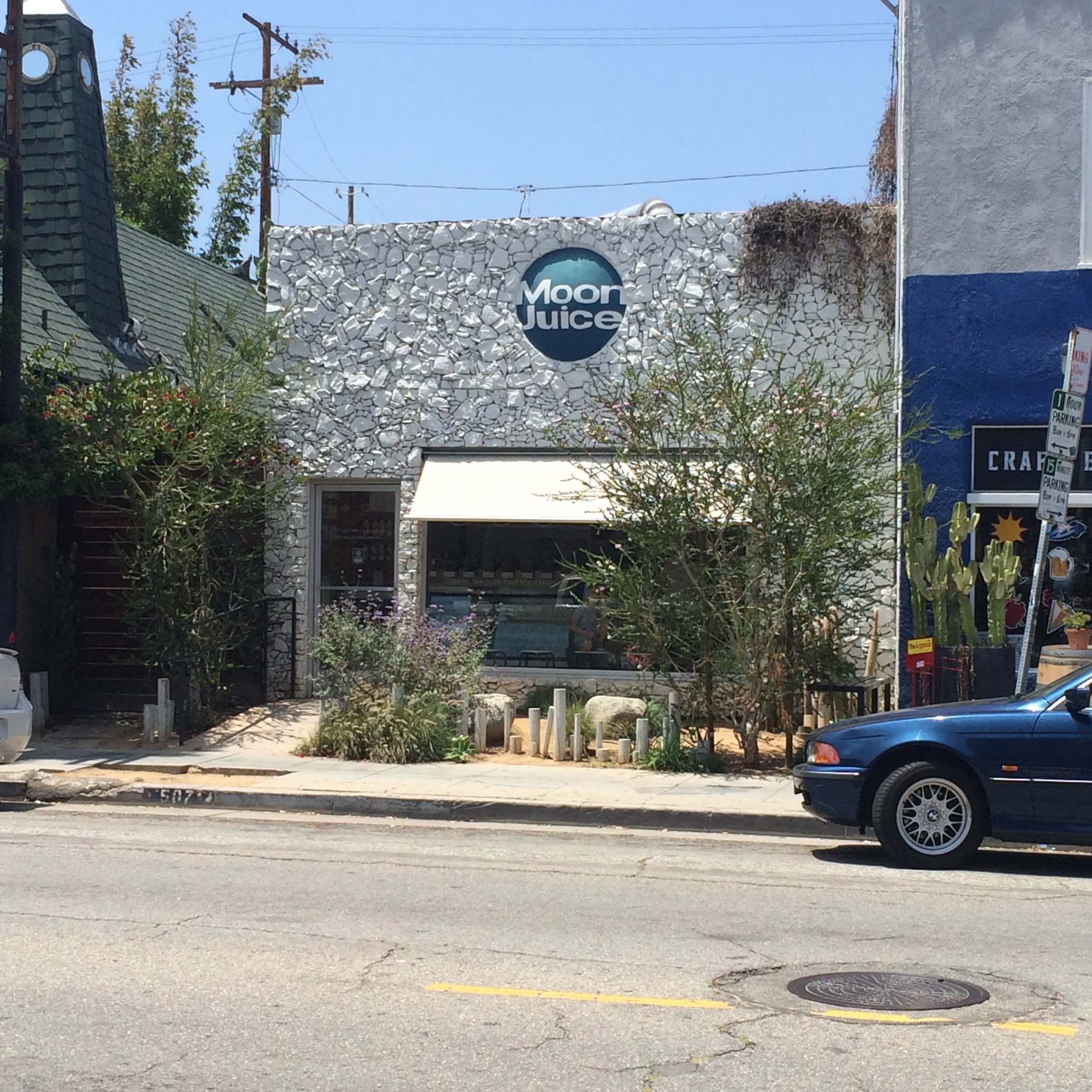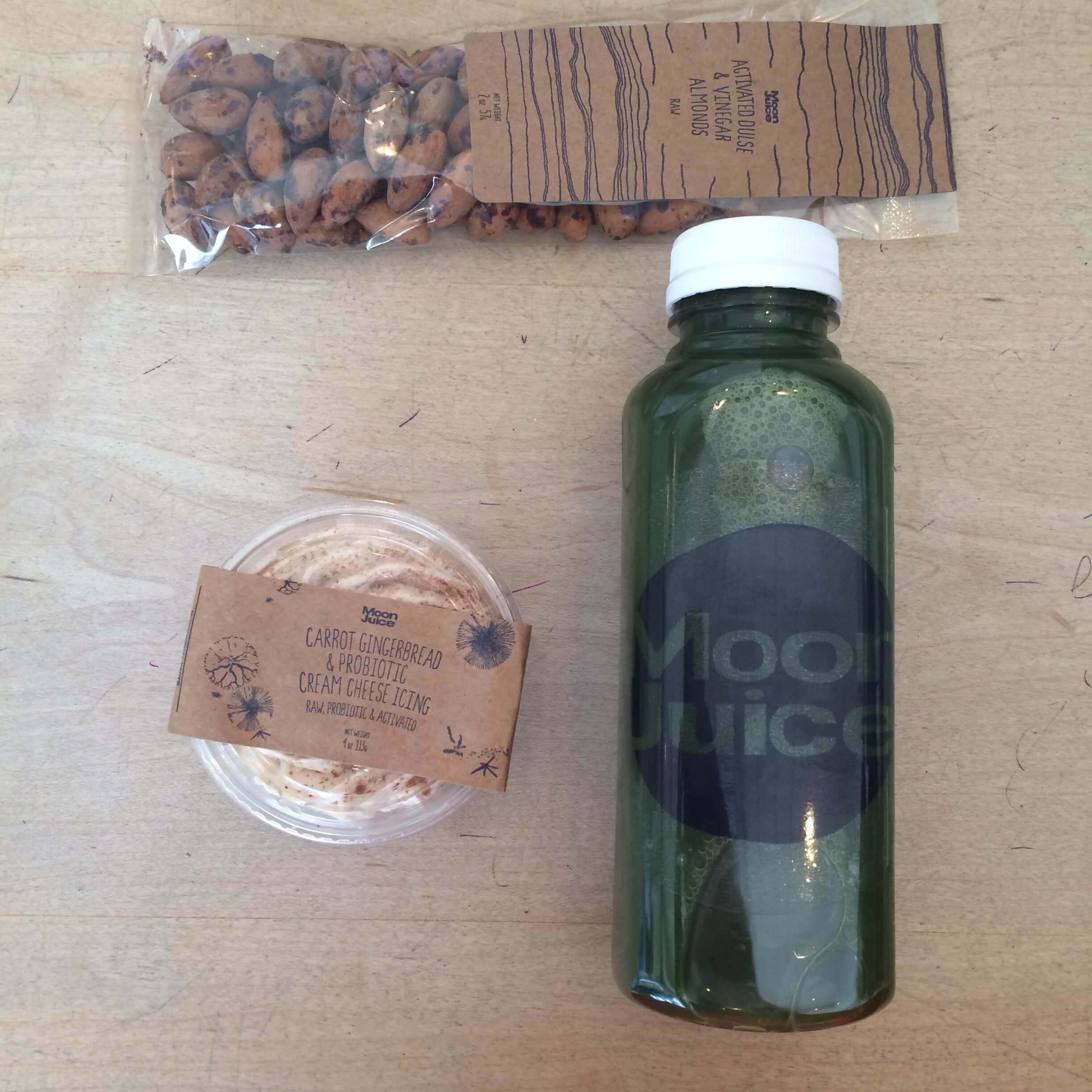 I LOVE Moon Juice. I mean, besides the fact that it's called Moon Juice, it's so aesthetically pleasing, well thought out, and excellently executed. I have been following their gorgeous instagram for a while and had to try them last time I was in LA. Their offerings were delicious (they even had something called "Carrot gingerbread and probiotic cream cheese icing"…I can't believe there are other people like me who would actually find this extremely appetizing 🙂
I liked them even more when I read the story about founder Amanda Chantal Bacon over on OK Real. She is an incredibly inspiring and hardworking mama, who has managed to create a cult following at her juice bar while raising a baby at the exact same time. Must visit, and it just happens to be across the street from Cafe Gratitude in Venice.
Are you hungry yet?
There are a million other healthy restaurants in LA, but these are my favorites… what are yours?! Leave me a comment below, I'd love to try everything!
UPDATE: Check out this map of some of my favorite spots:
Best vegan restaurants LA