I often get asked what my life looks like since becoming a Health Coach, so each month, I dedicate a post to a behind-the-scenes look. In October I celebrated my b-day, traveled to Dubai and Boston, hosted a Real Food Rx event, and attended a gala to support healthier lunches and real food cooking classes in NYC public schools. 
Celebrated my Birthday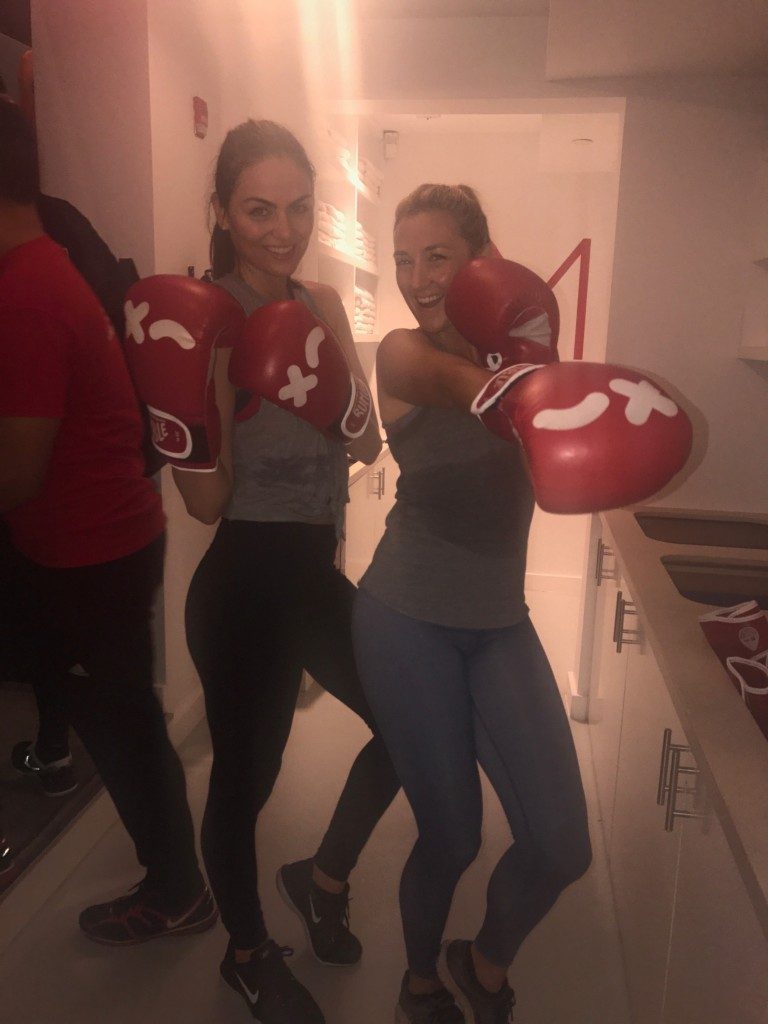 October 2 is my bday, so celebrated with my girls. Did an incredible workout at Rumble, a boxing class, and dinner at Roberts in Columbus Circle (highly recommended – gorgeous place and delicious food).
Hyperbiotics Giveaway

If you've been reading my blog a while, you know I am obsessed with Hyperbiotics probiotics. They are by far the most effective probiotics I've ever used. They have helped improve my, my family, and my clients digestion significantly. So, I was psyched to do a giveaway with them on Instagram, Three winners received a 3-month supply of Hyperbiotics + a copy of my book, The Real Food Grocery Guide.
Real Food Rx Event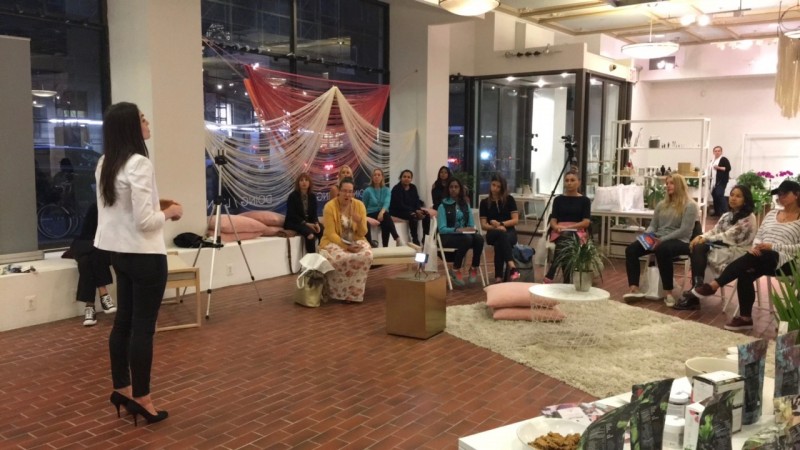 I love getting to meet everyone who follow me and this blog, so my October Real Food Rx event was a real treat. I finally got to meet this beauty, who had done my Clear Skin Plan to clear acne in person, and we had been emailing back and forth for a while. Her skin was absolutely GLOWING!
She said her skin was finally clear and smooth enough that she was comfortable enough to go out without wearing makeup. I remember when I was struggling with terrible acne, being able to go out without makeup after finally clearing my skin was such a turning point in my confidence levels. I no longer felt like I had to hide.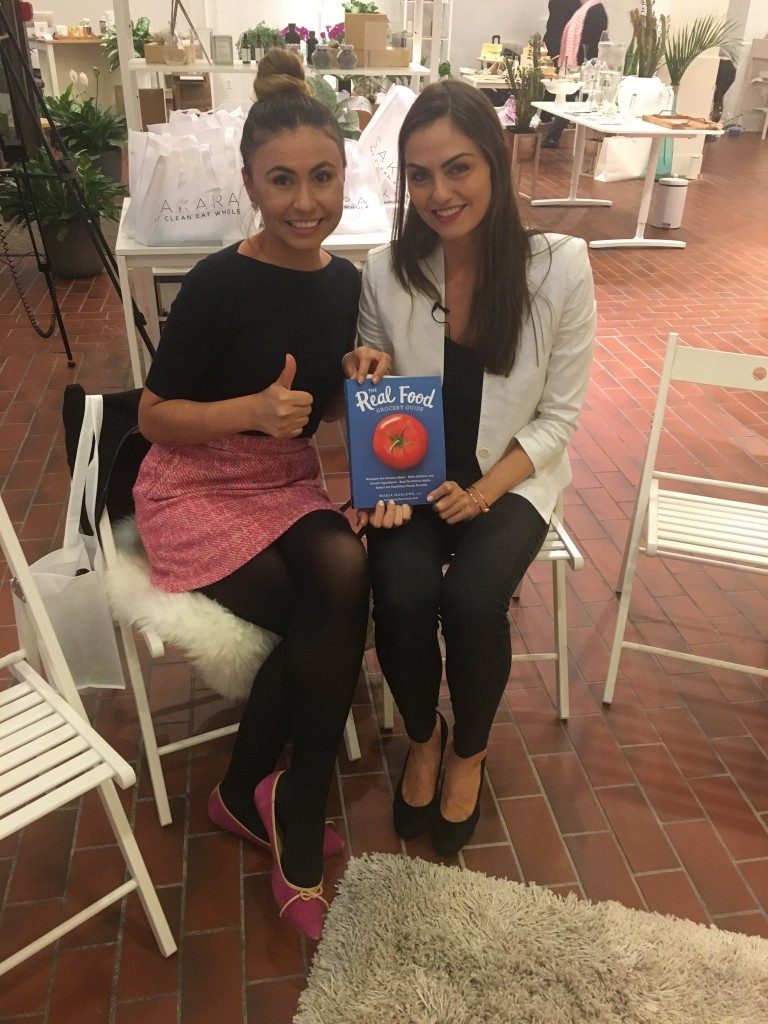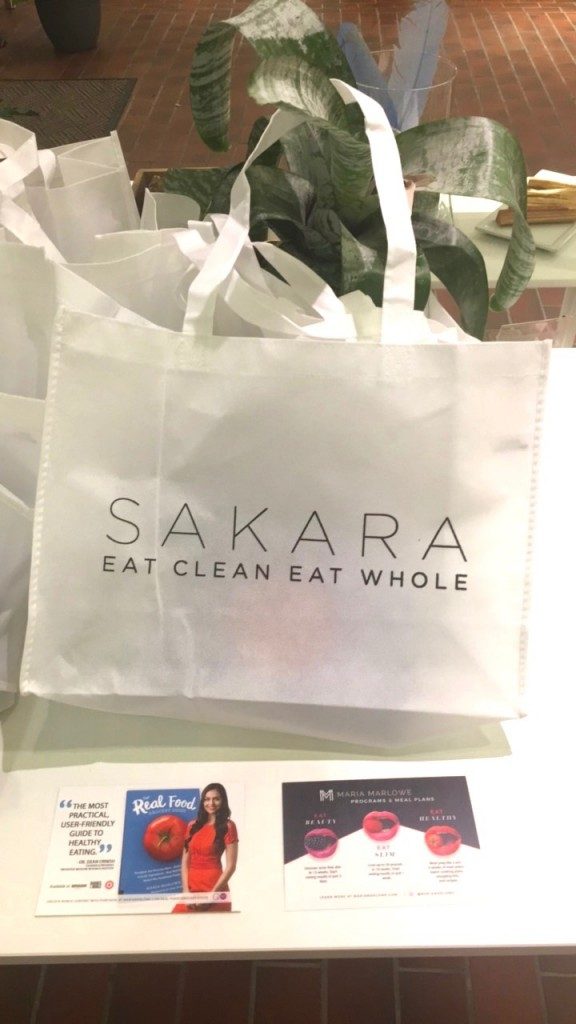 Sakara, my favorite organic meal delivery service sponsored the event and had snacks and treats on hand for everyone to sample. I'm planning to do a 5-day meal plan with them right after Thanksgiving, as I've been testing so many recipes and cooking up a store in November, that I'm ready for a break from cooking and more decadent foods. They are my fairy food mother.
Dubai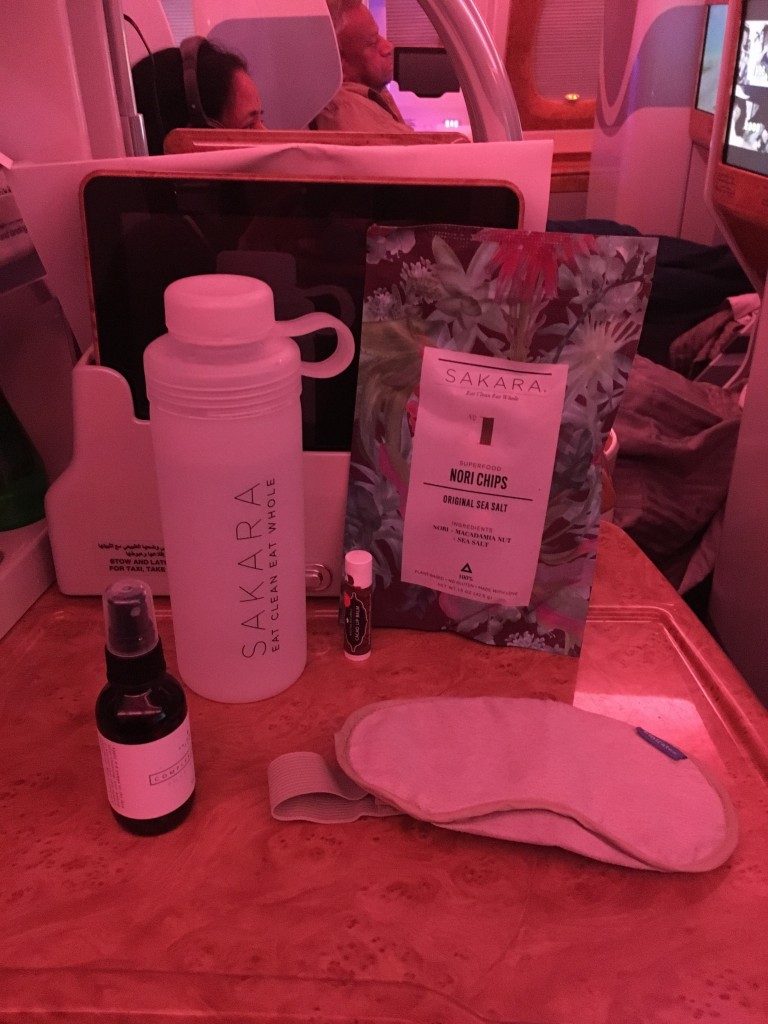 Right after the event, I took a late night flight to Dubai to see my boyfriend and celebrate our b-days together…I of course took the Sakara nori chips – they are coated with macadamia nuts and sea salt and are such a perfect light, crunchy, savory snack.
I also always bring an empty 1 liter glass refillable water bottle for long haul flights, so I don't have to ask the flight attendant for more water every 5 minutes, and lots of moisturizers for lips and skin, which I apply continuously throughout the flight to combat the ultra dry air.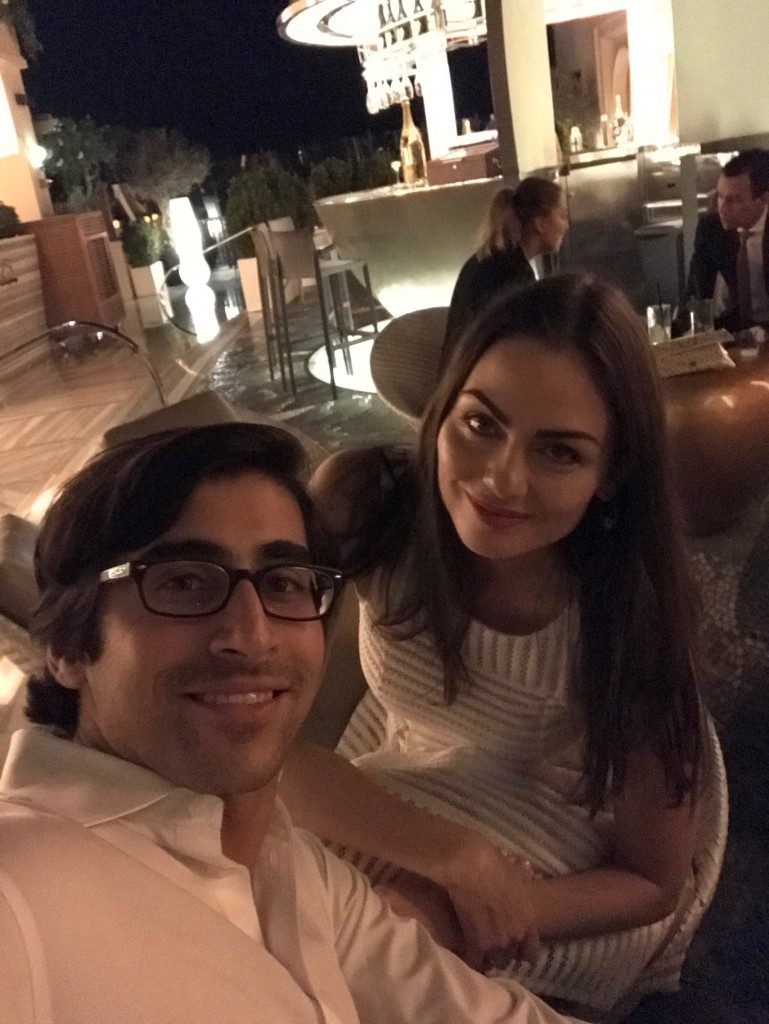 How cute is that face?!? Enough that I'd take a 13 hour flight to see it for 4 days.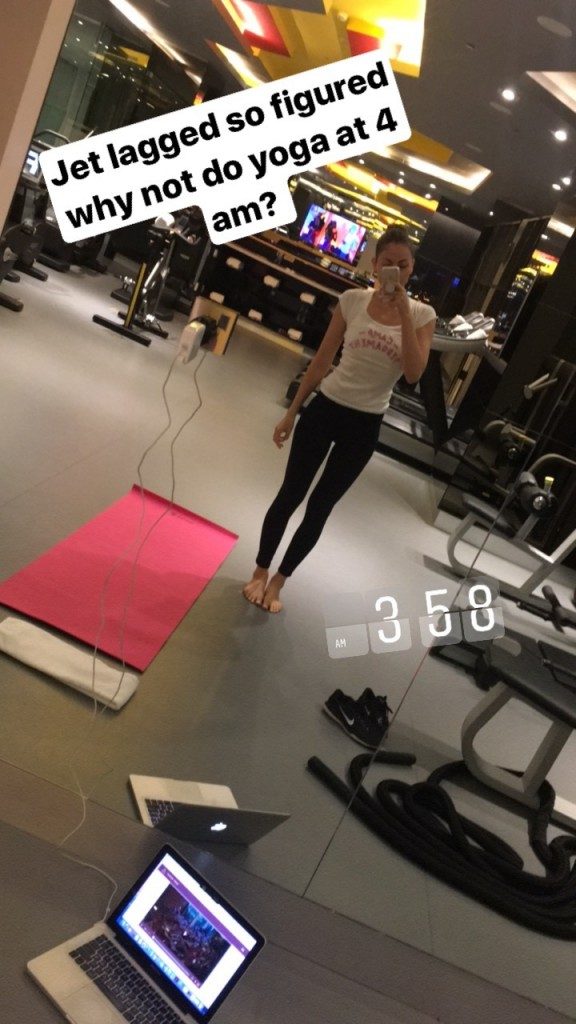 We stayed at the Four Seasons which is beautiful, and has an amazing breakfast buffet. The trip was short but sweet!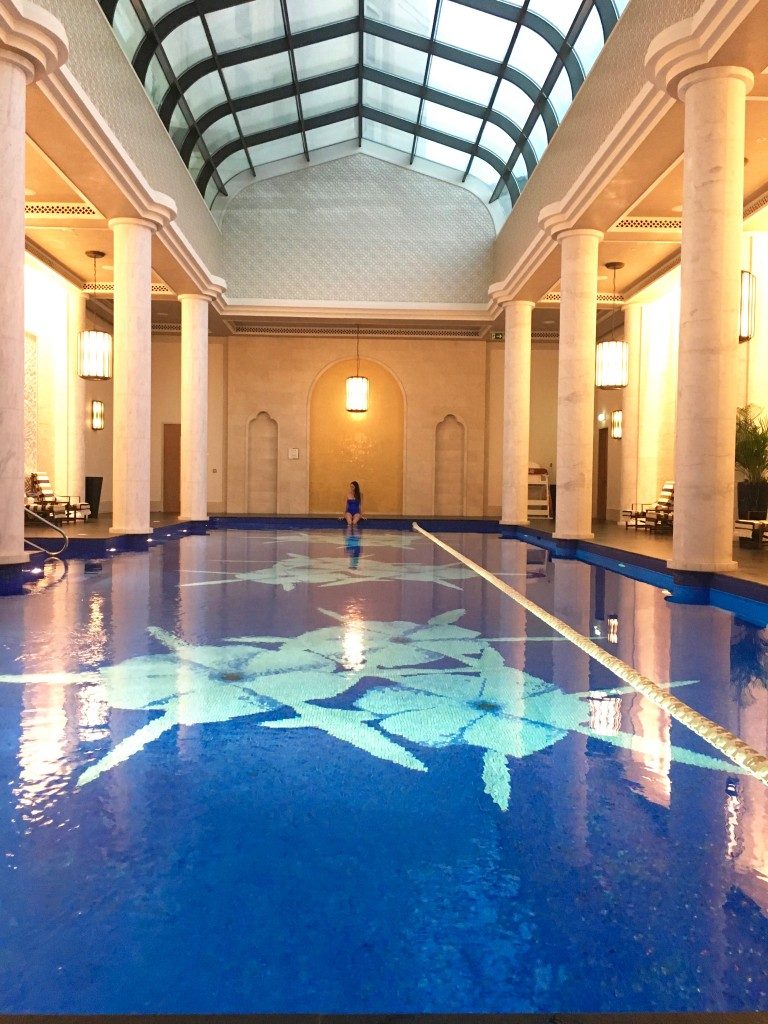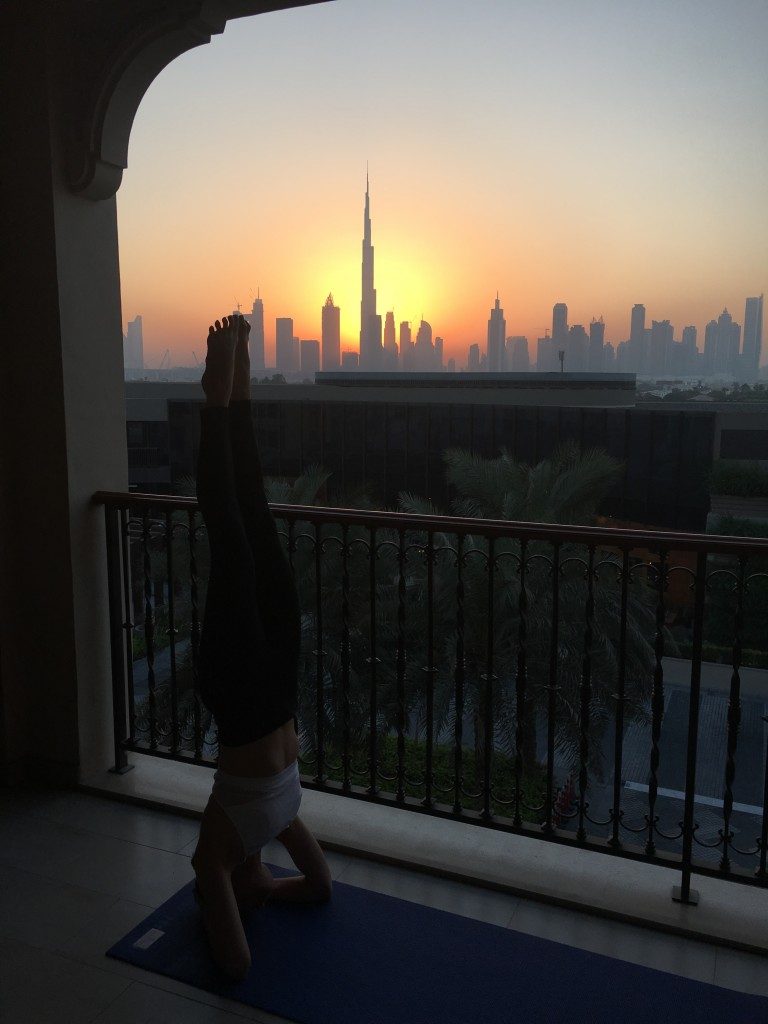 Nom Nom Paleo Event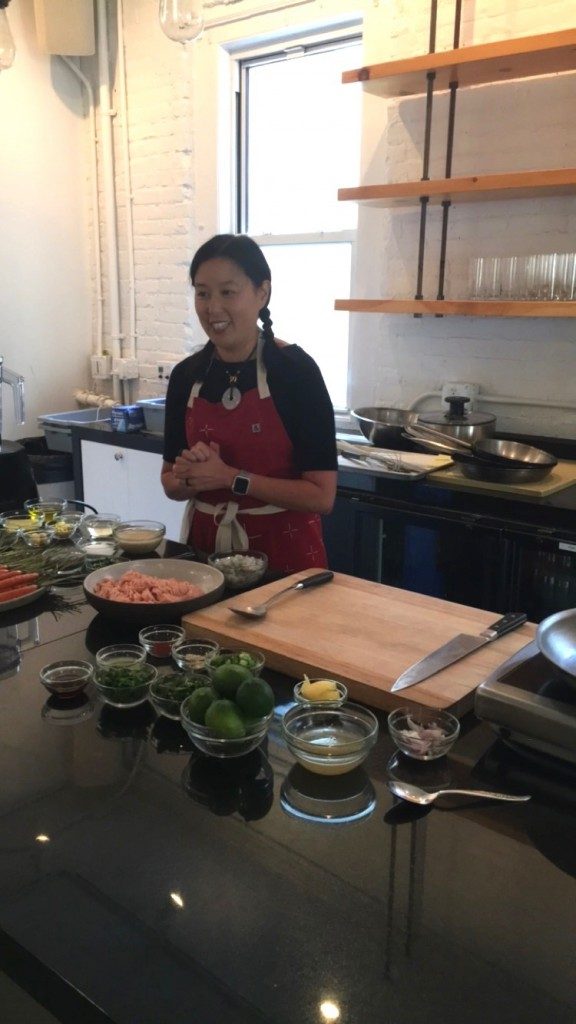 The week I got back, I got to meet Michelle Tam of Nom Nom Paleo at a private book launch for her new cookbook, Ready or Not! I love her site so it was so fun to meet her. I even interviewed her for my soon the be released podcast (details coming soon!)
More Youtube Video Content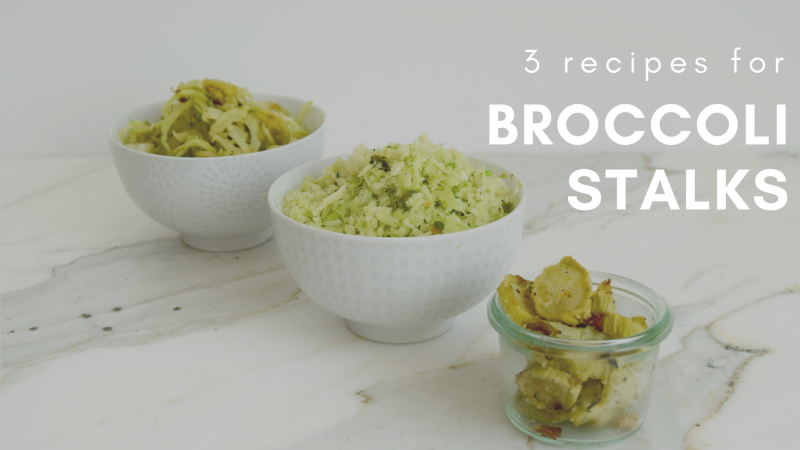 I'm starting to post to my Youtube channel more regularly – think delicious healthy recipes, fast healthy weeknight meals, and wellness inspiration and tips. Go subscribe!
Boston Weekend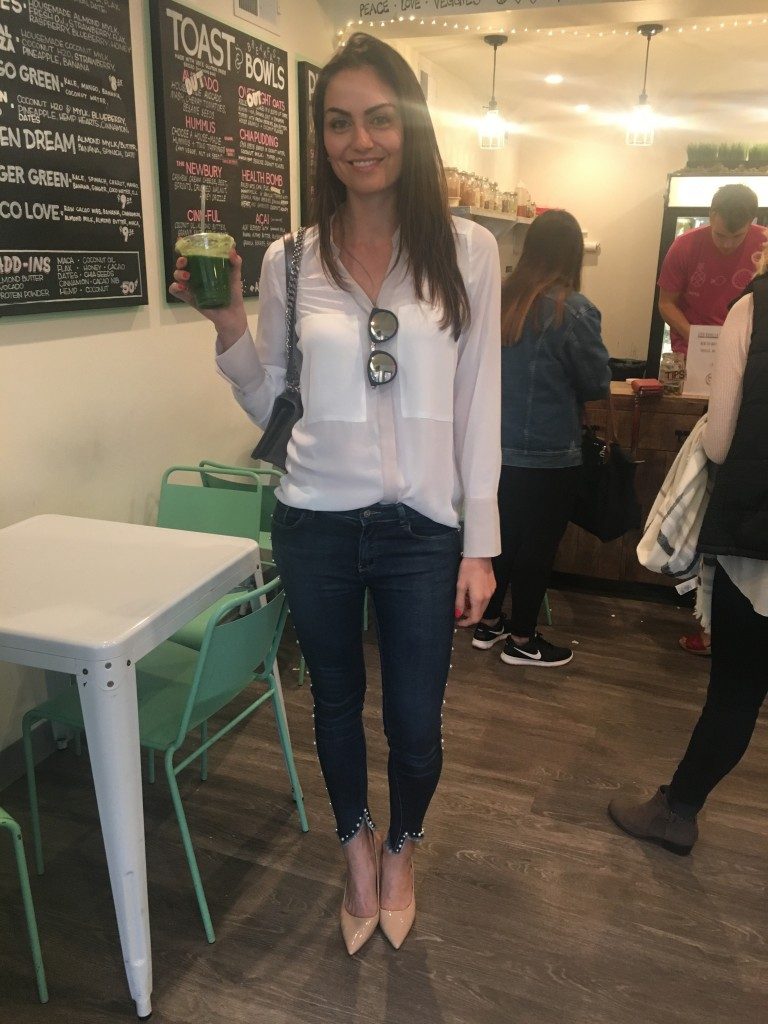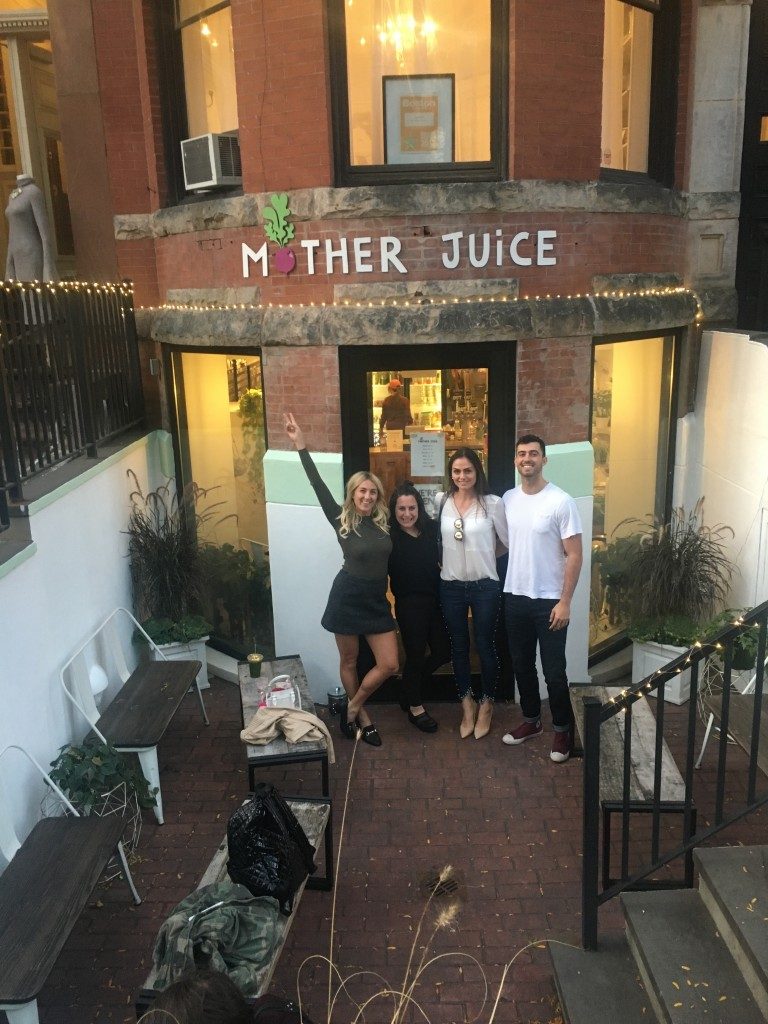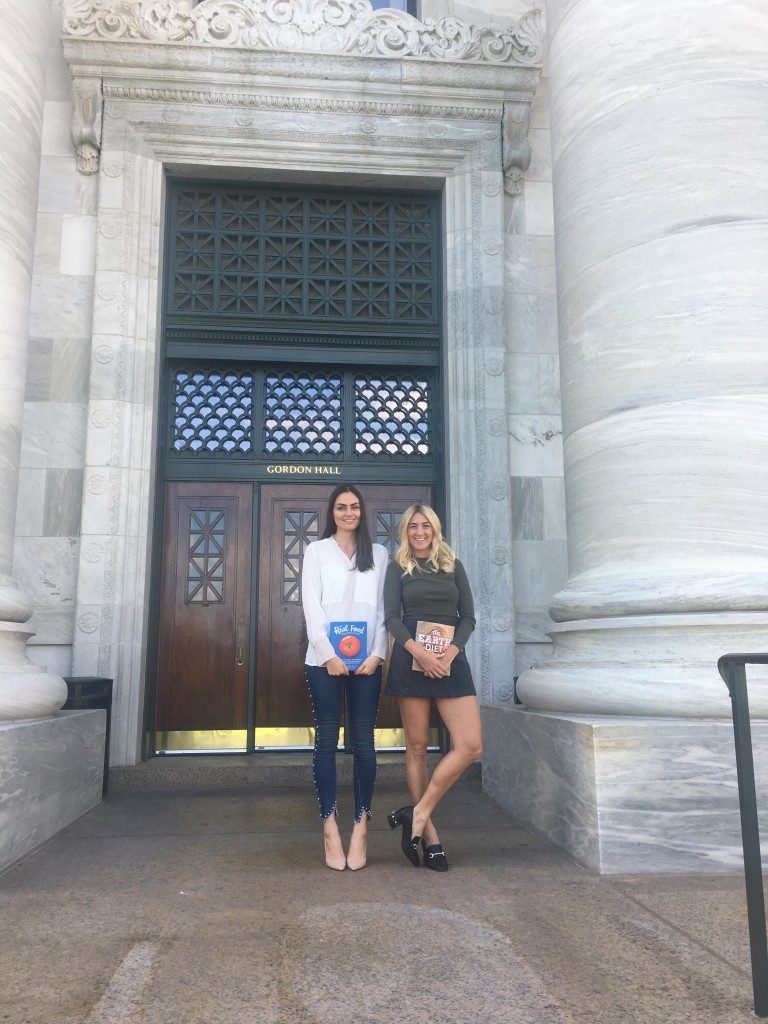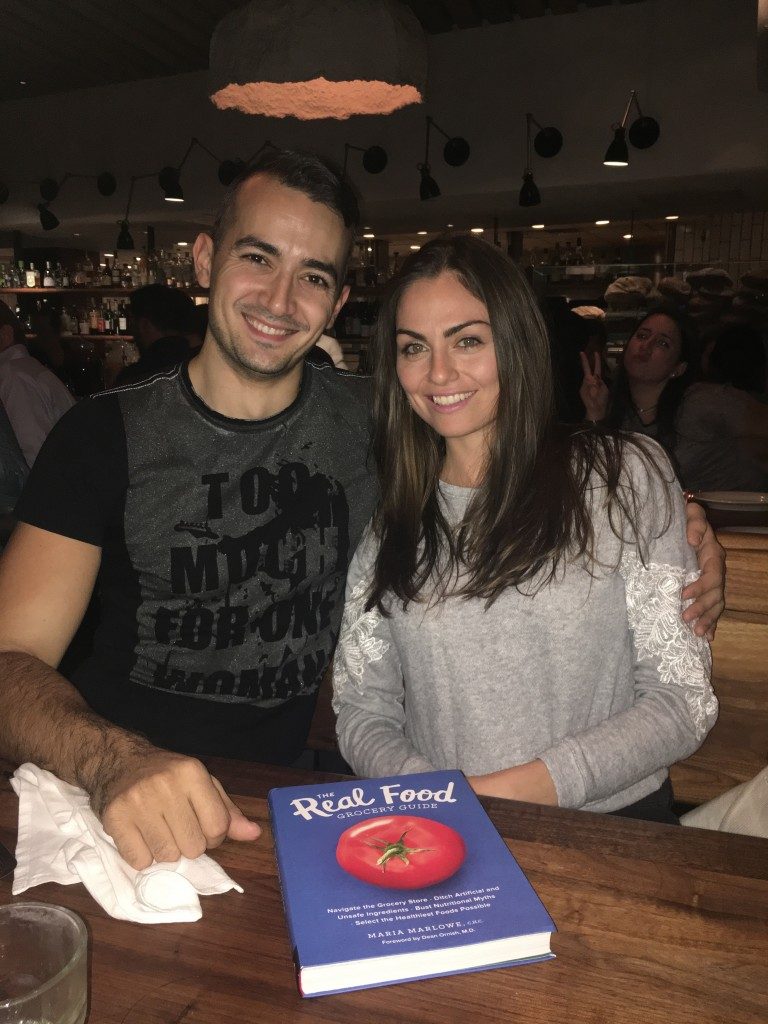 Liana and I drove up to Boston for a weekend, for a few work and friend meetings. The last picture is with one of my besties from college, who now lives in Boston. He was one of the first people to pre-order my book on Amazon, and to write a review.
If you have't written an Amazon review yet, what are you waiting for?!? It helps more people find the book – I will be so grateful if you do – and will send you my 28-day EatHEALTHY meal plan ($24,99 value) if you do. Simply email info at mariamarlowe.com with a screenshot of your review. If you bought it on Amazon, that's all you have to do. If you didn't, please also send proof of purchase).
Healthy School Food Gala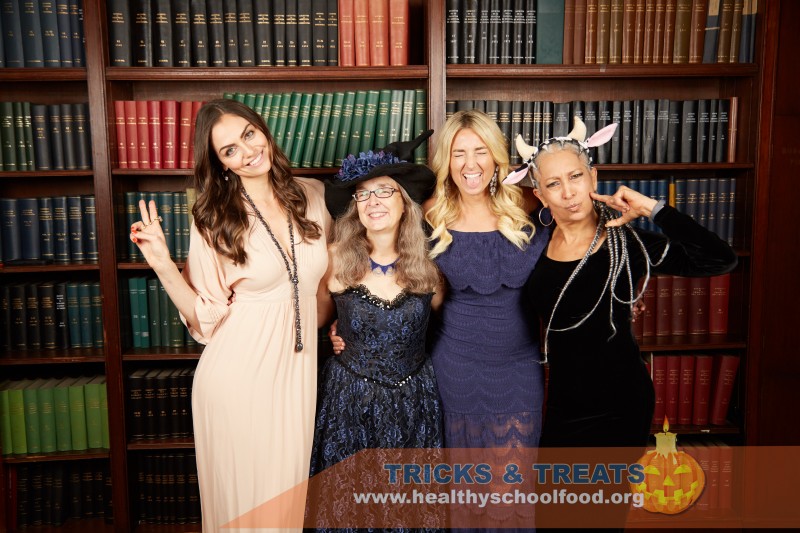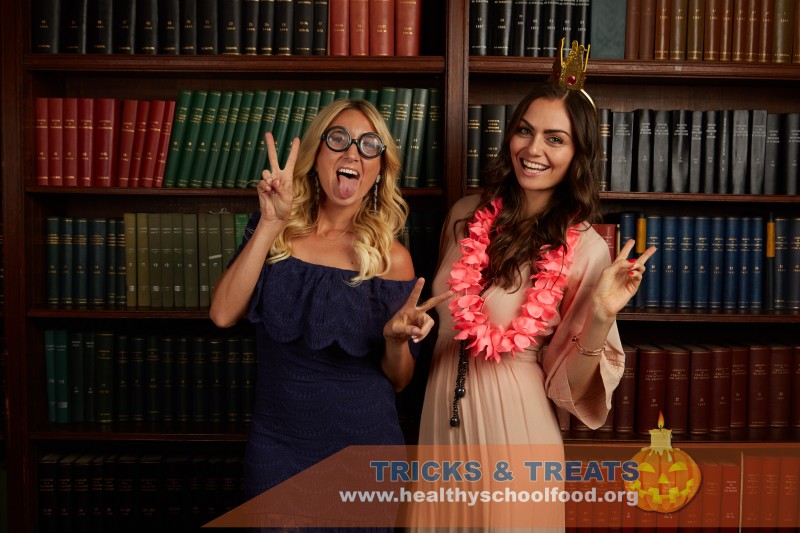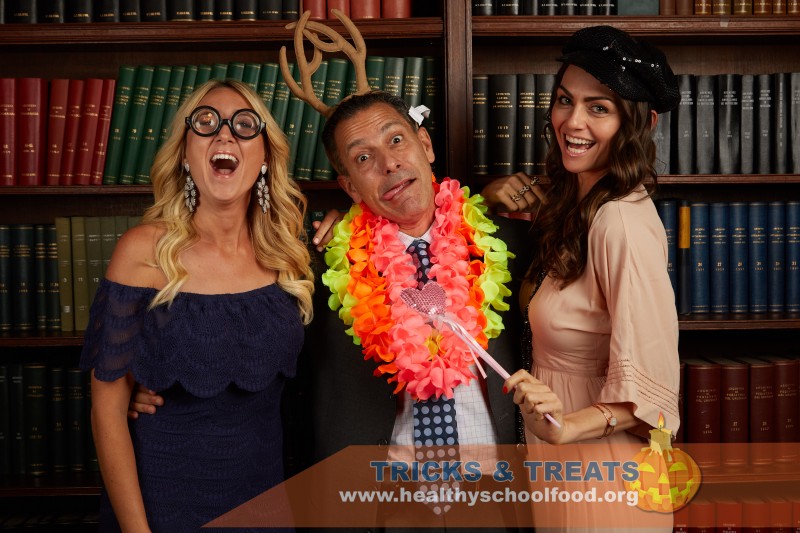 Back in the city, one of the highlights of the month was attending the Healthy School Food Gala to raise money for this incredible non-profit organization. They teach students directly about healthy eating and how to cook plant-based foods, and also advise public schools on creating healthier menus. They have even managed to get a number of schools to adopt fully vegetarian menus (which is an incredible feat, considering how bureaucratic the school system is).
They really need our support. How incredible would it be if every child grew up knowing the importance of real food and lacked the desire for junk food?
If you live in NYC and want to volunteer, or more importantly, if you're a mom or someone who cares about the health of our children, please consider donating. Even just $10 helps. I've recently decided to start donating $50/month to charities and causes I believe in, and it is incredibly rewarding.
In the Media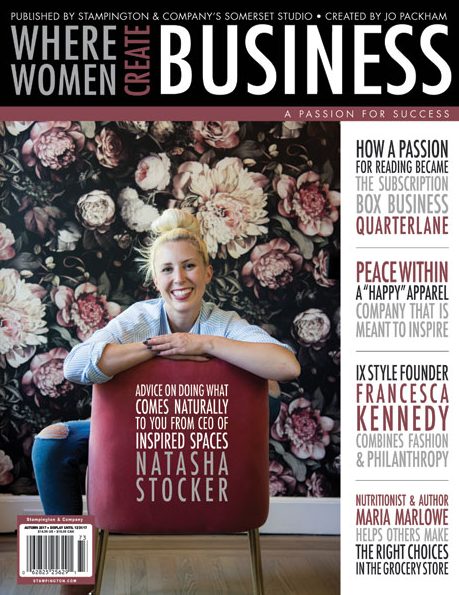 I got my first cover with the autumn edition of the magazine, Where Women Create Business. It was just my name, not me, but I thought that was pretty cool and exciting. It's such a beautiful and useful magazine if you're an entrepreneur. It's inspiring and their content really goes deep, it's not just fluff. In it, I talk about my experience writing a book, and offer solid tips and advice for finding an agent, getting a book deal, and navigating publishing.
Vogue.com shared my tips for eating for healthier, longer, stronger, hair. (But they cut some of them, so I'm giving you more of my favorite foods to speed up hair growth here).
Whew, this was a long one!
xoxo
Maria
Want To Become A Health Coach?
Thinking about becoming a Health Coach? Or, already a health coach and don't know where to start or ready to bring your business to the next level? Check out my intensive business bootcamp and mentorship program designed exclusively for Health Coaches. I teach you the exact strategies and steps I took to go from 0 clients, 0 followers, and 0 income to a thriving full-time health coaching business, tens of thousands of followers and a 6-figure income. Don't hesitate to drop me a question here.