This post is long overdue, I know! I often get asked what my life looks like since I decided to become a Health Coach, so each month, I dedicate a post to a behind-the-scenes look. 
Podcast Coming Soon!
In November, I started my first interviews for my soon-to-launch podcast! I have some amazing guests lined up for you – from world-renowned doctors, to bad-ass wellness entrepreneurs, this podcast is going to give you the tools and inspiration for a happier and healthier life. Stay tuned, it will be released in March!
Eating For Immunity Event with WellBe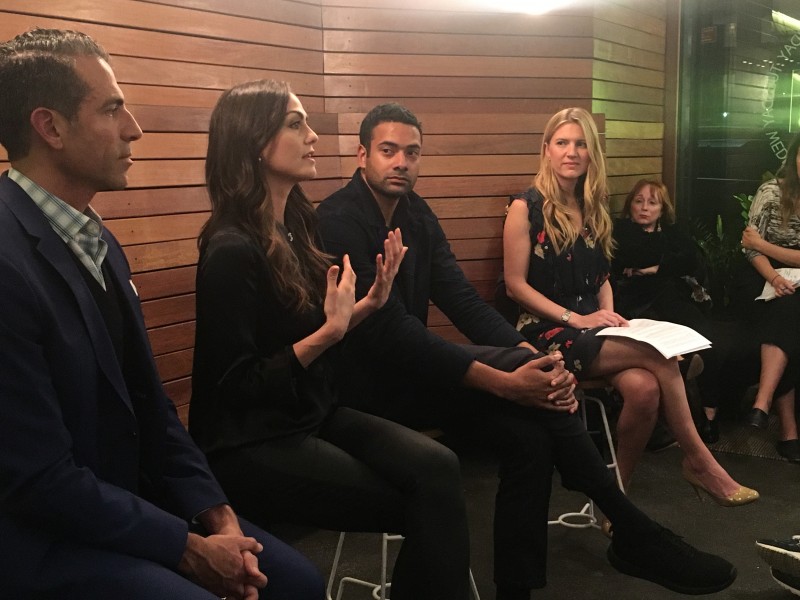 On November 9th, I spoke on a panel alongside gut health expert Dr. Vincent Pedre, and the Founder of healthy fast casual restaurant, Inday about eating to boost immune system health. It was put together by new media site, WellBe, and moderated by its founder Adrienne. WellBe reports on stories that cover both wellness and healthcare. It's a unique look at the wellness space, as it is much more scientific and medical than woo woo. Check it out!
Speaking at Physique57 New York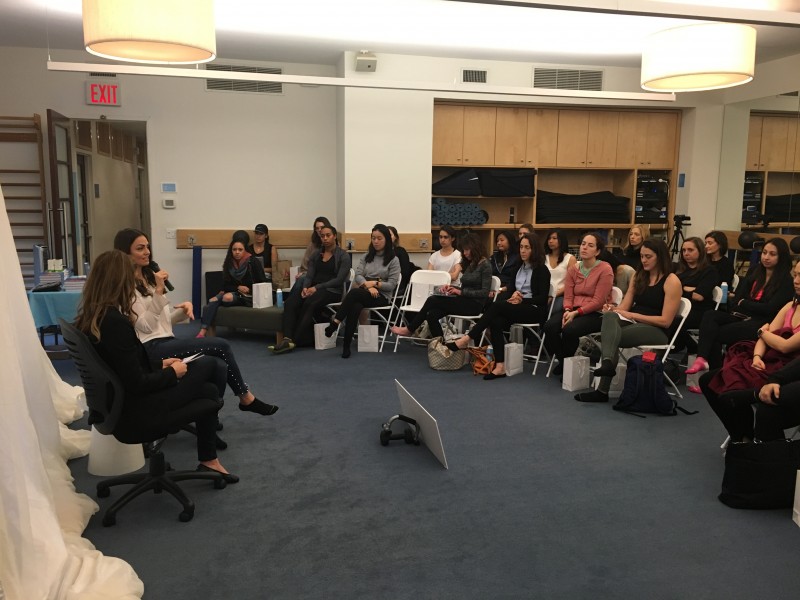 On November 18th, I shared my healthy eating tips at Physique57 on the Upper West Side, along with co-founder Tanya Becker. I love meeting you guys and answering your questions!
Still Warm Enough to Shop Farmer's Market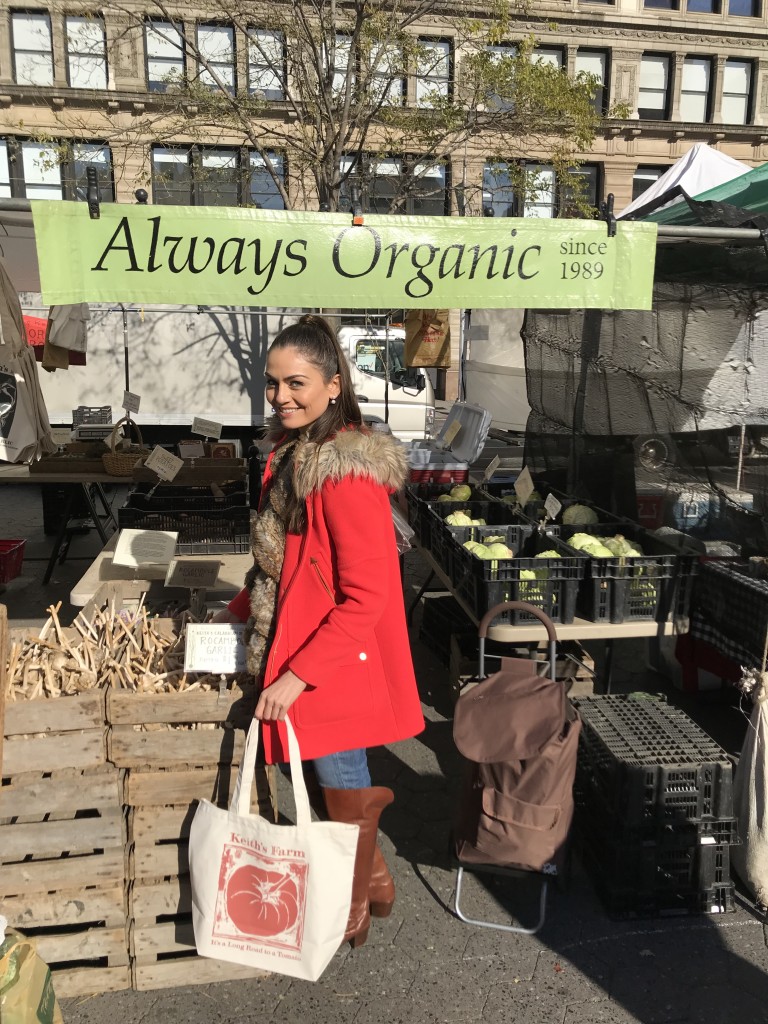 The Union Square greenmarket in NYC is open year round, although in winter when it's brutally cold, I have no desire to be there. Luckily, in November and even early December, it was still warm enough to check it out (without gloves!)
Working on Book #2
I can't release the details just yet, but I'm working on my second book, to be released in December 2018. In typical Maria-fashion, it will be a practical and actionable guide for developing healthy habits that stick.
Teaching NYC Public School Kids About Healthy Eating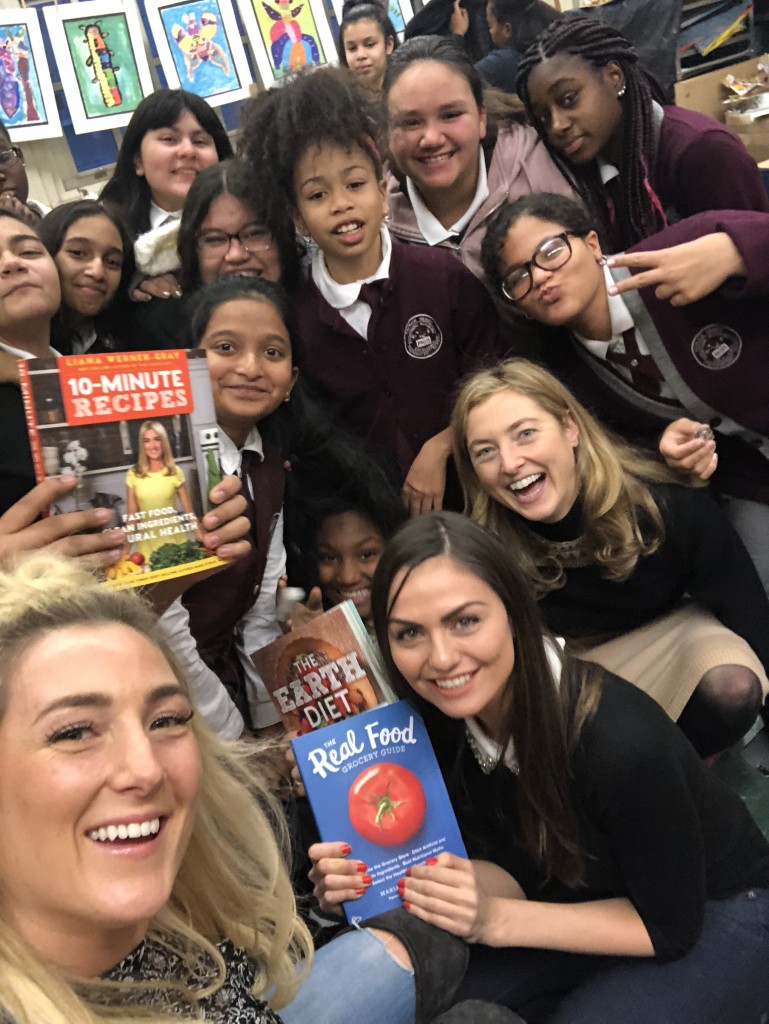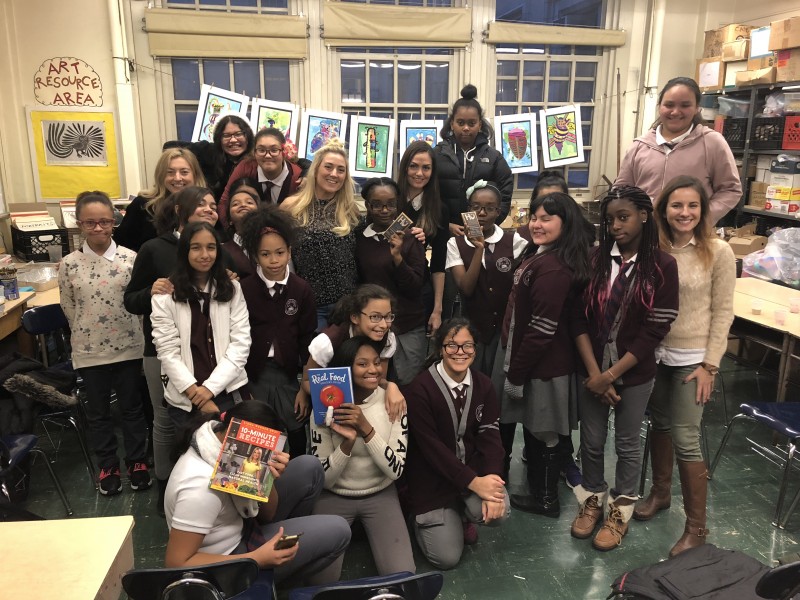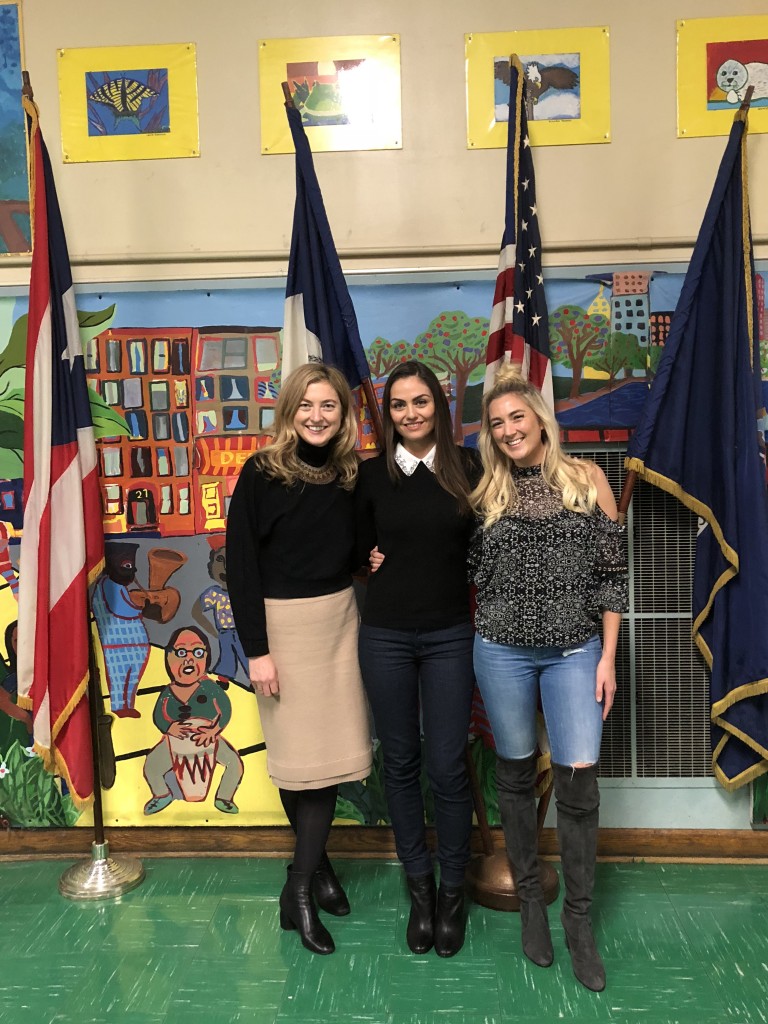 On December 12, I got to visit PS 171 in East Harlem to talk to elementary school girls about the importance of healthy eating, along with my friends Liana and Katzie. They were so sweet and full of energy, and it was funny to watch them fight over who got a copy of our books. (Who knew they'd actually want them!) Luckily they are now in the library and classroom of the school, so everyone gets a chance to read them!  We brought them some healthy snacks – green juice, date rolls and coconut-sugar sweetened dark chocolate, and they all disappeared really fast.
Sakara Holiday Party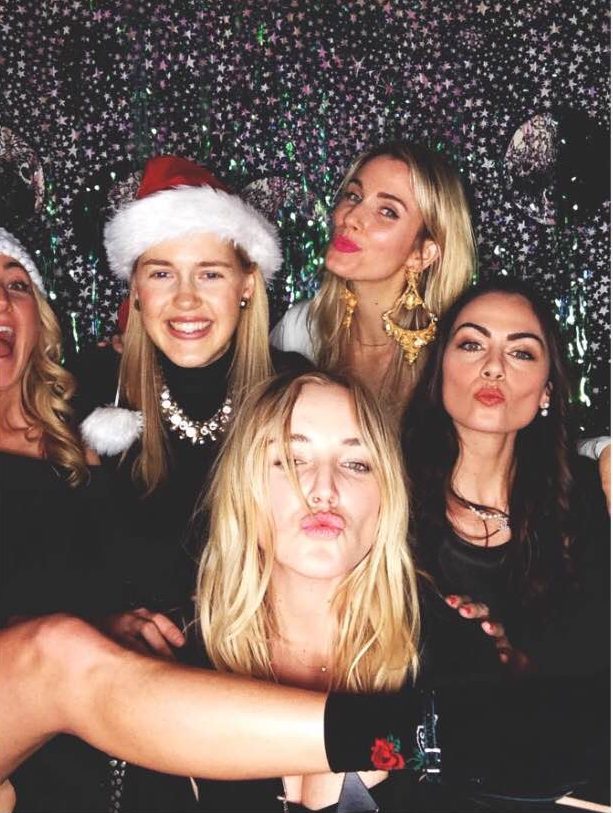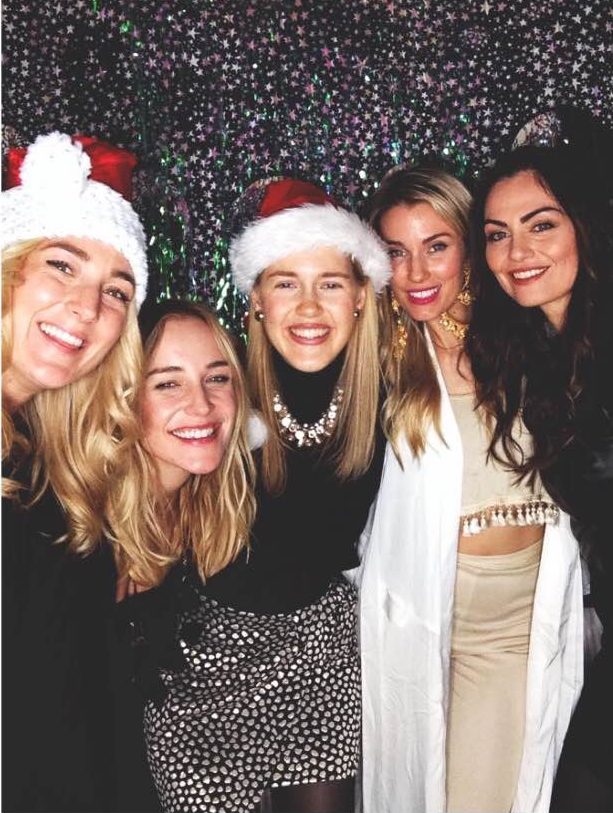 I love everything about Sakara, an organic, plant-based meal delivery service, and their annual holiday party never disappoints. Founders Whitney + Danielle are absolute dolls, and I am so inspired by what they created! (PS Danielle is a Health Coach, she also attended IIN.) They started Sakara around the same time I started health coaching (5 years ago!), so it has been so cool to watch them grow. They went from delivering the meals themselves around NYC by bicycle, to now delivering nationwide! If you're strapped for time and would rather someone else do all the meal prep and cooking for you, check out my review. Ordering Sakara is the next best thing to having a healthy personal chef.
Wellness Warrior Pow Wow
After the Sakara party was dinner with Vani, aka Food Babe, Liana Werner Gray (Earth Diet), and Max of Living Maxwell  at ABC V. Everyone is working on so many cool projects to make the world a healthier place!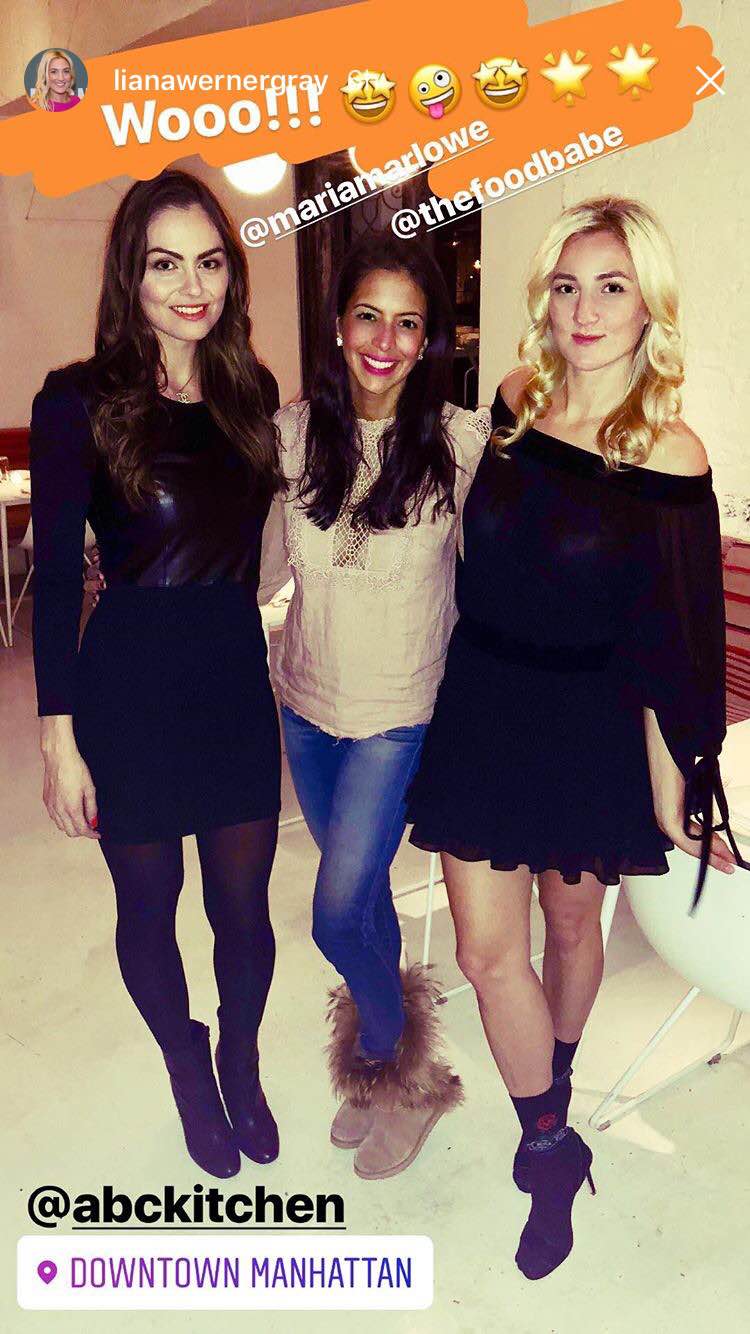 Real Food Grocery Guide Book Club
A book club in Long Island read The Real Food Grocery Guide for their monthly book, so I Skyped in to answer their questions in real time.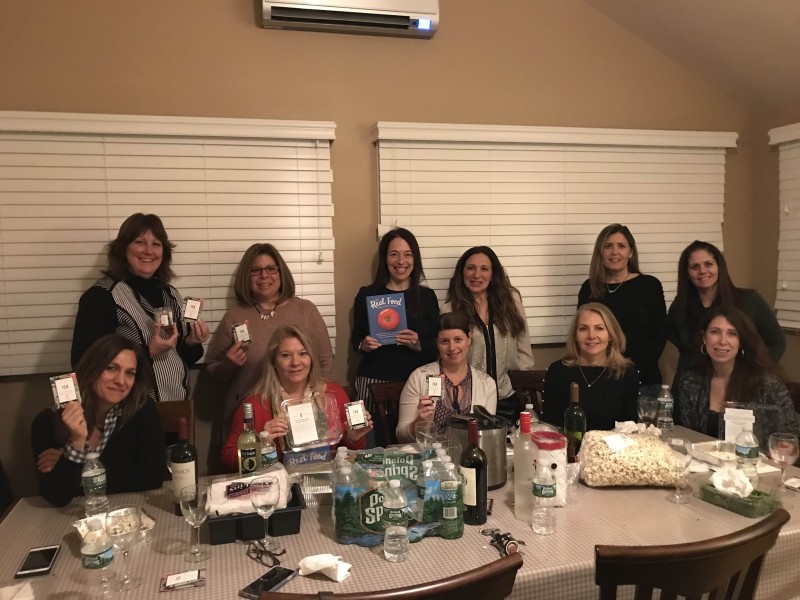 In the Media
Bookstr Interview – Host David Grasso asked me questions about The Real Food Grocery Guide.
Bold TV Interview – Clay Aiken and Carrie Sheffield interviewed me about my book and they decorated healthy holiday cookies on a BoldTV segment.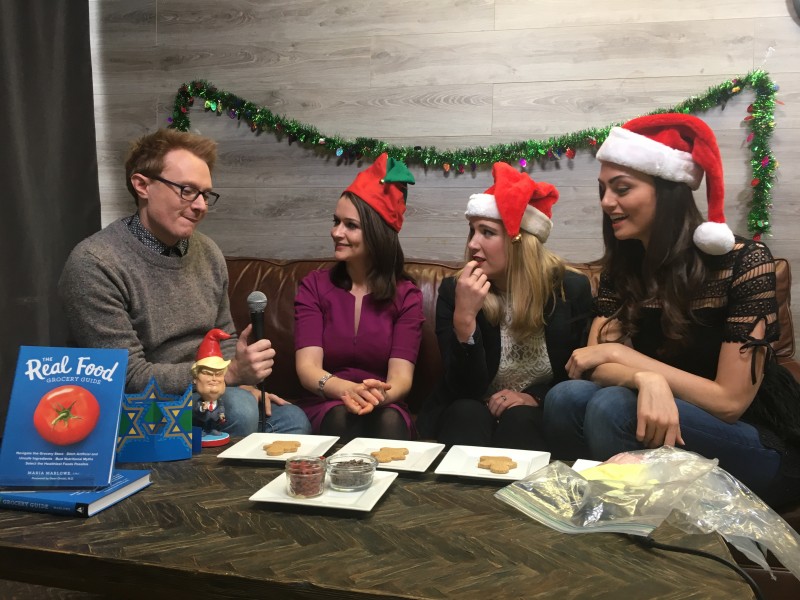 xoxo
Maria
Want To Become A Health Coach?
Thinking about becoming a Health Coach? Or, already a health coach and don't know where to start or ready to bring your business to the next level? Check out my intensive business bootcamp and mentorship program designed exclusively for Health Coaches. I teach you the exact strategies and steps I took to go from 0 clients, 0 followers, and 0 income to a thriving full-time health coaching business, tens of thousands of followers and a 6-figure income. Don't hesitate to drop me a question here.