Even if you eat a clean diet, your home environment can have toxins you're unaware of. Dr. Ann Shippy comes on the podcast to chat about everyday toxicity and how mold can wreak havoc on your health without you realizing it.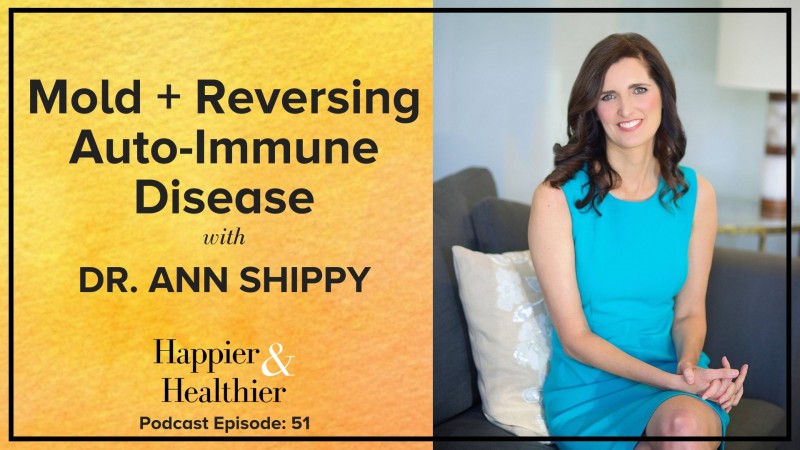 Meet Dr. Ann Shippy M.D.
Dr. Ann Shippy, M.D. is a functional medicine expert who use science, innovative testing, research and genetic information to determine and address the root causes of health issues – not simply treat the symptoms of illness.
With nearly two decades in practice, her goal is to contribute to and inspire a positive movement towards solving some of the more complex health challenges we face today – and to help create a world where everyone has the opportunity for wellness. She attended the University of Texas Medical School and has a thriving practice in Austin, Texas.
She is board certified in internal medicine and certified in functional medicine. Creating custom blueprints and real-world health solutions for those suffering from any combination of physical, environmental, genetic, and individualized health concerns, she insists on using science and personalized attention to treat the patient in totality—and not just bandage symptoms.
Listen to the Podcast
If you'd rather listen to the podcast later or on-the-go, the Happier & Healthier podcast is available on iTunes, Stitcher, Soundcloud, Spotify, or wherever you listen to podcasts. Don't forget to subscribe so you never miss an episode!
Connect
More from Dr. Ann Shippy
Website: www.annshippymd.com
Her book: Shippy Paleo Essentials
Instagram @AnnShippyMD
Facebook @AnnShippyMD
Subscribe
Like what you listened to? Subscribe to the podcast on iTunes so you never miss an episode.
Free 3-Day Sugar Detox Meal Plan
If you enjoy the podcast, leave a review on iTunes, email info (at) mariamarlowe.com a screenshot and we will send you a free 3-day sugar detox meal plan (Here is a post on how to leave an iTunes Review – it only takes a minute or two!).
Join the Conversation
Come share your thoughts on this episode and connect with me on Instagram @mariamarlowe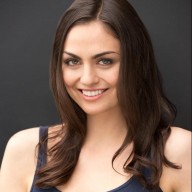 Maria Marlowe
Maria Marlowe is a holistic nutritionist and wellness coach who uses real food to help her clients improve their health, weight, and skin. She offers meal plans, ongoing group workshops both in NYC and online, and writes healthy and delicious recipes for her popular blog. She is also the author of The Real Food Grocery Guide, the most practical guide to selecting the healthiest foods, without going broke. Praised by Dr. Oz and InStyle magazine, it was a #1 new release on Amazon.