Is illness optional? Momo Vuyisich, PhD, Chief Scientific Officer at Viome with over 25 years of R&D experience, believes it is. Tune into this fascinating interview to learn how understanding your microbiome, then tailoring your diet to improve it, could prevent and even reverse illness.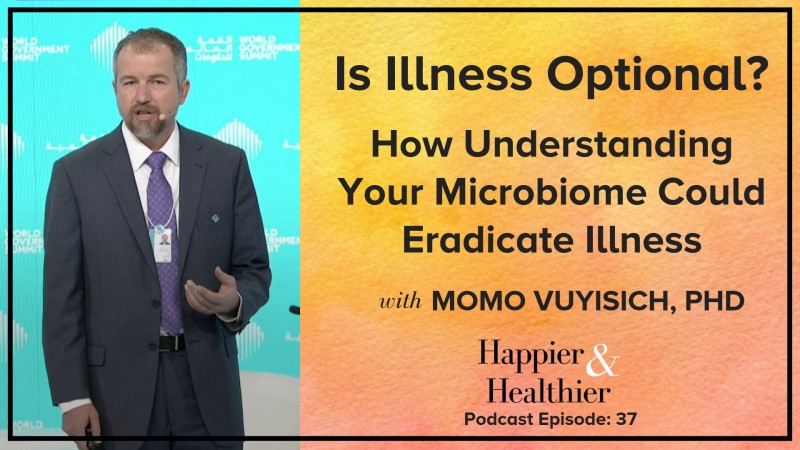 Listen on Your Favorite Podcast App
Listen to the podcast on iTunes, Stitcher, Soundcloud, Spotify, or wherever you listen to podcasts, and don't forget to subscribe so you never miss an episode!
No iTunes? No problem! Listen to the episode here by clicking the pink play button below.
If you enjoy it, leave a review on that platform, email info@mariamarlowe.com a screenshot and we will send you a free 3-day sugar detox meal plan (Here is a post on how to leave an iTunes Review – it only takes a minute or two!).
Meet Momo Vuyisich, PhD
Momo Vuyisich is a founder and Chief Science Officer of Viome. He is also an Adjunct Professor at the University of New Mexico and New Mexico Tech. Besides providing scientific leadership at Viome, Momo focuses on product development, clinical accreditation, and clinical research.
Before co-founding Viome in 2016, Momo spent 12 years at Los Alamos National Laboratory, where he was the leader of the Applied Genomics team. His research focused on applying modern genomics to the areas of gut microbiomes, host-pathogen and microbial inter-species interactions, pathogen detection, cancer biology, toxicology, infectious diseases, antibiotic resistance, forensics, etc. He also helped set up several genome centers in Africa and Asia.
Momo received his PhD in Biochemistry from the University of Utah, and BS in Microbiology from the University of Texas at El Paso.
Episode Highlights
How Momo reversed his rheumatoid arthritis by changing his diet

What your poo is telling you (and why you definitely want to examine it)

How to accurately figure out your food sensitivities – without the need for a blood test

What is microbiome testing and how does it work?

Why diet is the best preventer (and reverser) of illness
Test Your Microbiome
Viome is a clinically accredited microbiome test, and is a test your doctor could order (or you can order yourself). It's the most comprehensive test and looks for all microorganisms in the gut, unlike other tests that screen for certain organisms…so you'll get the widest snapshot of whats going on in your gut- including bacteria, viruses, and parasites.
Even though the Viome test kit is already half the price of some other popular doctor-ordered stool test kits, Viome is offering my listeners a discount on their microbiome test kit.
Use the special code "Marlowe" for $100 off your order.
Head to: www.viome.com/marlowe for $100 off your Viome test kit order.
Subscribe
Like what you listened to? Subscribe to the podcast on iTunes so you never miss an episode.
Free Meal Plan
If you enjoy the podcast, leave a review on iTunes, email info (at) mariamarlowe.com a screenshot and we will send you a free 3-day sugar detox meal plan (Here is a post on how to leave an iTunes Review – it only takes a minute or two!).
Join the Conversation
Come share your thoughts on this episode and connect with me on Instagram @mariamarlowe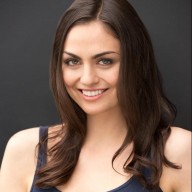 Maria Marlowe
Maria Marlowe is a holistic nutritionist and wellness coach who uses real food to help her clients improve their health, weight, and skin. She offers meal plans, ongoing group workshops both in NYC and online, and writes healthy and delicious recipes for her popular blog. She is also the author of The Real Food Grocery Guide, the most practical guide to selecting the healthiest foods, without going broke. Praised by Dr. Oz and InStyle magazine, it was a #1 new release on Amazon.