I'm excited to introduce you to my new company, Kuma, and my new product, Glow Biome, a gut + skin probiotic. I can't wait for you to try it.
After several years of research and development with a team of scientists, scouring the country for the best NSF-certified contract manufacturer, and being meticulous about the formulation and testing, I'm confident this product will be a game changer. (It's taken a lot of time and effort, hence why I've been quiet on here and the podcast for a while!)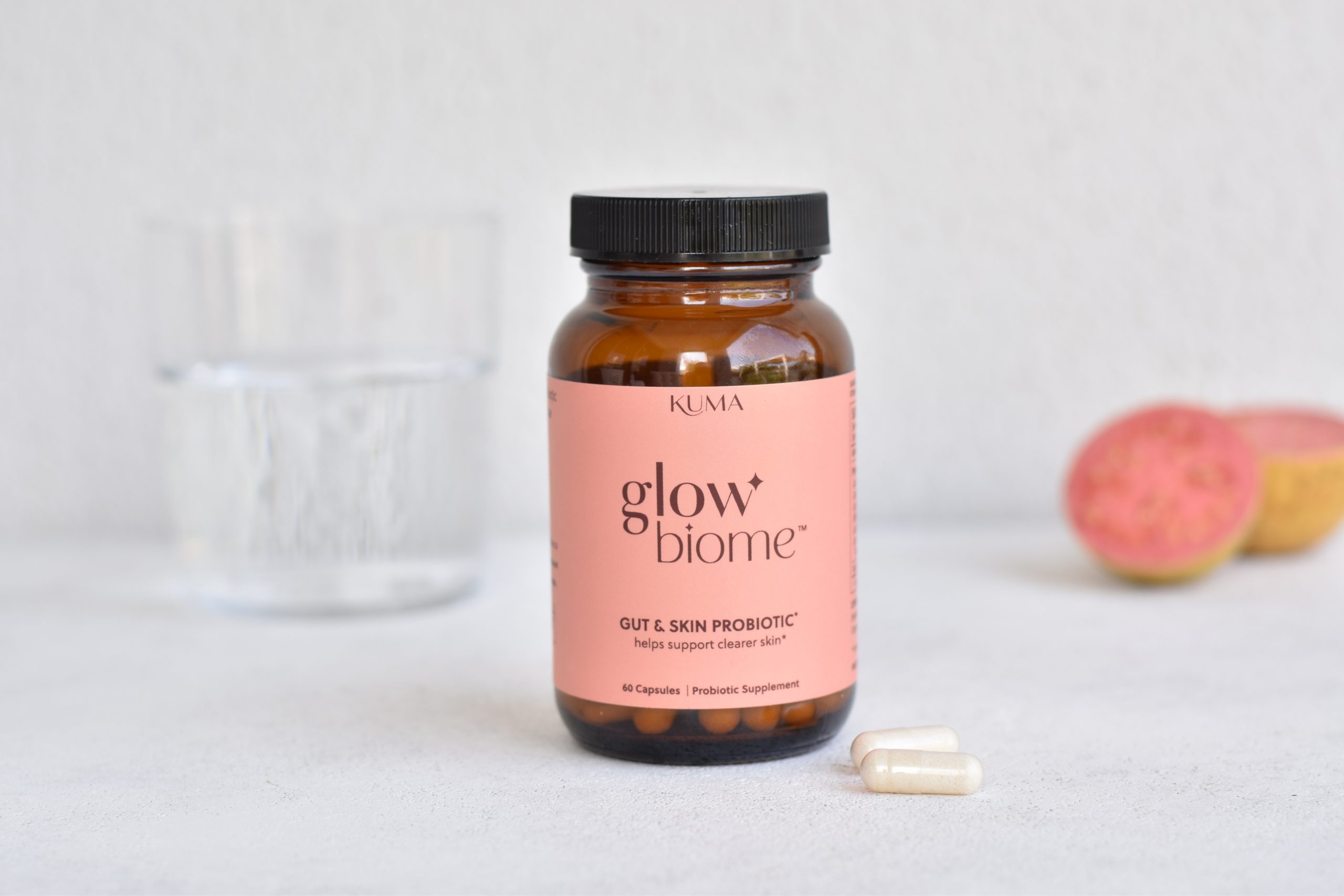 What is Glow Biome?
Glow Biome is an advanced probiotic designed to support gut health and clearer, healthier skin from within.*
It contains 15 billion CFU of 6 clinically-validated strains that target the gut-skin axis, plus, prebiotic fiber to help the probiotics flourish. It's delivered in a vegetarian delayed-release capsule to help the probiotics bypass your stomach acid and reach your intestinal tract alive (where they are needed most).*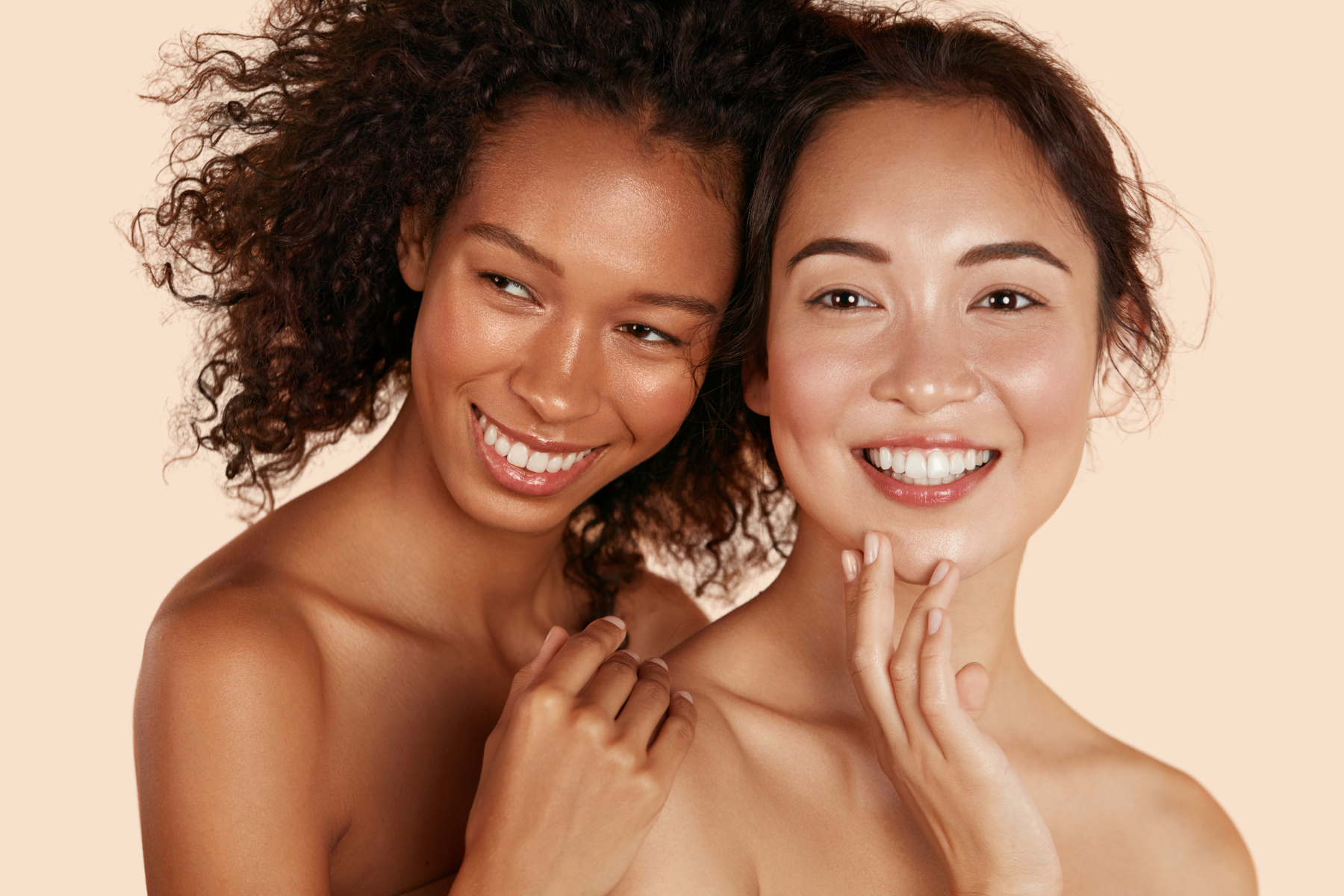 Who is it For?
We designed Glow Biome specifically for adults with skin troubles like breakouts or occasional bloat/digestive issues. It's suitable for anyone who wants to support their gut, gut barrier, and skin health.*
Of course, as with all supplements, if you're pregnant, lactating, or have any health conditions, consult your healthcare provider before use.
Why I created Glow Biome
View this post on Instagram
I created Glow Biome to not only provide a high-quality and effective probiotic that addresses skin and gut health, but more importantly, to change the conversation on skincare. Skincare is WAY MORE THAN TOPICAL. In fact, I'd argue, that the most effective skincare is truly what you put inside your body – food, probiotics, and even your thoughts.
Even if you haven't heard about the gut-brain-skin axis by now, you've definitely experienced it in action. This term refers to the two way communication between all of these organs. In simple terms – what happens with one affects the others. For example, if you've ever blushed when you were embarrassed, or got goose-bumps when you were scared, this is an example of your brain (or a thought) influencing your skin. If you've ever gotten hives or a breakout after eating a certain food, you've witnessed how your gut influences your skin.
At Kuma, our mission is to stay at the forefront of research on the gut-brain-skin axis to deliver products and education that will help you glow from within. Because the gut microbiome plays such a pivotal role in the health of your skin, we started with a probiotic. It is the perfect companion to The Clear Skin Plan – which will help you develop food and lifestyle habits that support your clearest, healthiest skin.
When will Glow Biome be Available?
Glow Biome is currently available for pre-order, and our US warehouse will begin shipping within the US by mid-November 2022. We expect to open international shipping, about a month later. We are also working on a Middle East Warehouse in Dubai, which is expected to open in December.
Where can you Order Glow Biome?
You can order Glow Biome here. When you pre-order before November 14th you'll save $10 and get free shipping in the US.
*These statements have not been evaluated by the Food and Drug Administration. This product is not intended to diagnose, treat, cure, or prevent any disease.