Farmers Markets: The Why, Where, & How to Shop Them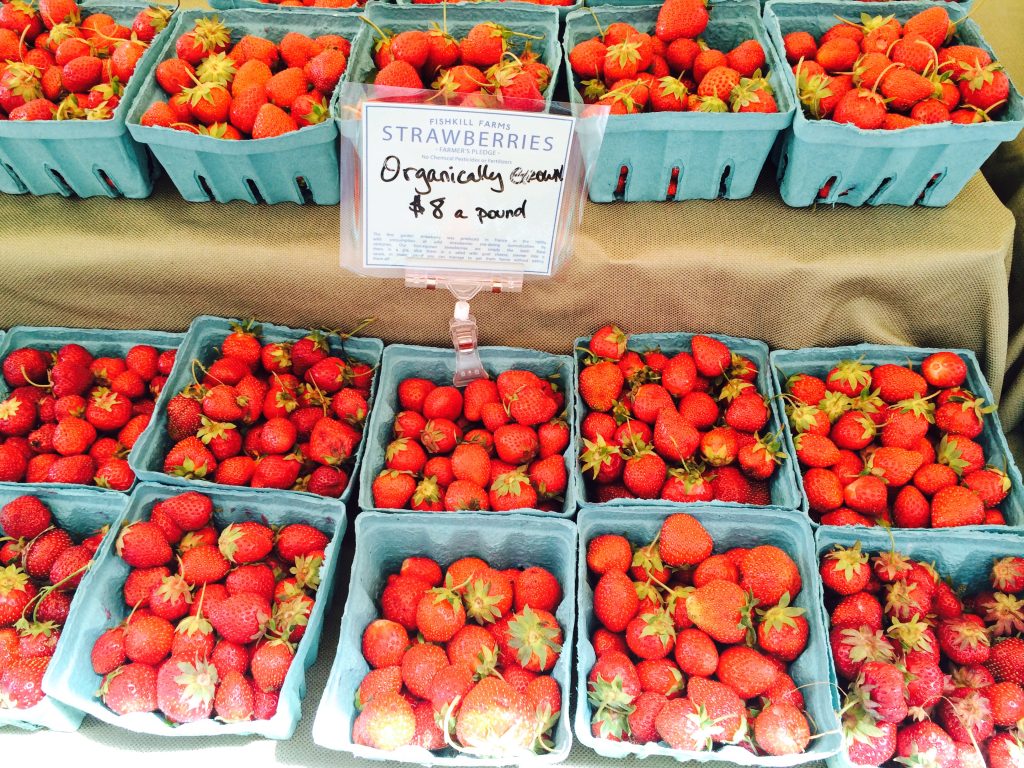 I don't know about you, but I didn't grow up going to Farmer's Markets. I hardly knew what a vegetable was until I was 18, and it was still a few years after that I realized beans don't naturally come in a can.
So, getting used to shopping Farmer's Markets took a little adjusting, but it is now absolutely one of my favorite activities. I love the Union Square Greenmarket early on a Saturday morning before most people are awake, and always make it a point to stop at a few farm stands when I head out east to the Hamptons. Coconut Grove in Miami is another favorite, and I am heading to California next week partly for business, partly for pleasure, and partly because I am dying for farm fresh figs and cherries, and hoping that persimmons come into season early while I'm there.
Why to Shop Farmer's Market
1. Taste: There is seriously no comparison in taste between farmer's market produce and grocery store produce. I mean, just look at this strawberry!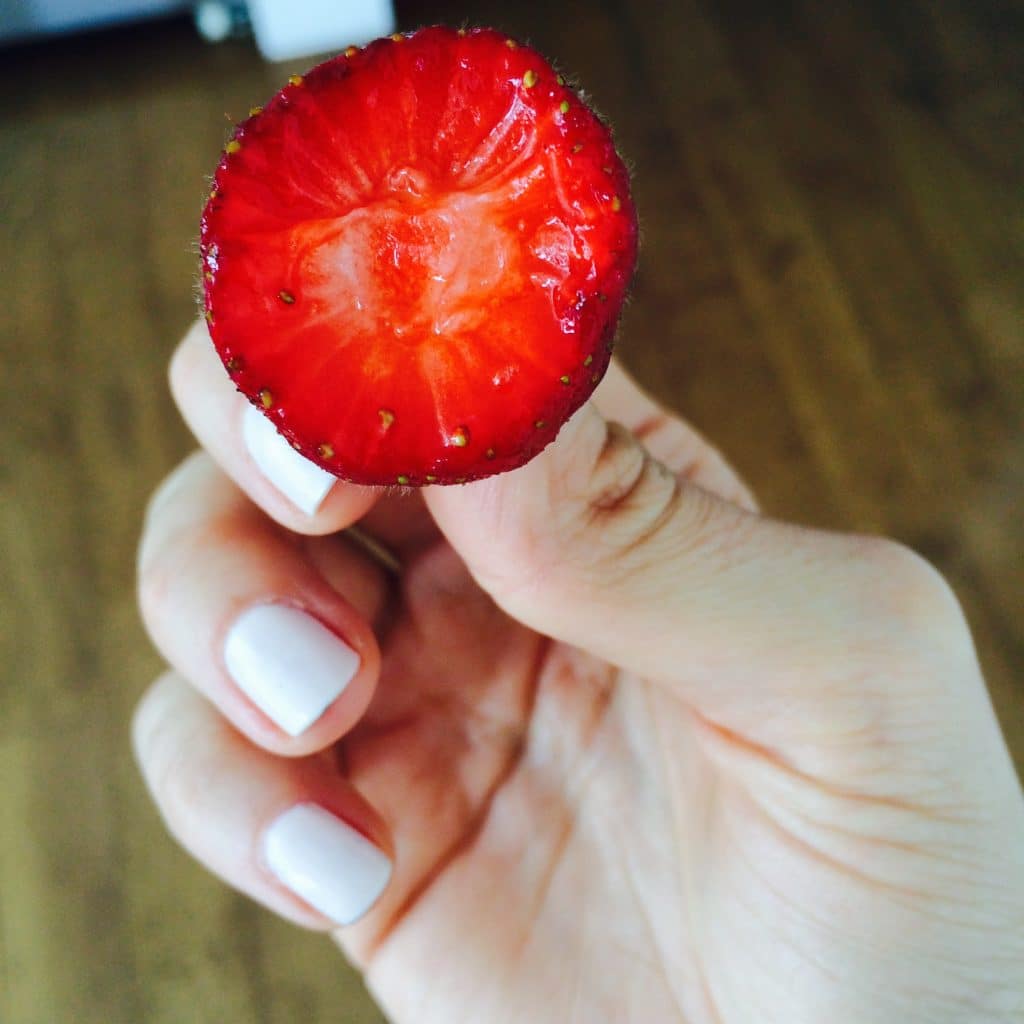 Have you ever seen anything this juicy ruby red? Grocery store strawberries are typically white in side, which means not only are they not as delicious, they are not as nutritious either. Hello, antioxidants!
2. Nutrition: Farmer's market produce is typically either picked the morning of or night before the market. That means it is picked at its peak ripeness, which is also when it tastes the best and contains the most nutrients. Grocery store produce is often picked weeks before it is is ripe and will sit on trucks, in warehouses, and on grocery store shelves for days or weeks before it makes it to your home. Nutrients typically start declining after food is picked.
3. Seasonal: Since Farmer's Markets only sell goods from local farms, typically within a 100 mile radius or so, you'll only be offered foods that are in season at the time. While the modern grocery store gives us access to any food at any time (think watermelon in NY in December), there are benefits to eating seasonally. Food is information for our body. A juicy melon will cool our body down, perfect for a hot summer day, while a hearty beet, which is typically cooked, will warm our body up on a cold winter day. Eating seasonally keeps your body in sync with nature.
What do they Sell at Farmer's Markets?
While it will vary from market to market, decent markets will sell a variety of fresh, local, seasonal produce, as well as dairy, eggs, meat, and even fish. Sometimes you'll also find local baked goods.
Is Everything Organic?
You will likely find a lot of organic produce at markets, but don't be thrown off if they don't carry the USDA organic seal. Becoming certified organic is a lengthy and expensive process, so there are certain farms that raise crops according to organic standards but haven't shelled out for the certification. Just ask. Farmer's will tell you if they spray their crops or not.
How to Find a Farmer's Market Near You
No matter where you live, you can usually find a Farmer's Market within a decent distance. You can find them here:
Anywhere in US: http://www.localharvest.org/farmers-markets/
In NYC: http://www.grownyc.org/greenmarket/ourmarkets
Or heck, just google it!
How to Shop a Farmer's Market
1. Ask for a Taste: Farmer's will not only let you, they encourage you to try their goods!
2. Circle all the Stands first: Don't buy anything until you've had a chance to check out all the farmer's in the market to see who has got what. Many farmers will have similar goods, but I bet you they will taste different, and they are often priced differently, too! Sometimes the taste and quality is enough to justify slightly higher prices, and sometimes you'll find the best tasting goods are the cheapest, too.
3. Bring Cash: While some farmers now accept credit card, they are few and far between, so make sure to stop at the ATM before you get there. Oh, and don't take out too much or I bet you'll end up spending it all. 🙂