On this week's episode Kelly Brogan, MD, discusses holistic psychiatry. We will go over important topics such as why this psychiatrist stopped writing prescriptions 9 years ago, how childhood trauma influences mental and overall health and why a chemical imbalance isn't to blame for depression.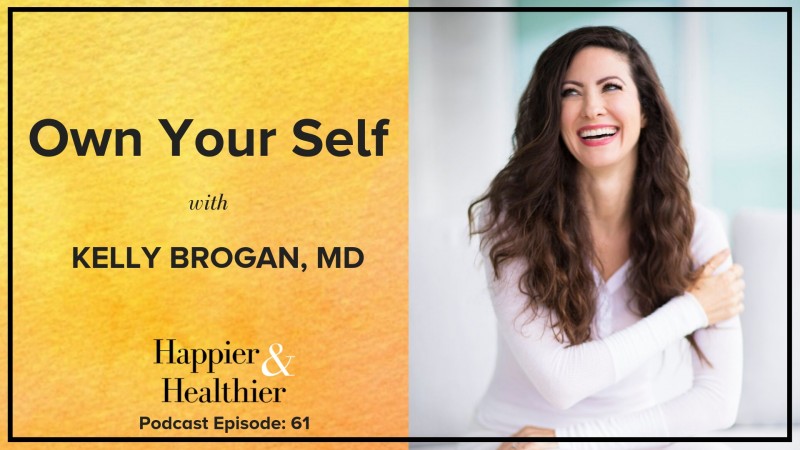 Meet Kelly Brogan
Kelly Brogan, M.D., is a holistic health psychiatrist, author of the New York Times bestselling book, A Mind of Your Own, and the children's book, A Time for Rain, and co-editor of the landmark textbook, Integrative Therapies for Depression. She completed her psychiatric training and fellowship at NYU Medical Center after graduating from Cornell University Medical College and has a B.S. from M.I.T. in Systems Neuroscience. She is board-certified in psychiatry, psychosomatic medicine, and integrative holistic medicine and is specialized in a root-cause resolution approach to psychiatric syndromes and symptoms. She is a certified KRI Kundalini Yoga teacher and a mother of two.
Listen on Your Favorite Podcast App
Listen to the podcast on iTunes, Stitcher, Soundcloud, Spotify, or wherever you listen to podcasts, and don't forget to subscribe so you never miss an episode!
No iTunes? No problem! Listen to the episode here by clicking the pink play button below.
If you enjoy it, leave a review on that platform, email info@mariamarlowe.com a screenshot and we will send you a free 3-day sugar detox meal plan (Here is a post on how to leave an iTunes Review – it only takes a minute or two!).