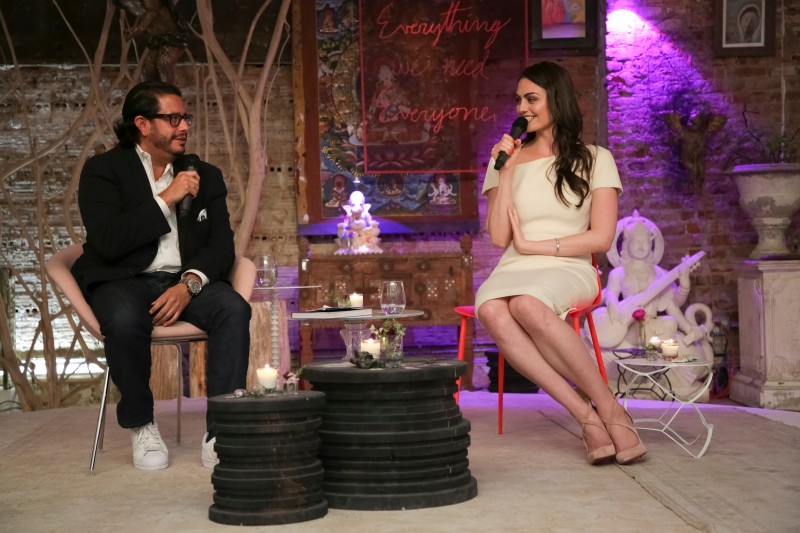 Maria is available for public speaking engagements and healthy cooking demos.
Through a mix of humor and science, Maria inspires and motivates audiences to take control of their health by making more conscious choices about what they eat. She believes food is our medicine, and that when we upgrade our diet, we have the power to upgrade our life. Through practical, actionable advice, healthy living becomes simpler and more attainable for your audience.
Who Can Benefit from a Nutrition Speaker
A business that wants more productive employees who get sick less often.
A fitness studio that wants to offer a fun event as a perk for their clients.
A health and wellness conference or event, that wants a fresh, dynamic speaker to motivate their audience.
A women's conference or event, that wants to leave its participants re-energized and committed to better eating habits.
A food or cooking conference or event, where Maria can demonstrate a recipe and explain why you are what you eat.
A doctor wishing to stage an event or cooking demo on healthy foods and healthy habits, or eating for a specific condition.
A school looking to enrich their curriculum with an engaging presentation on healthy foods, establishing healthy habits, or body confidence.
Topics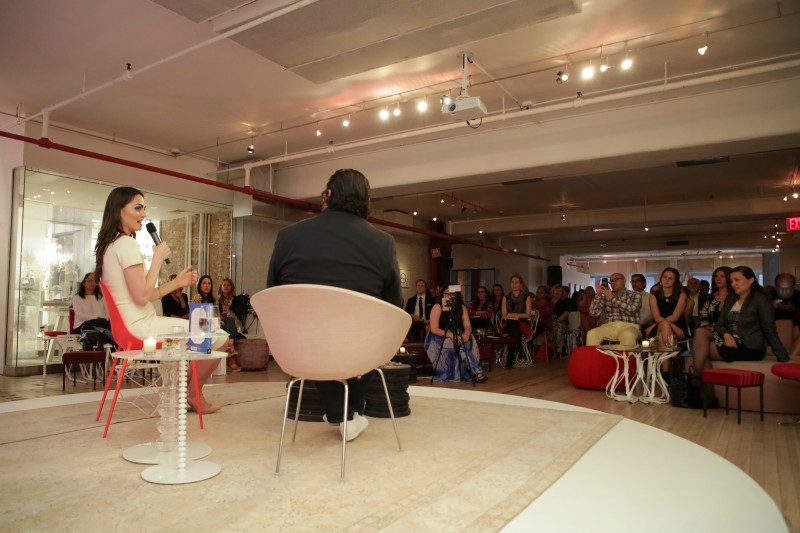 Nutrition and Wellness Speaking Topics
Maria is happy to tailor a talk to your event or audience needs. Here are some of her most popular talks.
Excuses Be Gone! How to create healthy habits that stick
The Real Food Prescription Learn how to interpret your body's warning signs and use food as medicine to drastically improve your health
Clear Skin Food Rx Clear, acne-free skin starts in the kitchen; Learn why food and lifestyle changed are more effective than any topical treatment for healing acne
Cooking Demo Topics
Cooking for Beauty Learn recipes that will help you achieve clearer, ageless skin from the inside.
Batch Cook Like A Boss You can eat healthy, despite a hectic schedule. Learn how to plan your meals for the week, ensure your nutrient needs are met, and build colorful bowls that will save you time in the kitchen and nourish your bod all week long.
Eating for X A cooking demo tailored around improving a specific concern, such as mental health, headaches, cancer prevention, etc.
Previous Clients Who Have Booked Maria as a Nutrition Speaker:
Massachusetts Conference for Women
WellBe
Physiqe 57 Dubai
Physique57 New York
The Metrowest Conference for Women
The Seed Festival (Cooking Demo)
Williams Sonoma
Net-a-porter.com
NYU
Columbia University
& more.
Book Maria As Your Nutrition Speaker
Maria will tailor her presentation to meet your audience's needs. For further information or to schedule a talk, please use the contact form to tell us about your event and audience. We will get back to you with availability and fees, and to set up a time to discuss your event.