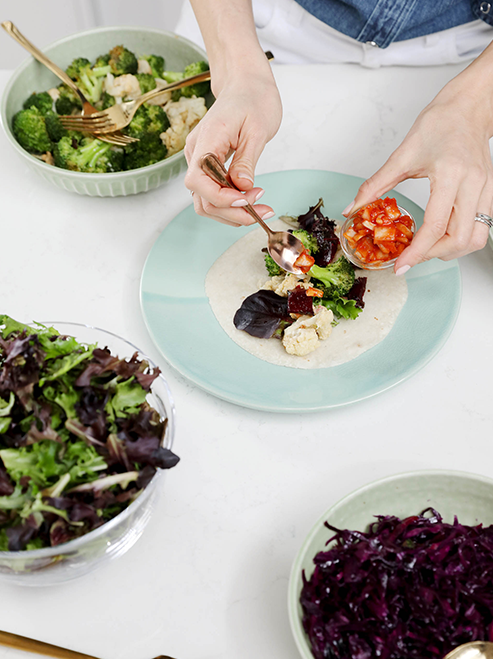 What's for Dinner?
Solved
A four-week Paleo or Vegan Meal Plan
featuring weekly grocery lists
& delicious, quick, healthy recipes.
Choose either a paleo or vegan 4-week meal plan, for just $28.
28-days of plant-based
or paleo meals planned
for you
Features quick, healthy, & delicious plant-based paleo (pegan) recipes
Most meals ready in 25-min or less!
Make meals as you go or follow quick meal prep instructions
Designed for one, can easily adapt for a couple or family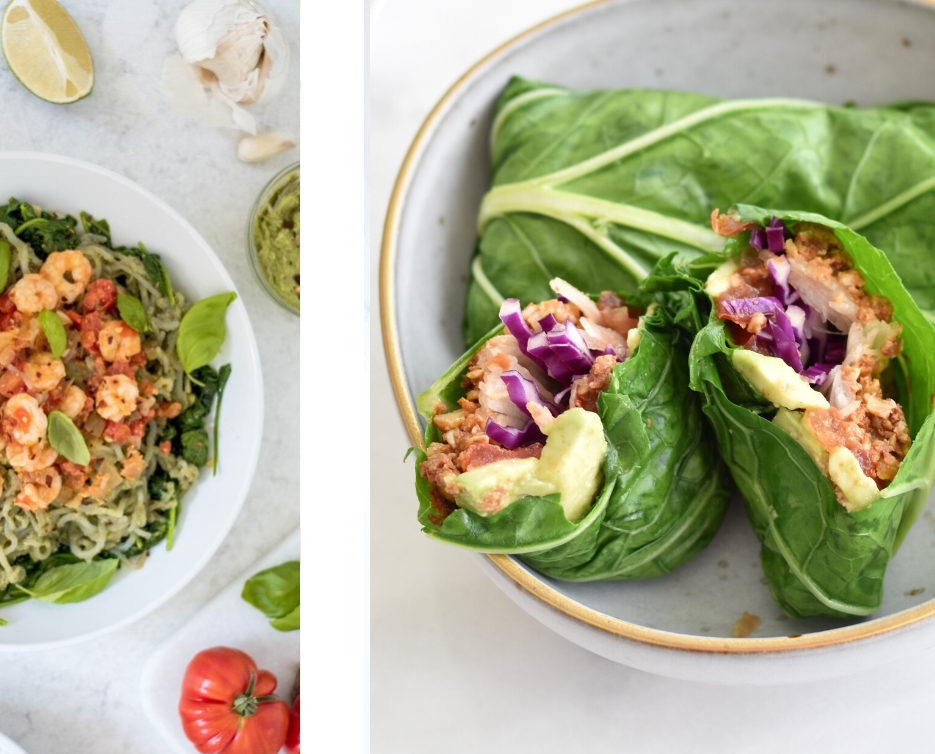 Flavorful crave-able
meals that heal
Most ready in
25 min or less
All recipes are free of dairy, gluten, and refined sugar. The Paleo plan is also free of grains and legumes. All are absolutely DELICIOUS!

Never worry about what to eat...it's planned for you
Order Groceries
Order everything you need online, or print the list and shop at your local grocer or farmer's market.
Meal Prep on Sunday
(optional)
Each week has meal prep instructions for Sunday (which takes less than 30 minutes), so that a few of your meals during the week are pre-made or prepped. All dinners are ready in less than 25 minutes, and make enough for lunch the following day, to minimize your time in the kitchen and keep everything fresh.
Impress Yourself
with your Newfound
Commitment to
Healthy Eating
With done for you shopping lists, step-by-step meal prep instructions, and a months worth of planned meals, healthy cooking and eating has never been easier. Enjoy flavorful, crave-able meals that heal™ for breakfast, lunch, and dinner, every day! (Psst. There's healthy desserts, too!)
Just $1/day for a month's worth of meals, planned for you!
BONUS – Beverage,
Snack & Dessert Ideas
Learn my top picks for healthy beverages, healthy snacks (that you can buy at the store), and healthy desserts (that you can make or buy). Includes recipes for the 5 healthy dessert recipes that helped me quit sugar, for good.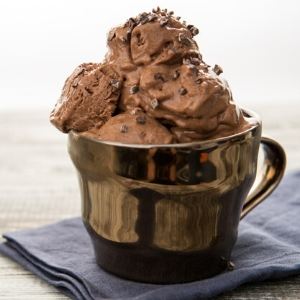 Testimonials
"I love this Paleo Meal Plan from Healthy by Marlowe. My stomach is flat, I never feel hungry, and it's saving me a ton of money on my typical food bill! The recipes are absolutely delicious and I love that I'm not throwing away extra food (or money) each week."
Testimonials
"This paleo meal plan makes everything so easy. I love the weekly batch cooking plan and shopping list- both have really saved me a ton of time. I am no longer scared of cooking, and I see an improvement in my metabolism and my digestion. My stomach is flatter, I'm thinking clearer, and overall I just feel better!"
Meals keep you nourished & satisfied throughout the day
Start to crave healthy food

What's for Dinner?
Solved