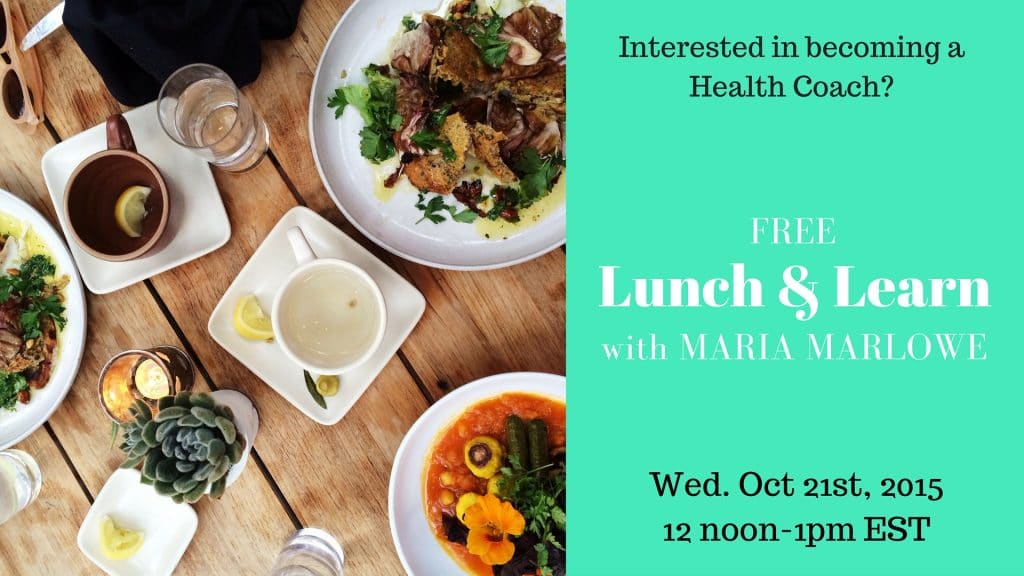 Thanks for watching my interview on Yahoo Finance!
If you're interested in a career in holistic nutrition or becoming a Health Coach, I invite you to join me for this free webinar, where I can answer all of your questions.
Typically after an interview, my email inbox gets flooded with questions about becoming a Health Coach, so in order to give each of you the fullest, best response, I decided to host this free webinar! (If you do send me an email, please be patient for the response!)
I will explain:
what it's like to have a successful career as a Health Coach
how to become a Health Coach
the earning potential of a Health Coach
the career possibilities of a Health Coach
I'll also answer any questions you have AND share details on opportunities to work/train with me if you do decide to become a health coach.
Date: Wednesday October 21st
Time: 12:00-1:00pm EST
Once you sign up below, a link with webinar login details will be sent.
Be sure to mark the date and time in your calendar now!