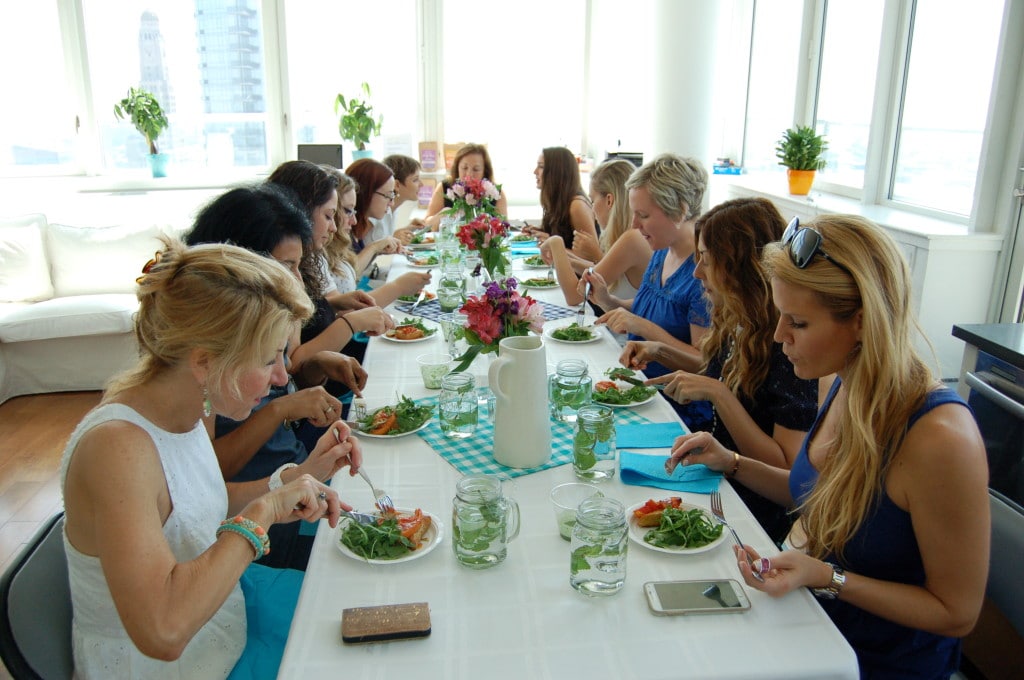 The Superfood Supper Club is Maria's monthly dinner party series set in a gorgeous, sun-drenched penthouse in Brooklyn, overlooking the river. Up to 14 guests are invited to dine on a 3-or 4-course menu that redefines health food. Organic, seasonal, and plant-based, the flavorful and satisfying menu is meant to inspire party goers to get excited about moving veggies from side dish to main dish.
Dairy-Free, Gluten-Free, Refined Sugar-Free, Plant-based
Upcoming Dinners
Make sure you're on Maria's email list (enter your name and email in the green bar above the photo above) to get invites to upcoming events!
Past Events
February 2015
Thursday February 12
Avocado & Yuzu Seared Brown Rice Cakes
Seared brown rice cake infused with Japanese yuzu (a citrus) and topped with avocado.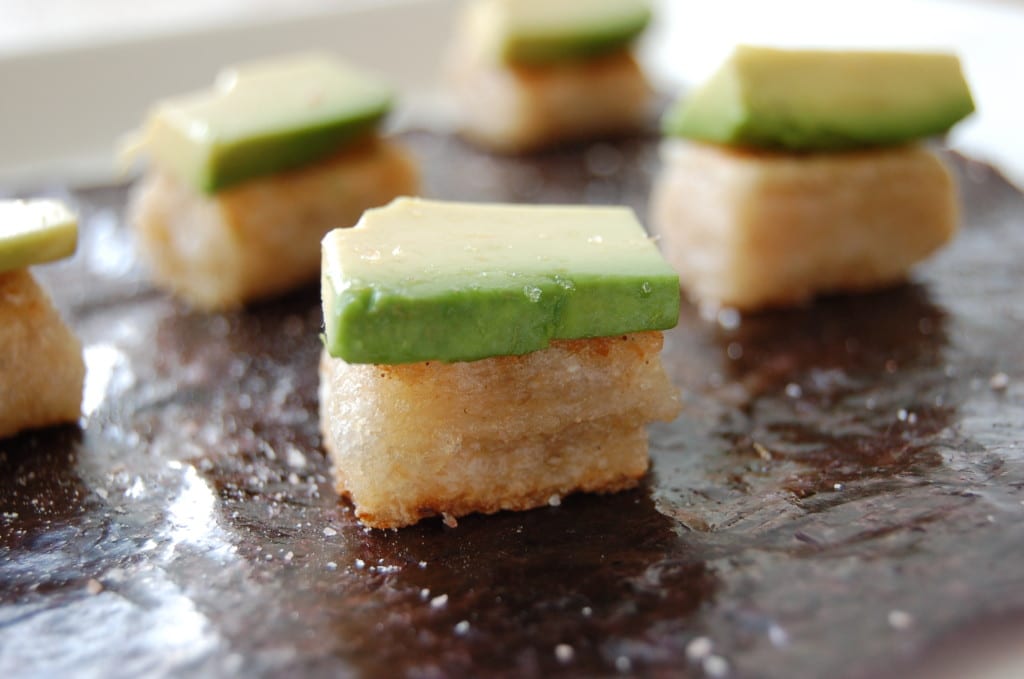 Tuscan Kale and Cannellini Bean Soup
Creamy vegetarian broth bursting with flavor and antioxidants. Ribbons of kale and cubes of sweet potato make this a seriously satisfying soup.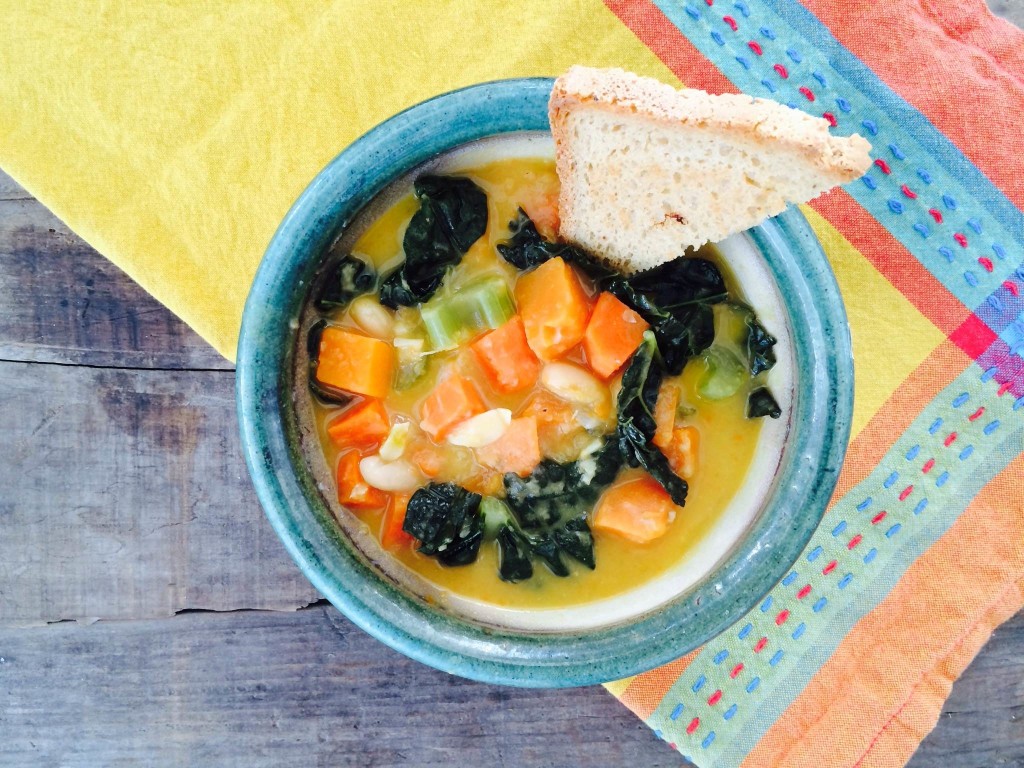 Triple Green Risotto: Basil Pesto, Broccoli, & Peas
A creamy risotto drenched in fragrant basil pesto, topped with broccoli and peas.
Blueberry (not so) Cheesecake
Dairy free. Your tastebuds won't believe this decadent, creamy cake is made solely from fruit and nuts. Topped with blueberry chia jam.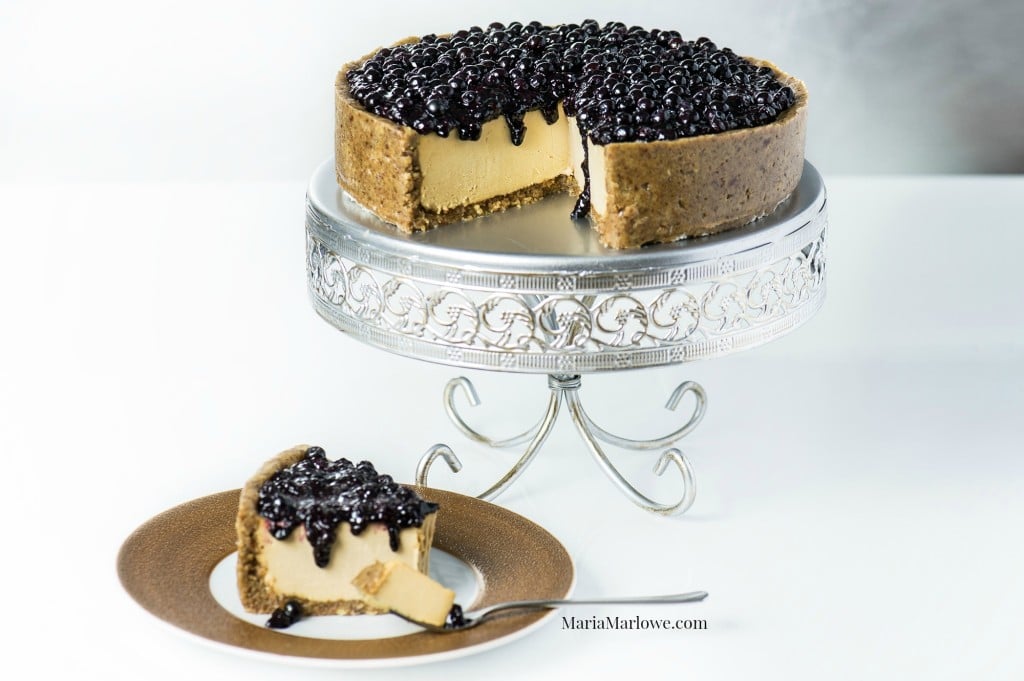 Meal is completely plant-based, gluten-free, dairy-free, and refined sugar-free.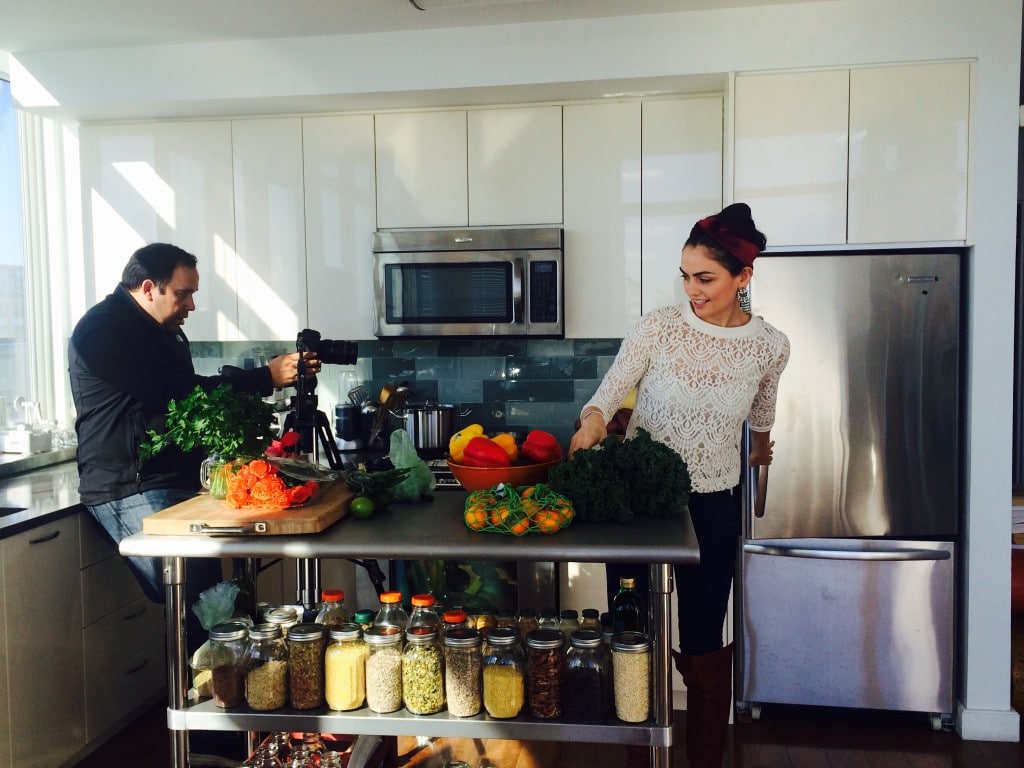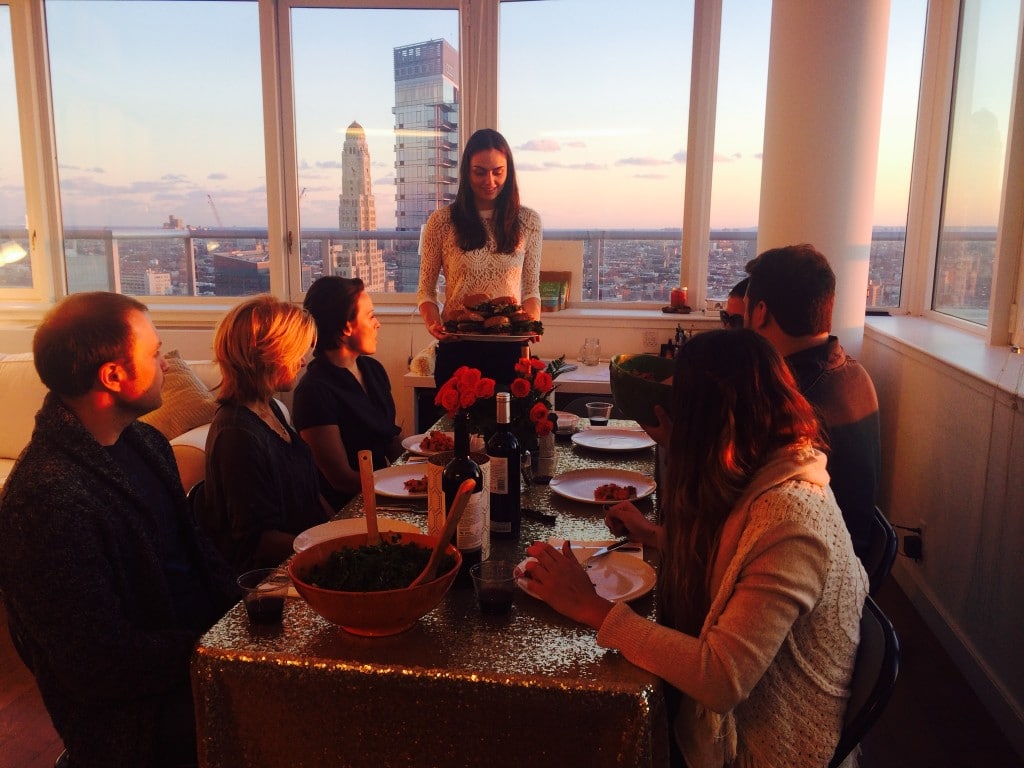 December 2014
Happy Gut Dinner with Dr. Vincent Pedre to celebrate the launch of his new book, Happy Gut.
September 2014
Sunset Seasonal Mexican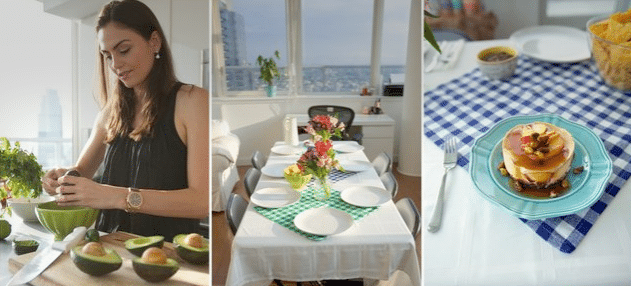 Fresh Guacamole with Organic Tortilla Chips
Sweet Potato, Kale & Caramelized Onion Quesadilla with Cashew Sour Cream and Pumpkin Seed Salsa
Basmati Rice drenched in Creamy Coconut Milk and Fresh Herbs
Cumin-Scented Black Beans with Farmer's Market Mushrooms
Nectarine Cream Cake with Candied Maple Pistachios
October 2014
Italian – Maria Style
Thin Crust Pizza topped with roasted Brussels Sprouts, Caramelized Onions, & Purple Potatoes
Tuscan Kale & Cannellini Bean Soup
Brown Rice Pasta drenched in Cashew Basil Pesto
(Not so) Classic Cheesecake