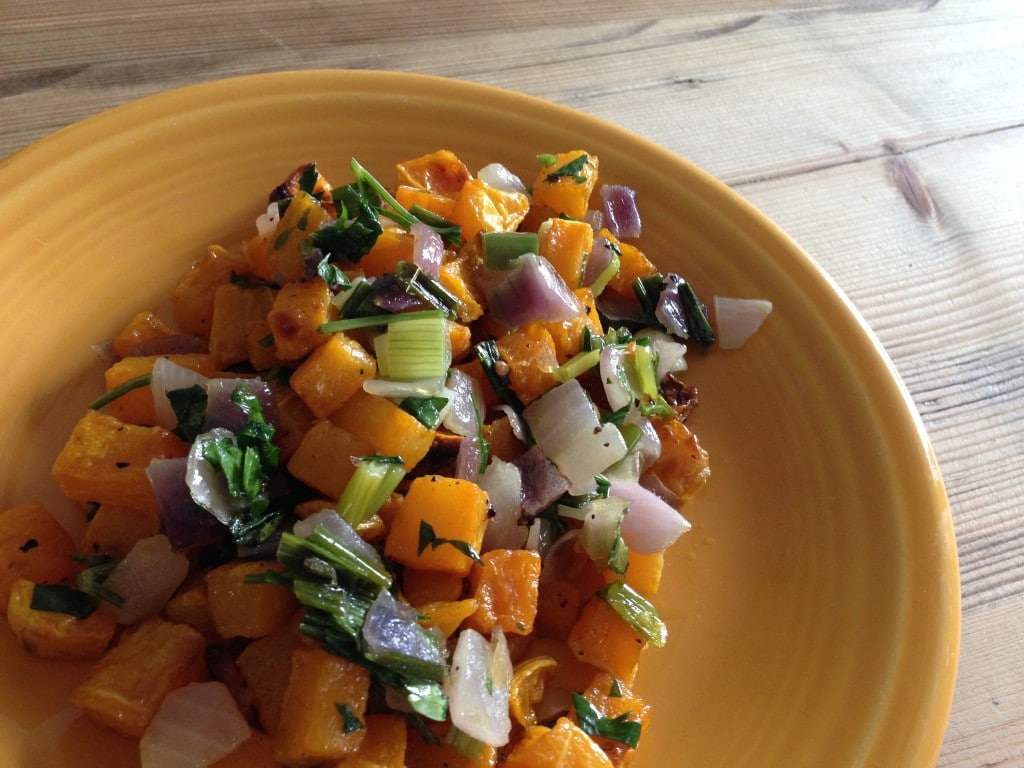 No brunch is complete without a side of hash browns. If you're looking for a healthier version of fried potatoes, that is full of flavor and is the perfect complement to eggs, try this sweet potato mash.
1- Add the potatoes to a large pot of salted boiling water and simmer until tender, and can easily be pierced with a fork. Drain and dry completely with paper towels. Set aside to cool.

2- Meanwhile, heat 2 tablespoons of oil in a large skillet over medium-high heat. Add the red onions, bell peppers, green onions, and garlic, and saute until tender (not browned), about 5 minutes. Season with salt and pepper and remove to a bowl.

3- Add the remaining 2 tablespoons oil to the skillet, and then add the drained and dried sweet potatoes. Cook in a single layer, stirring occasionally, on medium heat until they are tender, about 6 minutes. They should get a tiny bit creamy and mashed potato like. (If you want actual hashbrowns that are more crisp, use an additional 2 tbs oil and, at this point, increase the heat to high and cook, without stirring, until the potatoes are golden and crisp, about 2 more minutes.) Sprinkle with the smoked paprika and gently stir in the onion mixture.

4-  Move mixture to serving bowl, and add in fresh parsley if desired. Serve, and enjoy!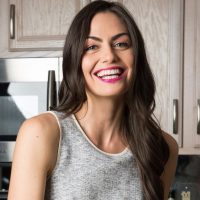 Maria Marlowe
Maria Marlowe is a holistic nutrition and wellness coach who uses real food to help her clients improve their health, weight, and skin. She offers a 28-day healthy eating meal plan that teaches you how to batch cook, as well as one to clear up acne. Her most popular program is EatSLIM, a 10-week online group glass that guides participants to develop healthy eating habits that stick – and lose weight, boost their metabolism, improve their digestion, and quit sugar.
She writes healthy and delicious plant-based recipes for her popular blog. She is also the author of the #1 New Release on Amazon, The Real Food Grocery Guide, the most practical guide to selecting the healthiest foods, without going broke, which has been praised by Dr. Oz and InStyle magazines. You can find her on instagram @mariamarlowe.