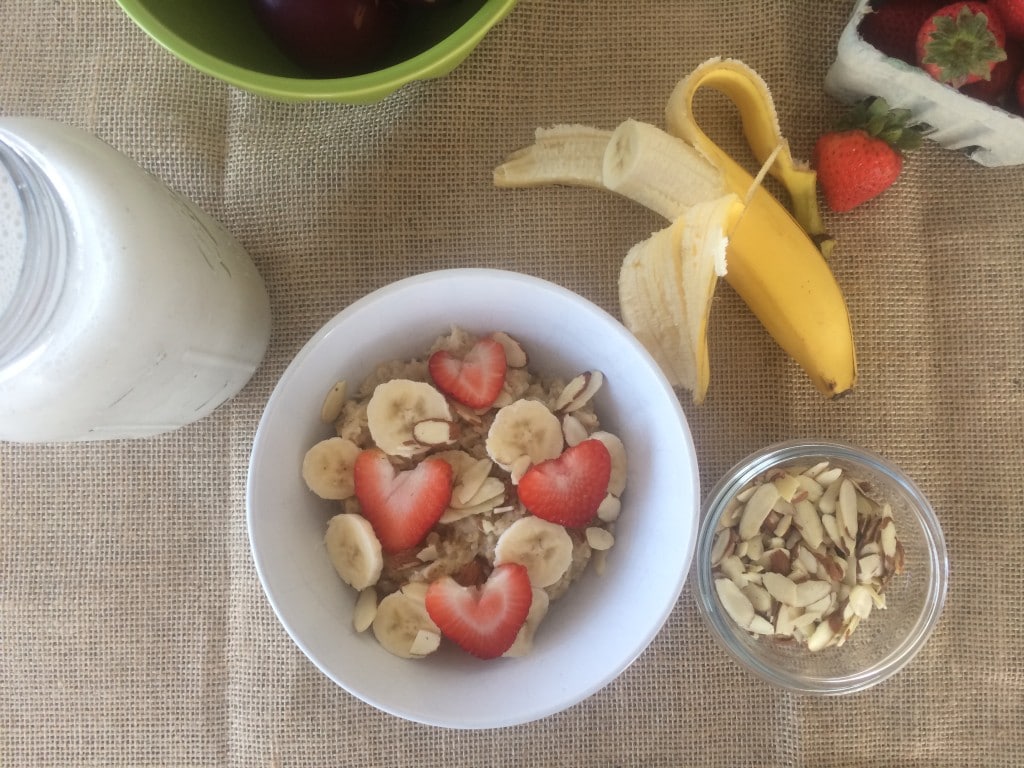 Anything with the words "strawberry shortcake" in front of it automatically sounds good to me.
And I've never actually eaten a strawberry shortcake.
Now, the only thing this oatmeal has in common with the dessert is the strawberries, but it's so creamy and satisfying that I took a little artistic license.
If you haven't realized it by now, I really love coconut milk. I think it makes everything taste better, especially oatmeal. So, it makes an appearance here.
And strawberries cut into the shape of hearts are somehow more fun to eat. Just carefully core the stem out by using a sharp knife to cut a circle around it. That will create the indent for the heart, so you just have to slice vertically, and voila.
This is a very easy weekday breakfast to jazz up a boring bowl of oatmeal.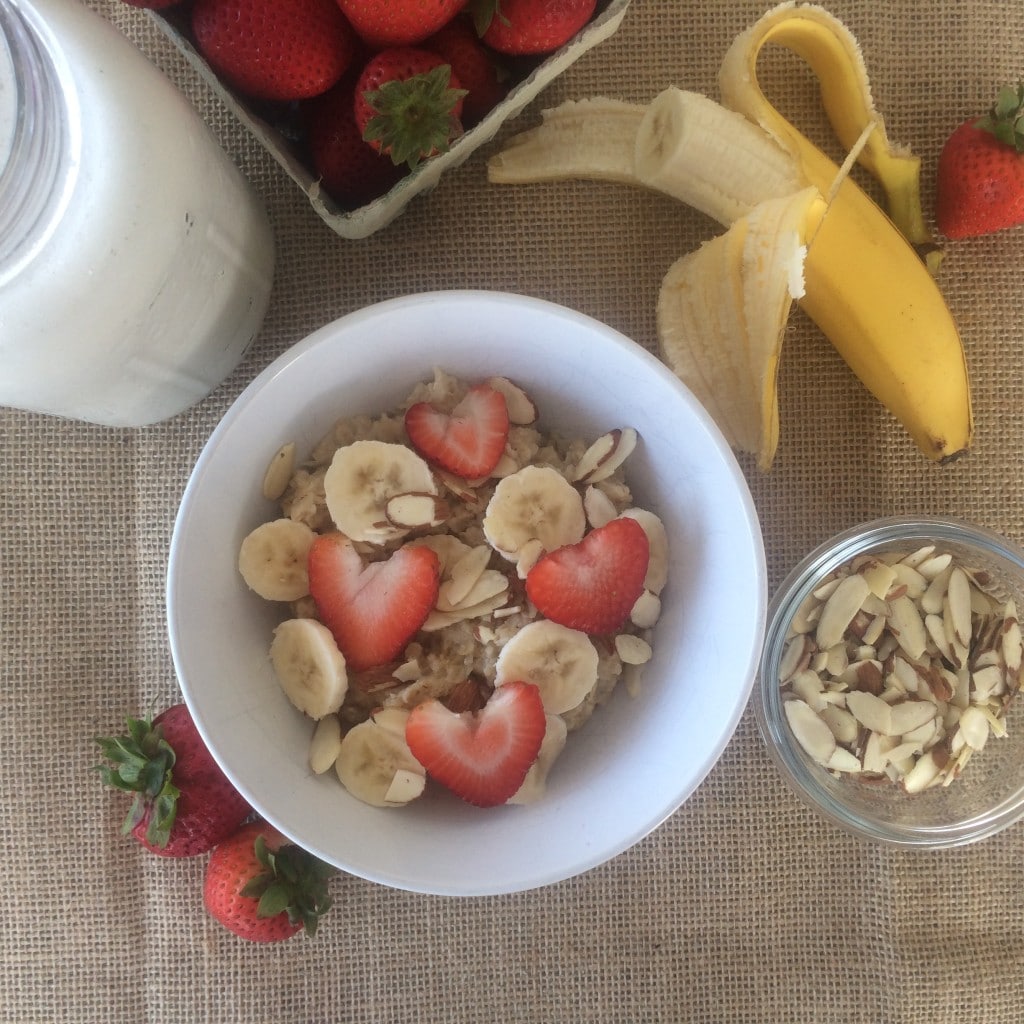 Bring water to a boil in a small pot, and add oatmeal cooking according to package directions.

Meanwhile, cut strawberries.

When oatmeal is done, transfer to a bowl and stir in cinnamon and coconut milk.

Top with strawberries, banana, and almonds.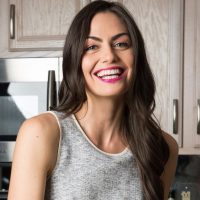 Maria Marlowe
Maria Marlowe is a holistic nutrition and wellness coach who uses real food to help her clients improve their health, weight, and skin. She offers a 28-day healthy eating meal plan that teaches you how to batch cook, as well as one to clear up acne. Her most popular program is EatSLIM, a 10-week online group glass that guides participants to develop healthy eating habits that stick – and lose weight, boost their metabolism, improve their digestion, and quit sugar.
She writes healthy and delicious plant-based recipes for her popular blog. She is also the author of the #1 New Release on Amazon, The Real Food Grocery Guide, the most practical guide to selecting the healthiest foods, without going broke, which has been praised by Dr. Oz and InStyle magazines. You can find her on instagram @mariamarlowe.