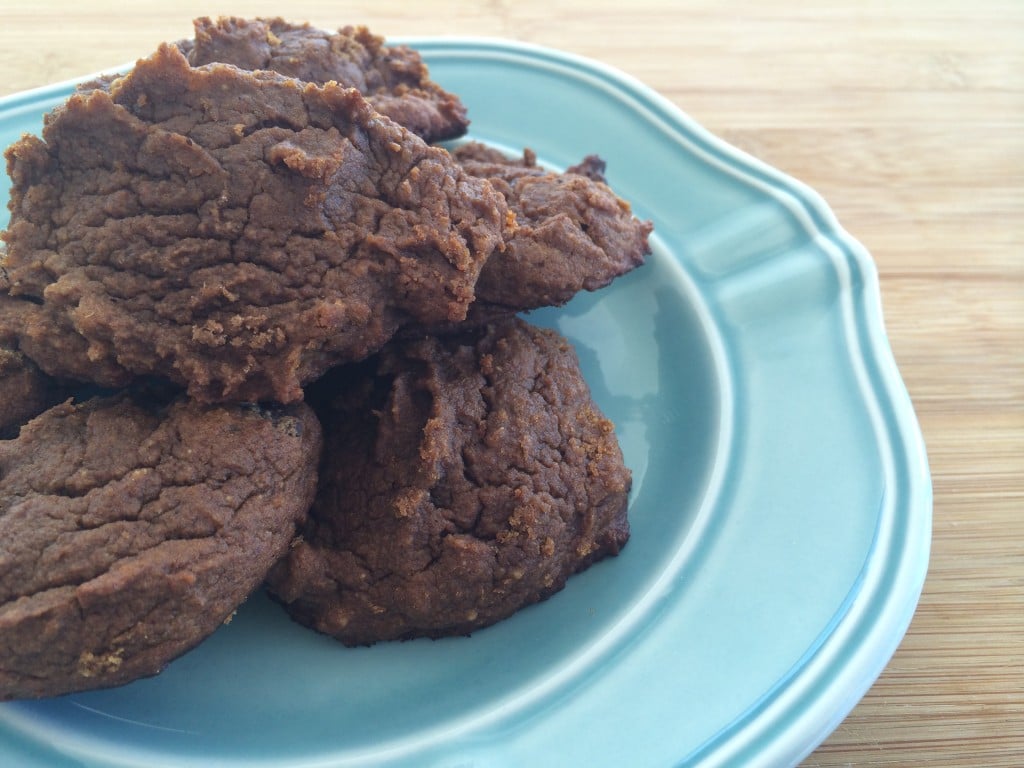 What's a cakie you ask?
Only the most delicious cross between a cake and a cookie.
I sank my teeth into these at my Wellness Pow Wow a few weeks ago, and it was love at first bite. It was a potluck dinner with 16 health coaches, so you can imagine I had a lot of delicious healthy dishes to choose from.
These Pumpkin Chocolate Chunk Cakies were made by Talia over at Party in my Plants (how fun is that name?!).
Super Grain: Teff
What's super unique about them is that they are made with teff flour, a super nutritious substitute for wheat. I've never made anything with teff on my own, but I know it's the main ingredient in injera, the spongy bread they serve at Ethiopian restaurants. After Talia schooled me on its benefits, though, I will be adding more teff to my diet!
Teff is packed with protein, calcium, and fiber. According to the Whole Grain Council, it's also high in resistant starch, a newly-discovered type of dietary fiber that can benefit blood-sugar management, weight control, and colon health.
Natural Sweetener = Healthy Dessert
Besides for the super nutritious flour, I also loved that these were sweetened with maple syrup instead of sugar. You know that sugar is the devil when it comes to weight loss, so natural sweeteners are always a better choice, and allow you to have dessert while still eating healthfully. These are also very satisfying, so you don't feel like you need to eat the entire tray of them.
So, more teff recipes will be coming your way, but in the meantime, check out Talia's recipe below.
Preheat the oven to 375 degrees F.

Mix all the dry ingredients together in a bowl. Add in all the wet ingredients (except for the chocolate) directly into the same bowl.

Mix well, until everything is combined thoroughly.

Now add in the chocolate chunks and mix until they're evenly distributed.

Spray a baking sheet with coconut oil.

Plop on about 1 very heaping tablespoon of batter for each cookie. They don't really need to be placed very far from one another as they won't expand much.

Bake for 19-20 minutes. Remove from the oven and let cool - they'll harden up a bit.

Enjoy! (Great with a glass of almond milk.)
These are more similar to cake/ muffin top than a crisp cookie.
Lastly, if you love pumpkin as much as I do, you can sign up to receive 10 free and easy seasonal pumpkin recipe videos from Talia, starting November 4th, here:
PumpCAN Party
.
Happy Pumpkin Season!!!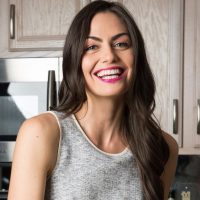 Maria Marlowe
Maria Marlowe is a holistic nutrition and wellness coach who uses real food to help her clients improve their health, weight, and skin. She offers a 28-day healthy eating meal plan that teaches you how to batch cook, as well as one to clear up acne. Her most popular program is EatSLIM, a 10-week online group glass that guides participants to develop healthy eating habits that stick – and lose weight, boost their metabolism, improve their digestion, and quit sugar.
She writes healthy and delicious plant-based recipes for her popular blog. She is also the author of the #1 New Release on Amazon, The Real Food Grocery Guide, the most practical guide to selecting the healthiest foods, without going broke, which has been praised by Dr. Oz and InStyle magazines. You can find her on instagram @mariamarlowe.