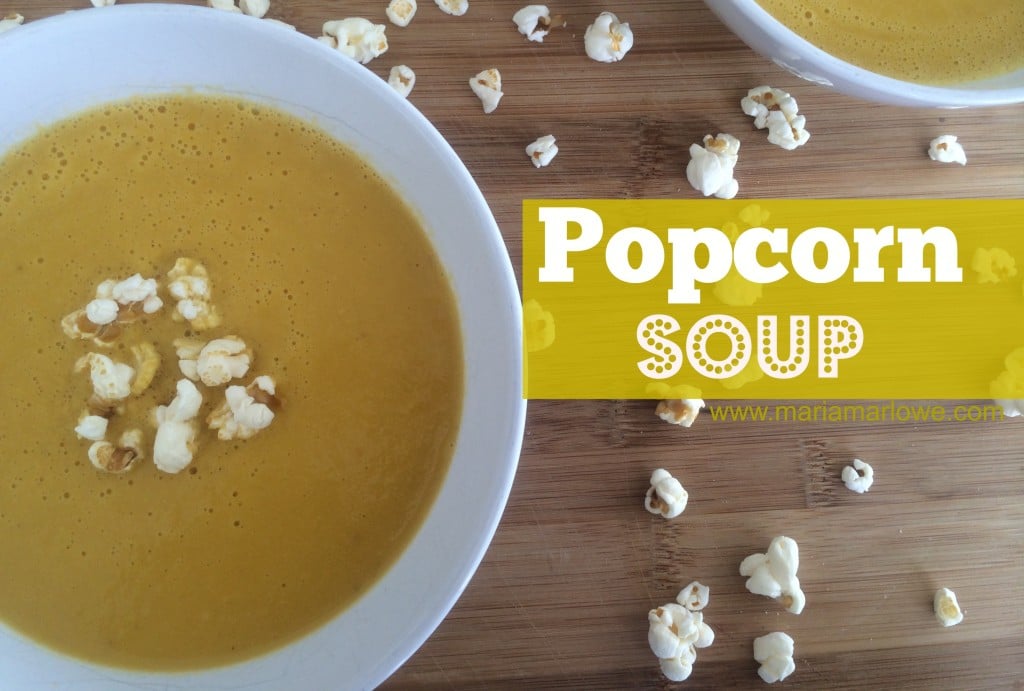 I usually don't eat popcorn very often, but for some reason I decided it would be fun to make the cleanest version of popcorn soup.
Typically popcorn soup is made with gobs of butter and heavy cream, two ingredients that aren't even allowed in my kitchen.
Instead I use organic corn and my favorite sneaky soup ingredient, white beans, to give it a thicker, creamier consistency.
This soup is yummy warm, and I even liked it cold.
It makes a fun party appetizer, as you can pour it into double shot glasses, garnish with a piece of popcorn, and you've got an easy, utensil free appetizer.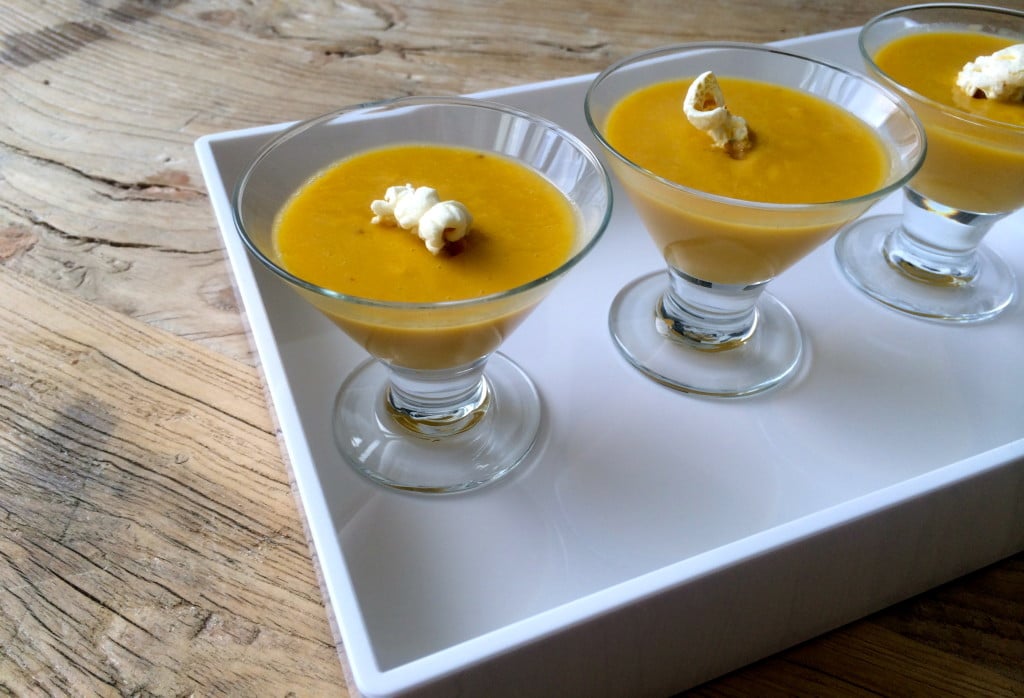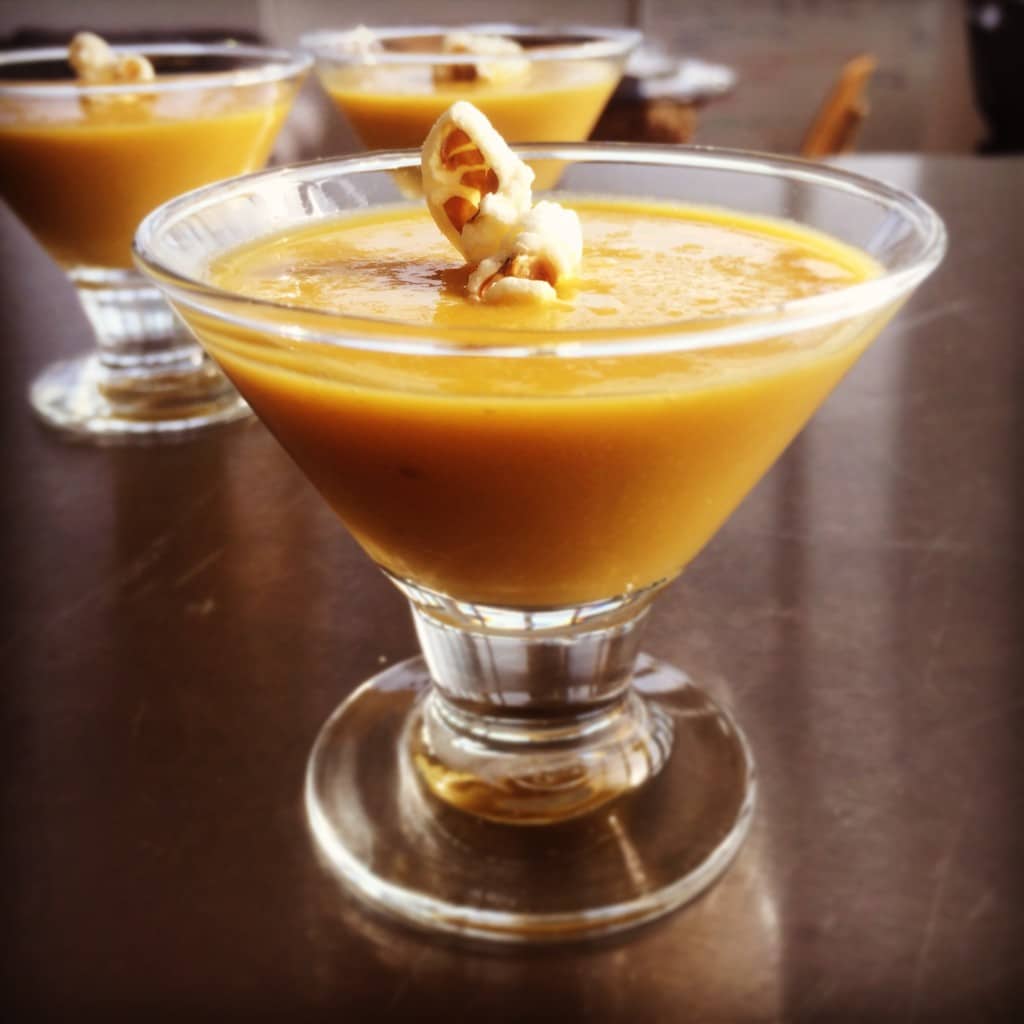 I've made this a few times, and it wasn't until the last time that I decided to turn it into a Black Truffle Popcorn Soup, by adding a pinch of black truffle salt. If you happen to have black truffle salt lying around your kitchen, then by all means add a pinch, but if you don't have it, it still tastes wonderful without it!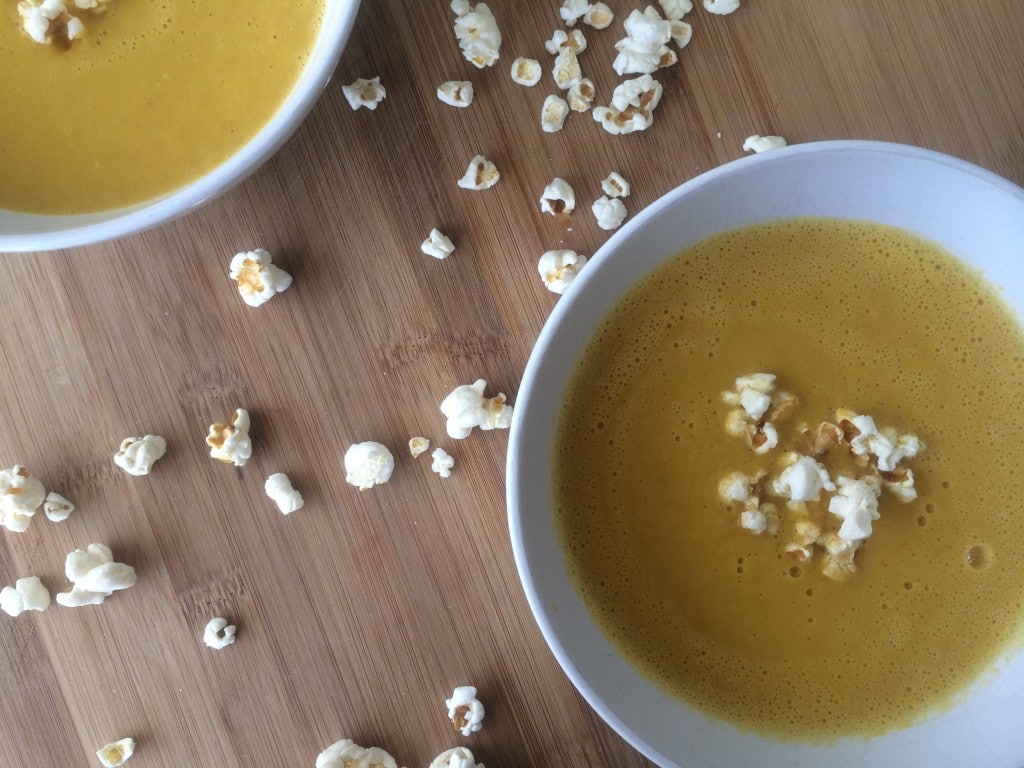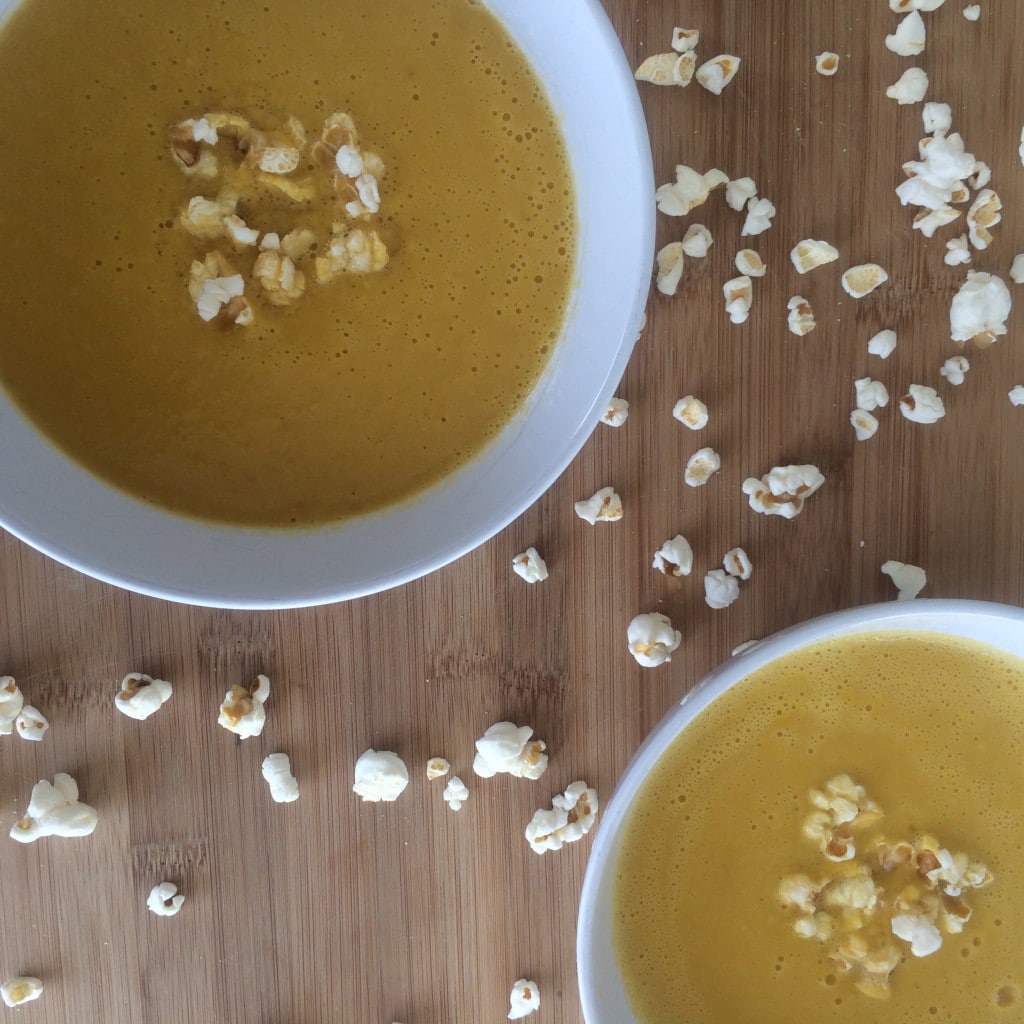 Heat oil in a large stockpot, using medium low flame.

Add the onion to the pot, sweating them, being careful not to brown them. This should take 3-5 minutes.

Add corn, popcorn, and stock. Simmer over medium heat for 30 minutes.

Carefully transfer to a blender, add beans and salt, and blend until smooth. If you used a salted popcorn, you may not need salt at all. The black truffle salt is more for the truffle taste, not the salt taste.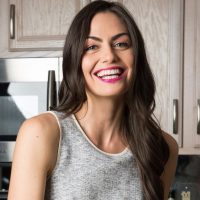 Maria Marlowe
Maria Marlowe is a holistic nutrition and wellness coach who uses real food to help her clients improve their health, weight, and skin. She offers a 28-day healthy eating meal plan that teaches you how to batch cook, as well as one to clear up acne. Her most popular program is EatSLIM, a 10-week online group glass that guides participants to develop healthy eating habits that stick – and lose weight, boost their metabolism, improve their digestion, and quit sugar.
She writes healthy and delicious plant-based recipes for her popular blog. She is also the author of the #1 New Release on Amazon, The Real Food Grocery Guide, the most practical guide to selecting the healthiest foods, without going broke, which has been praised by Dr. Oz and InStyle magazines. You can find her on instagram @mariamarlowe.