This pomegranate guacamole recipe will add a pop of color (and antioxidants!) to your table.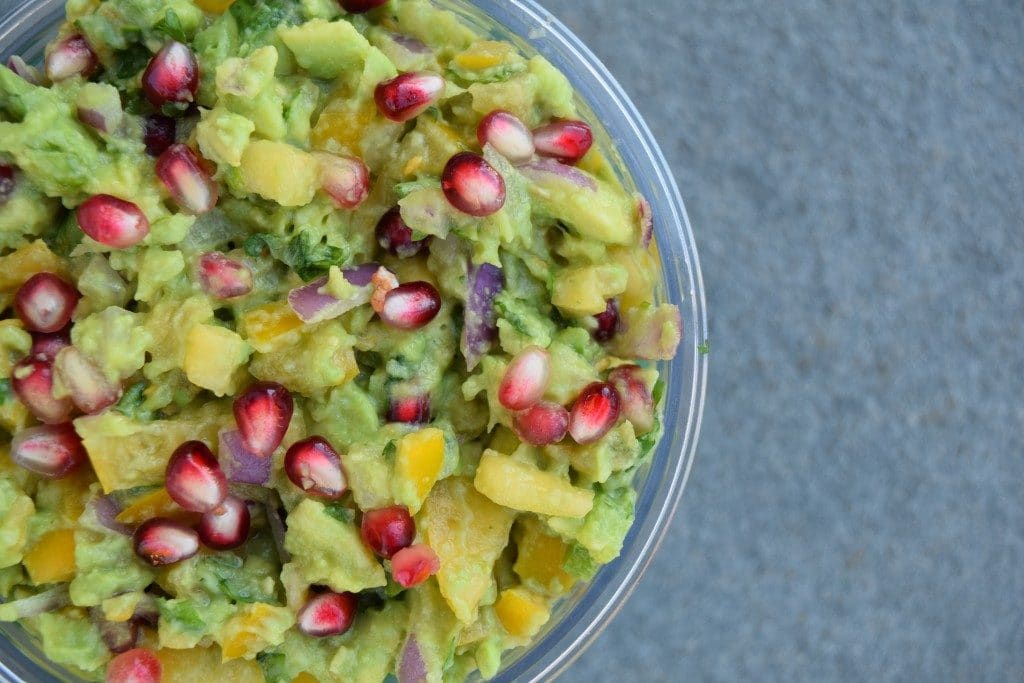 Pomegranates are FINALLY back in season. (Thank you Mother Nature.)
Slightly sweet, yet very tart, pomegranate arils are perfect on their own–I sometimes just dig into a bowl of them with a spoon–but they're a great addition to a variety of dishes, too! They give you a juicy burst of flavor, without overpowering. I add them to salads, roasted vegetables, [healthy] cereal, and just about anything.
So, why do I like to add pomegranates to everything this season?
Pomegranate Benefits
Cardiovascular Health – Pomegranates are most well known for their potent antioxidant and polyphenol content, which is believed to contribute to their cardiovascular benefits. Various studies have shown pomegranates to help prevent or reverse high blood pressure, high cholesterol, and oxidative stress.
Aphrodisiac – Pomegranate has traditionally been revered as an aphrodisiac, and modern studies suggest it can help increase testosterone levels, leading to increased sexual desire.
Anti-Inflammatory Benefits – Since it's so high in antioxidants and phytonutrients, it's no surprise pomegranate offers anti-inflammatory benefits. Chronic inflammation is linked to just about every serious disease, so you want to steer clear of foods or activities (smoking, drinking, stress, etc.) that add to inflammation. Instead, you want a diet rich in anti-inflammatory foods, like pomegranate, and other plant-based foods, including fruits, vegetables, and legumes.
Place all ingredients, except pomegranate, into a large bowl.

Use a fork to mash everything together well, mashing just enough to get your desired consistency (You can use a mortar and pestle, instead, if you have one). It will take shorter amount of time for a chunky guac, while longer to get a more creamy guac.

Stir in the pomegranate arils and serve.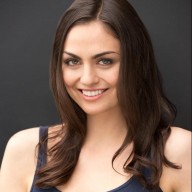 Maria Marlowe
Maria Marlowe is a holistic nutritionist and wellness coach who uses real food to help her clients improve their health, weight, and skin. She offers meal plans, ongoing group workshops both in NYC and online, and writes healthy and delicious recipes for her popular blog. She is also the author of The Real Food Grocery Guide, the most practical guide to selecting the healthiest foods, without going broke. Praised by Dr. Oz and InStyle magazine, it was a #1 new release on Amazon.