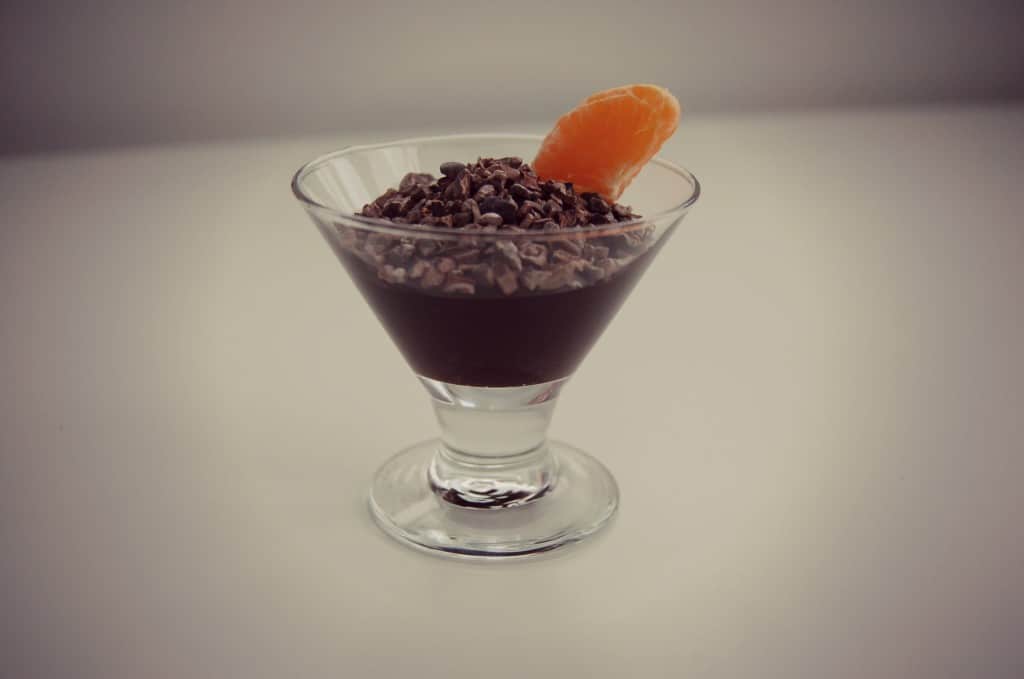 Orange Chocolate Heaven
This orange chocolate recipe whips up in less than 5 minutes and is sure to hit the spot for chocolate or sugar cravings.
It's a cross between mousse, fudge, and ganache, but I think spoonable fudge most accurately conveys it's rich, creamy, melt in your mouth deliciousness.
I came up with this recipe (sans the orange) a good 8 years ago, in college, when I was just starting to eat healthy and wanted something sweet but without cane sugar. It's incredibly rich and satisfying, and you really only need a tiny little dessert glass. Unlike other desserts where it is hard to stop, you won't feel compelled to eat a pound of this.
I used to make it quite often, as I was weaning myself off of sugar, and now I reserve it for special occasions, as I no longer have much desire for sweets. But, as I've been thinking of Valentine's Day recipes, this of course came straight to my mind.
It's thick and creamy, and meant to be savored slowly. My friend Leora always eats it like this, eyes closed, with lots of MMMmmmms.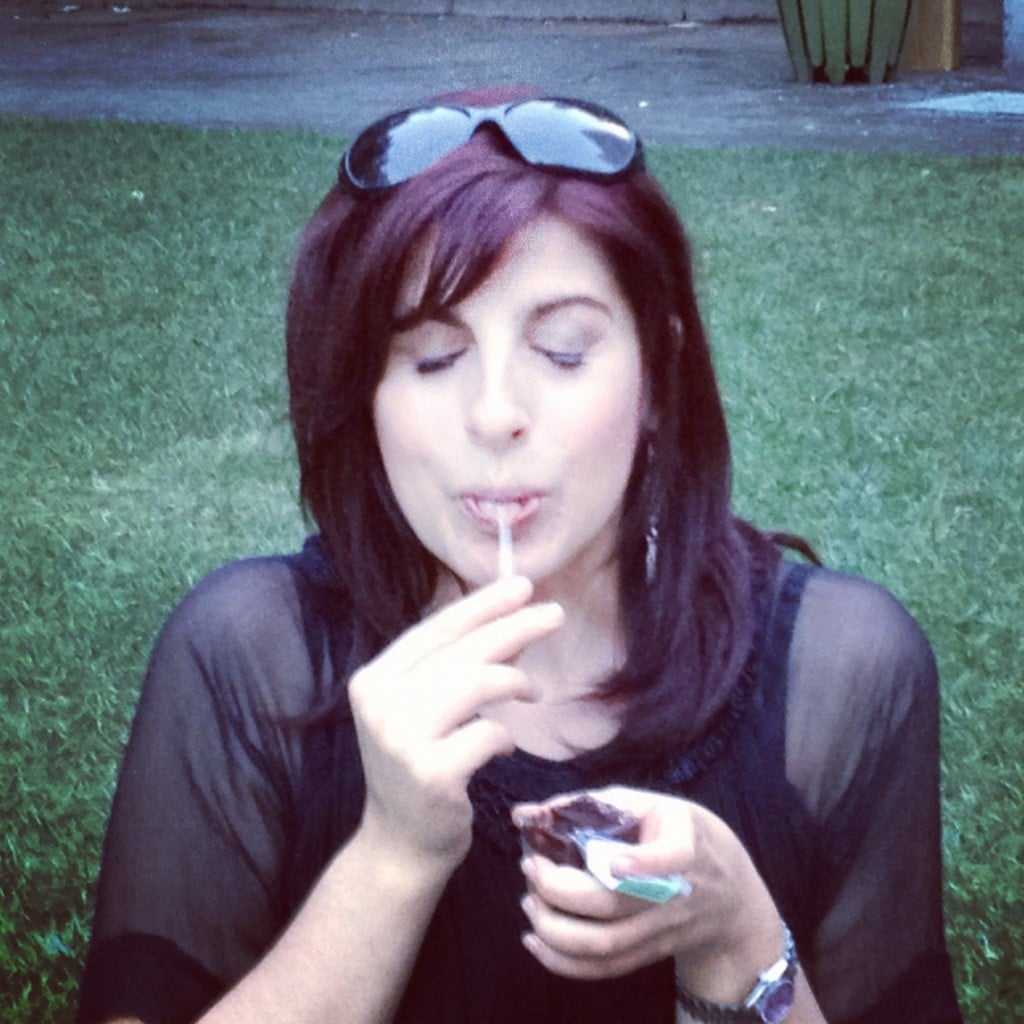 If you make it, please let me know how you enjoyed it in the comments below!
Place cocoa powder, maple syrup, liquid coconut oil, and orange extract into a blender, and blend on high until smooth, about 60 seconds. If using fresh orange juice, blend the other ingredients first, then add in the orange juice and blend again.

Pour into either individual dessert or shot glasses and top with cacao nibs and fresh orange pieces. Refrigerate for at least 3 hours until it firms up.
This recipe can easily be doubled, tripled, etc. for more servings.
Lasts about a week.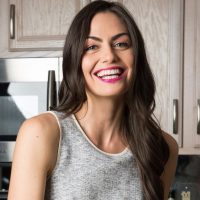 Maria Marlowe
Maria Marlowe is a holistic nutrition and wellness coach who uses real food to help her clients improve their health, weight, and skin. She offers a 28-day healthy eating meal plan that teaches you how to batch cook, as well as one to clear up acne. Her most popular program is EatSLIM, a 10-week online group glass that guides participants to develop healthy eating habits that stick – and lose weight, boost their metabolism, improve their digestion, and quit sugar.
She writes healthy and delicious plant-based recipes for her popular blog. She is also the author of the #1 New Release on Amazon, The Real Food Grocery Guide, the most practical guide to selecting the healthiest foods, without going broke, which has been praised by Dr. Oz and InStyle magazines. You can find her on instagram @mariamarlowe.