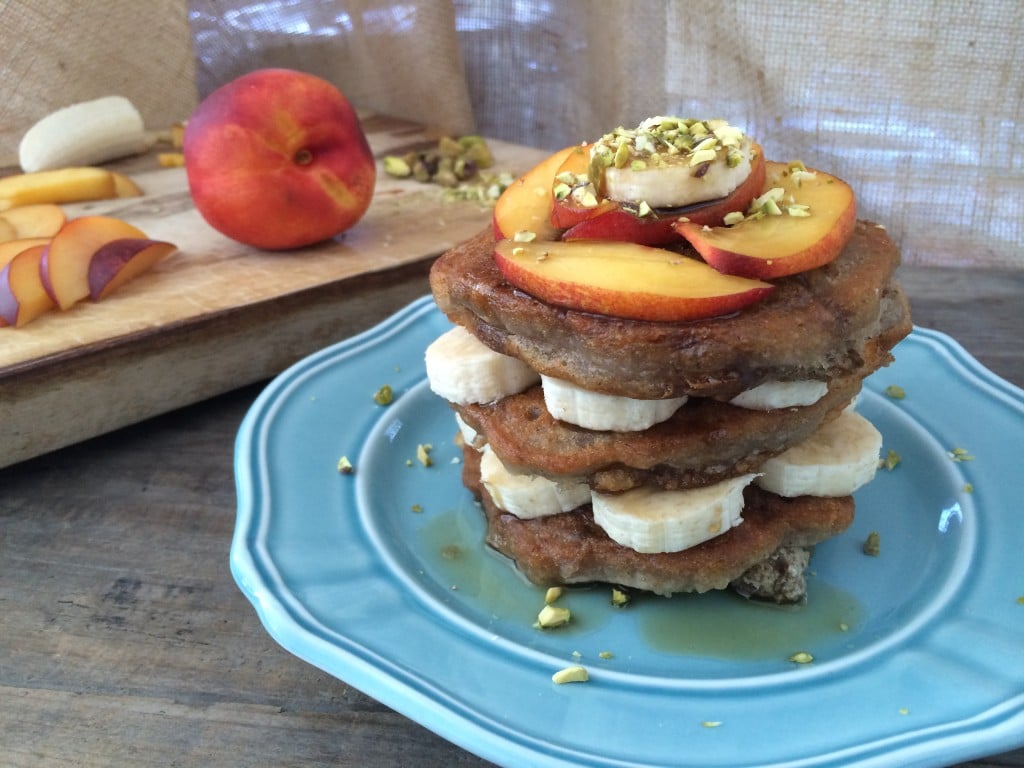 Holy Moly. These are good.
I love incorporating seasonal foods into my meals. And the nectarines I have been picking up at the farmer's markets lately have been phenomenal.
I simply took my regular gluten-free pancake recipe, and studded it with diced nectarine, then layered these hotcakes between banana slices and more sliced nectarines. Finally, I drizzled just a drop of maple syrup on top to make them moist (they are already perfectly sweet thanks to the banana and nectarine…absolutely no refined sugar here!) and added some pistachio sprinkles (aka sliced pistachios) for a little crunch and color.
The result, will have you wishing every day was Sunday!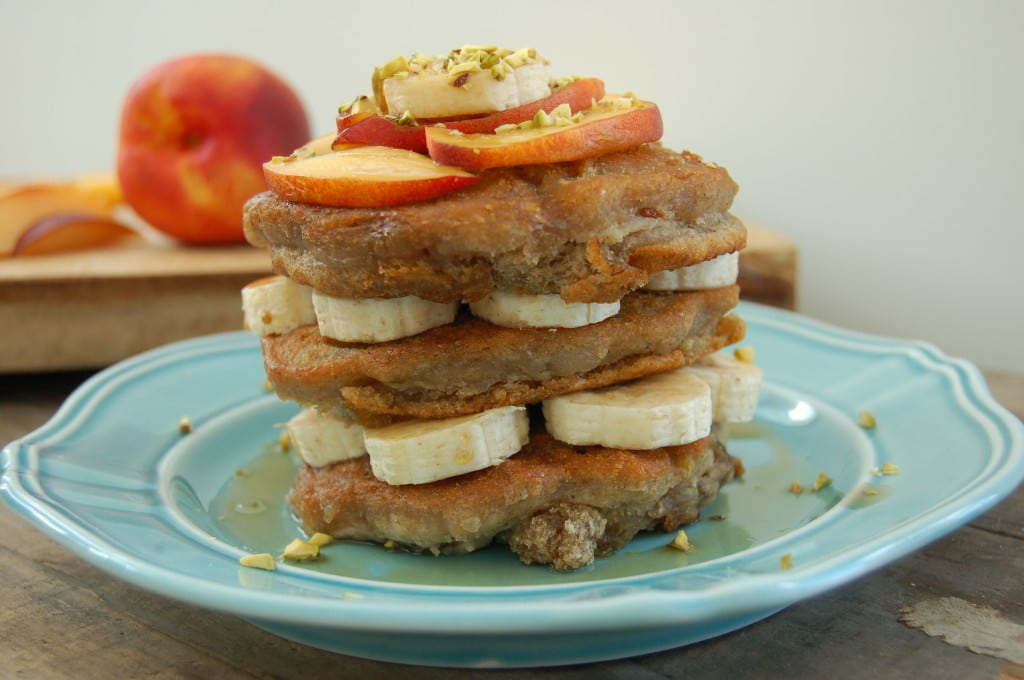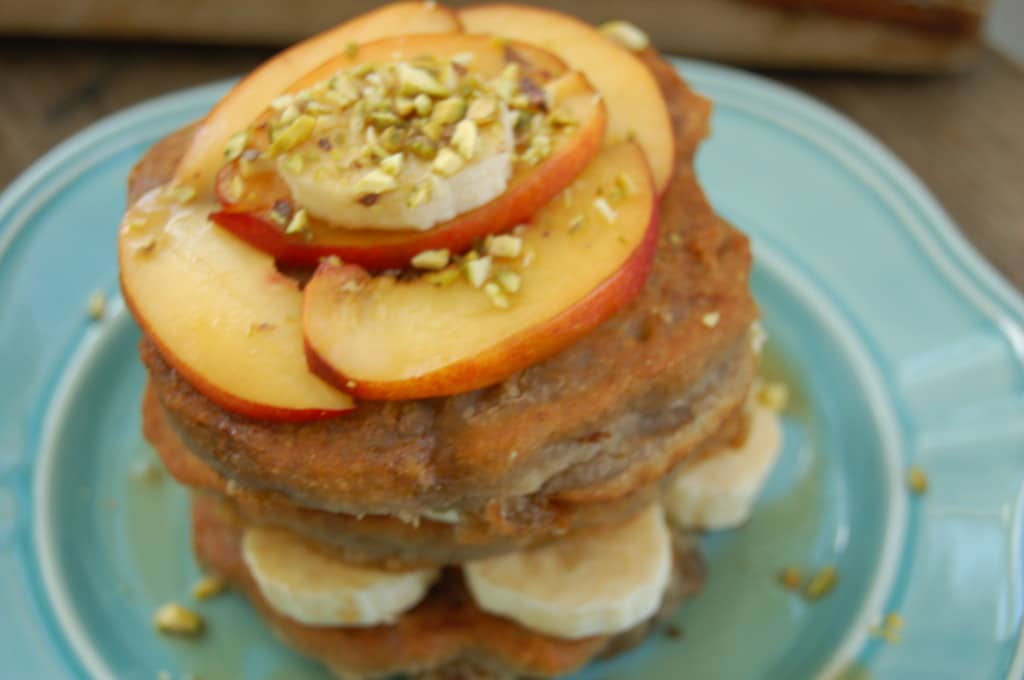 If this is making you hungry for brunch, don't forget that I am hosting a delicious (and super affordable!)
3-course brunch next weekend
in Brooklyn. At the time of writing this post, there are only a 5 seats left at the 10am seating, and 1 seat left for 12:30. They are going fast!
As an aside, I have been practicing my food photography…what do you think?! I must say it is so frustrating to shoot in manual! I just want my pictures to come out looking like they should be on the cover of a food magazine, and it has been challenging. I'm trying to give myself my own advice "Be patient, it has only been one week!" I guess it's just human nature to want everything now and fast. I am going to be practicing every day, so you'll be seeing a lot more photos, especially to instagram.
Follow me on insta
to watch this food photography journey unfold!
banana pancakes / gluten free pancakes / vegan pancakes / nectarine pancakes
In a large bowl, mash bananas thoroughly with a fork. Add hemp milk, pancake flour, and diced nectarine. Stir well.

Heat a skillet over medium and add enough oil to coat the bottom. When hot, spoon batter into rounds, and cook until golden on both sides, about 2-3 minutes per side. Makes 6 large pancakes.

Stack on a plate, with sliced banana and/or sliced nectarine in between each pancake. Top with additional sliced nectarine, pistachio sprinkles, and maple syrup.
*I used my simple hemp milk recipe, use search bar on top right corner to find the recipe.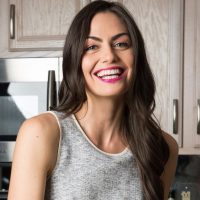 Maria Marlowe
Maria Marlowe is a holistic nutrition and wellness coach who uses real food to help her clients improve their health, weight, and skin. She offers a 28-day healthy eating meal plan that teaches you how to batch cook, as well as one to clear up acne. Her most popular program is EatSLIM, a 10-week online group glass that guides participants to develop healthy eating habits that stick – and lose weight, boost their metabolism, improve their digestion, and quit sugar.
She writes healthy and delicious plant-based recipes for her popular blog. She is also the author of the #1 New Release on Amazon, The Real Food Grocery Guide, the most practical guide to selecting the healthiest foods, without going broke, which has been praised by Dr. Oz and InStyle magazines. You can find her on instagram @mariamarlowe.