A fast and easy gluten free pizza recipe, ready in less than 20 minutes, perftect for hectic weeknights.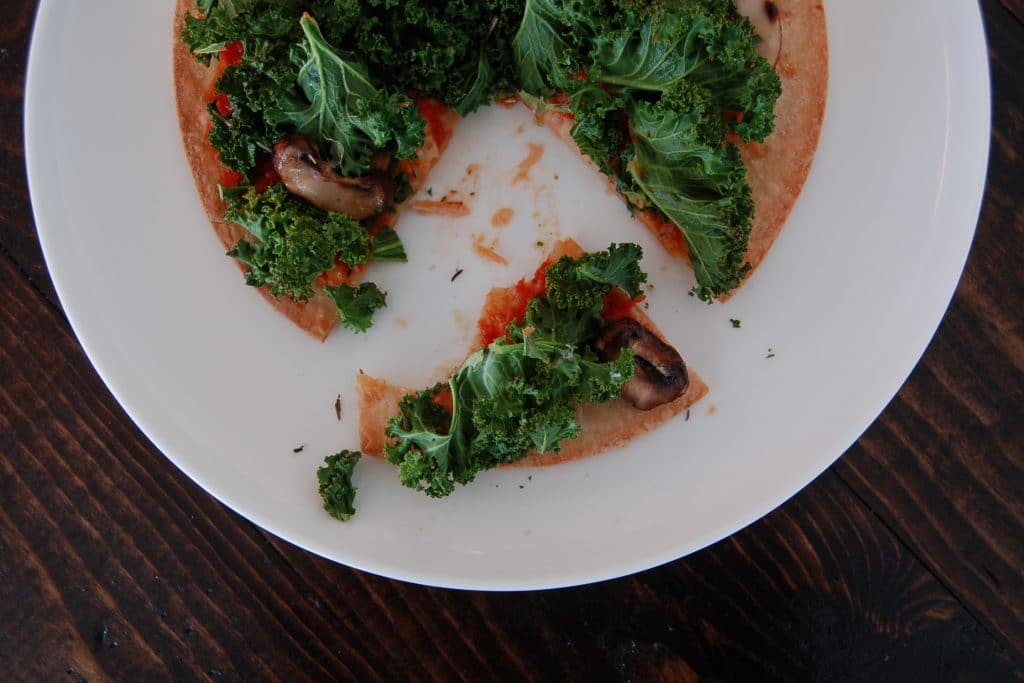 Using a brown rice tortilla as the crust make this so easy, yet so tasty and versatile (and gluten-free!). While you can use any toppings you like, I'm loving this Rosemary & Thyme Roasted Kale & Mushroom combo I've put together.
The brown rice tortilla creates an ultra thin, crisp crust (I prefer Food for Life brand). A good organic marinara sauce (without any added sugar!) really takes this to the next level. You won't even notice the cheese is missing. And, the kale is roasted so perfectly it just starts to get golden brown and crisp on the edges.
You can of course use the brown rice tortilla as the crust for any toppings your heart desires. So on nights you don't feel like cooking, try this fast, gluten free pizza recipe!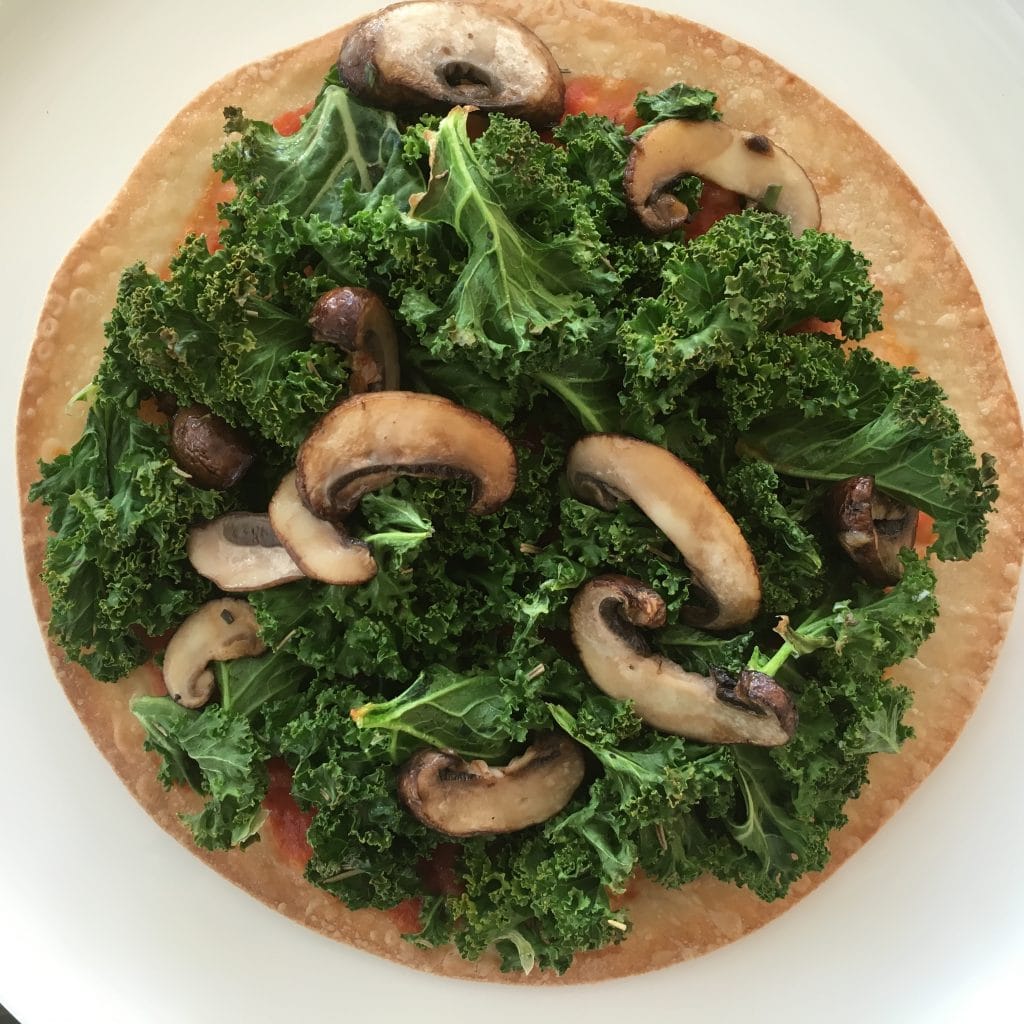 Pre-heat oven to 400 degrees F. When temperature is reached, toast the brown rice tortilla on a baking sheet for 10 minutes until crisp.

Meanwhile, sauté mushrooms over medium heat: in a small pan, heat just enough olive oil (about 1 ½ tsp.) to cover the pan, add garlic and mushrooms, cook for about 5-7 minutes, until mushrooms are soft.

While that cooks, toss the kale with the remaining ¾ tsp. oil and rosemary, thyme, and salt, until thoroughly coated.

When brown rice tortilla is crisp, remove from oven and top with tomato sauce, kale, and mushrooms. Return to the oven and bake for another 5-6 minutes, until kale just starts to crisp and get brown.
*Make sure kale is thoroughly dried, so oil will stick and it will crisp properly.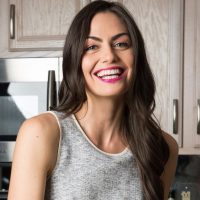 Maria Marlowe
Maria Marlowe is a holistic nutrition and wellness coach who uses real food to help her clients improve their health, weight, and skin. She offers a 28-day healthy eating meal plan that teaches you how to batch cook, as well as one to clear up acne. Her most popular program is EatSLIM, a 10-week online group glass that guides participants to develop healthy eating habits that stick – and lose weight, boost their metabolism, improve their digestion, and quit sugar.
She writes healthy and delicious plant-based recipes for her popular blog. She is also the author of the #1 New Release on Amazon, The Real Food Grocery Guide, the most practical guide to selecting the healthiest foods, without going broke, which has been praised by Dr. Oz and InStyle magazines. You can find her on instagram @mariamarlowe.