If you're one of those people who likes to mix their food, like me, you'll love the new cookbook, Bowls of Plenty by Carolynn Carreño.
Bowls of Plenty Review
Food bowls have become incredibly popular lately – from smoothie bowls to burrito bowls, they have become a huge trend in the culinary world. And in this book, Carreño offers you a ton of hearty, healthy, and delicious options.
Carreño never really had "white" grains growing up, but realized early on in her career as a food writer, in which she was constantly sampling a smorgasbord of food, that food affects how you feel. (Amen, sister).
She wanted to ditch the "food hangovers" and bloating caused by buttery and fried foods, so she turned to bowls filled with vegetables, whole grains, and small amounts of animal protein. (Which was a good idea if you ask me!)
Carreño's food philosophy focuses on delicious foods that are also healthy –or healthyish.
The book is packed with dozens of bowl recipes for breakfast, lunch, dinner, and dessert.
Here are just a few of the mouthwatering options:
Coconut Curry Rice Bowl, with Green Vegetables and Sweet Potatoes
Butternut Squash Risotto with Slow Cooked Kale
Burnt Vegetable Bowl with Black Rice and Lentils and Tahini Sauce
Quinoa and Poached Salmon Salad with Confetti Vegetables
Brazilian Bowl with Quick Cooked Collard Greens and Aji (recipe below)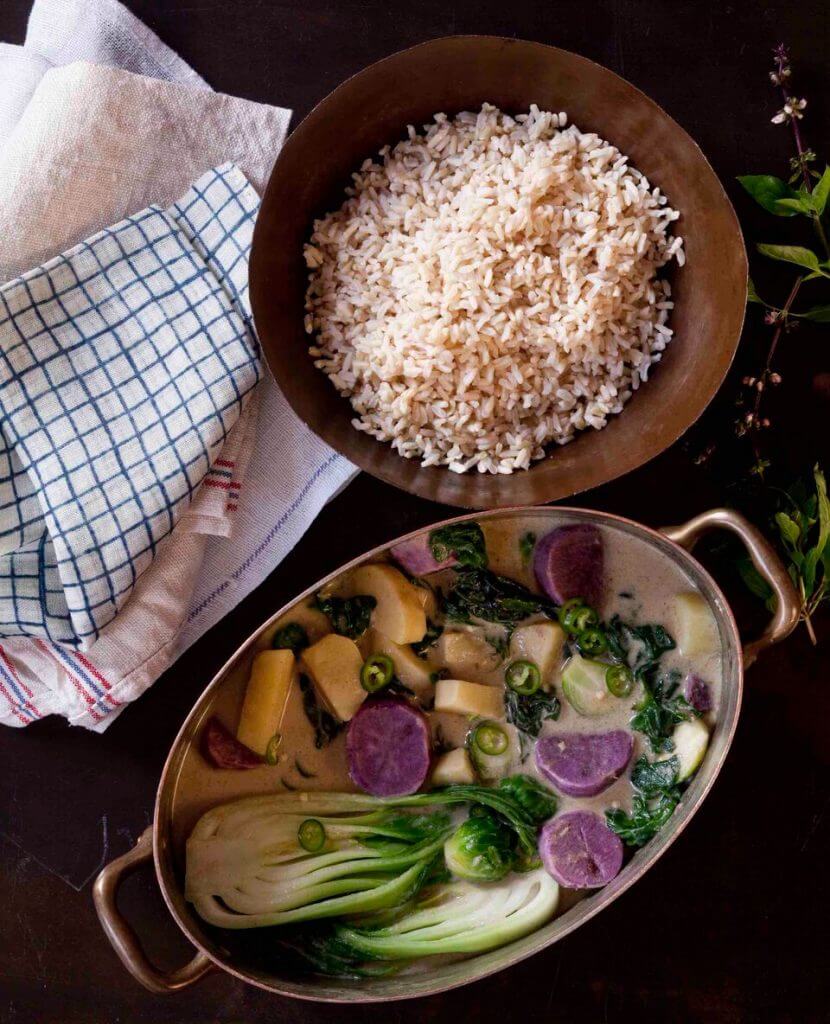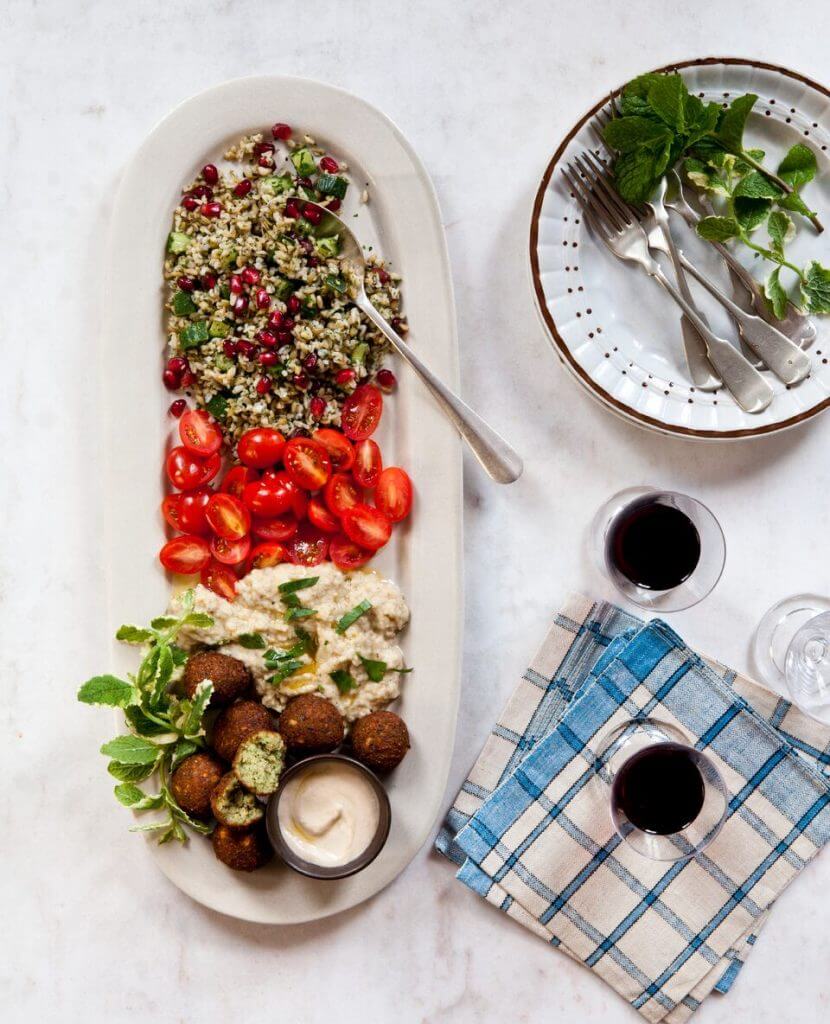 My Swaps
Note, while the bowls are definitely plant-based, there are recipes in the book that include small amounts of dairy, animal products, and gluten-containing grains, but any bowl could easily be made vegan and gluten-free. Simply swap them out or omit them. For dessert recipes, I'd recommend replacing the (small!) amounts of refined sugar with a better natural sweetener, like coconut sugar or monk fruit sugar. For canola oil, depending on the recipe, I'd use avocado oil, coconut oil, or olive oil.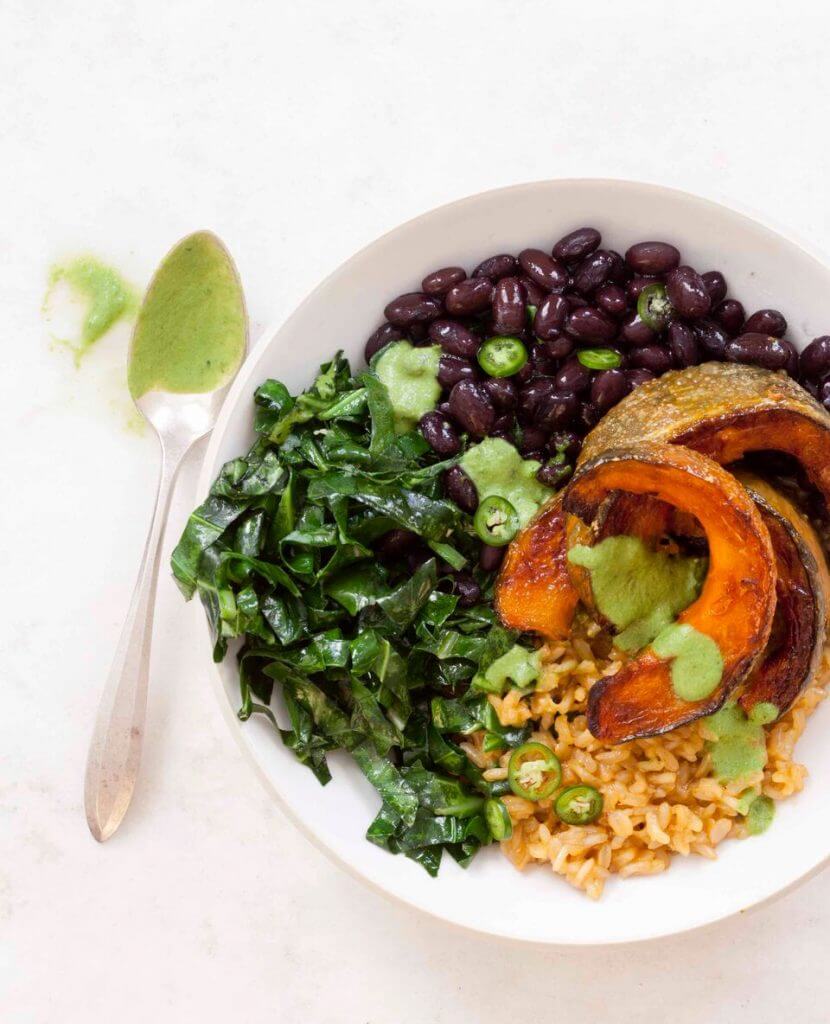 You can order "Bowls of Plenty" on Amazon.
Brazilian Bowl with Quick-Cooked Collard Greens and Ají
Ingredients
Squash
2

acorn squash

or 3 to 4 medium Delicata squash, halved lengthwise, seeded, and sliced into ½-inch half-moons

2

Tbsp.

olive oil

1

tsp.

pink salt

1

tsp.

paprika

optional; or red pepper flakes
Brazilian Rice (can sub for 1 cup brown rice cooked - about 3½ cups cooked rice)
olive oil

½

medium

yellow onion

finely chopped

1

tsp.

pink salt

3

cloves

garlic

minced

1

cup

long-grain brown rice

rinsed

4

cups

chicken stock

homemade, or sodium-free or low-sodium store-bought
Ají (makes about one cup)
1

bunch

fresh cilantro

2

Tbsp.

white wine vinegar

2

Tbsp.

fresh lime juice

1

bunch

scallions

white and light green parts only, halved

½

large

yellow onion

cut into chunks

2

serrano chiles

stemmed and seeded

4

cloves

garlic

1

tsp.

pink salt
To Assemble Bowls
Brazilian Rice

Ají

or the hot sauce of your choice

1½-2

cups

black beans

or 1 15-oz. can warmed in their canning liquid

1

jalapeño

very thinly sliced
Instructions
FOR THE SQUASH AND GREENS
To prepare the squash, adjust the oven racks so none is near the oven floor; you are going to put the baking sheet on the oven floor. (If you have an oven that doesn't allow you to put a baking sheet on the floor, put a second rack as close to the floor as possible.) Preheat the oven to 500°F.

Toss the squash slices on a baking sheet with the oil, salt, and paprika or pepper flakes, if you're using them, and lay them flat in a single layer. Bake the squash on the oven floor or lowest rack until the sides touching the pan are deep brown, 5 to 6 minutes. Remove the baking sheet from the oven and turn each half-moon with tongs. Return the squash to the oven to roast until the second side is deep brown, 5 to 6 minutes.

To prepare the greens, stack three or four collard leaves at a time and roll them lengthwise into a tight log. Cut across the log to thinly slice the leaves,stopping when you get to the stems, and discard the stems.

Pour enough oil to coat a large skillet and heat the oil over high heat for about 2 minutes, until it is searing hot and slides like water in the pan but is not smoking. Add the garlic and greens, season with the salt and cook, folding the greens with tongs, for 1 to 2 minutes, until they are bright, emerald green.
FOR THE BRAZILIAN RICE
Liberally coat a medium saucepan with oil and heat the oil over medium heat for about 1 minute, just to warm it a bit. Add the onion, sprinkle with the salt, and sauté until tender and translucent, 6 to 8 minutes, stirring often so it doesn't brown. Add the garlic and cook, stirring continuously so the garlic doesn't brown, for 1 minute.*

Add the rice and cook, stirring continuously, for 1 to 2 minutes, until it is slightly pearlescent and begins to smell like rice. Add the stock plus 1 cup water and let it come to a simmer. Reduce the heat to medium-low and simmer uncovered and without stirring, until the rice has absorbed the stock and is tender, about 1 hour. Turn off the heat and let the rice rest for 10 minutes in the pan. Fluff the rice with a fork and serve.
FOR THE AJÍ
Tear off the leafy portion of the cilantro bunches (grab the whole bunch at the neck and twist it off) and discard the long stems. Throw the cilantro in a blender. Add 2 tablespoons water and the rest of the ingredients and blast the blender until the ingredients are pureed, stopping to scrape down the sides of the blender jar once or twice in the process. Refrigerate in a covered container for up to a week.
TO ASSEMBLE THE BOWLS
Spoon the rice and beans in the bowls. Lift the greens out of the skillet and onto the bowls and lay the squash on top. Drizzle each bowl with ají and scatter the jalapeño slices. Put on your favorite bossa nova mix, and eat.
Recipe Notes
*Contrary to widespread belief, those little chips of chewy brown garlic are not what we're going for when we sauté garlic. Garlic cooked this way is bitter. If you let the garlic get that far, clean out the pan and start over.

Did you make this recipe?
Tag @mariamarlowe on instagram and hashtag #healthybymarlowe for a chance to be featured and win awesome prizes each month.
Download Real Food Remedies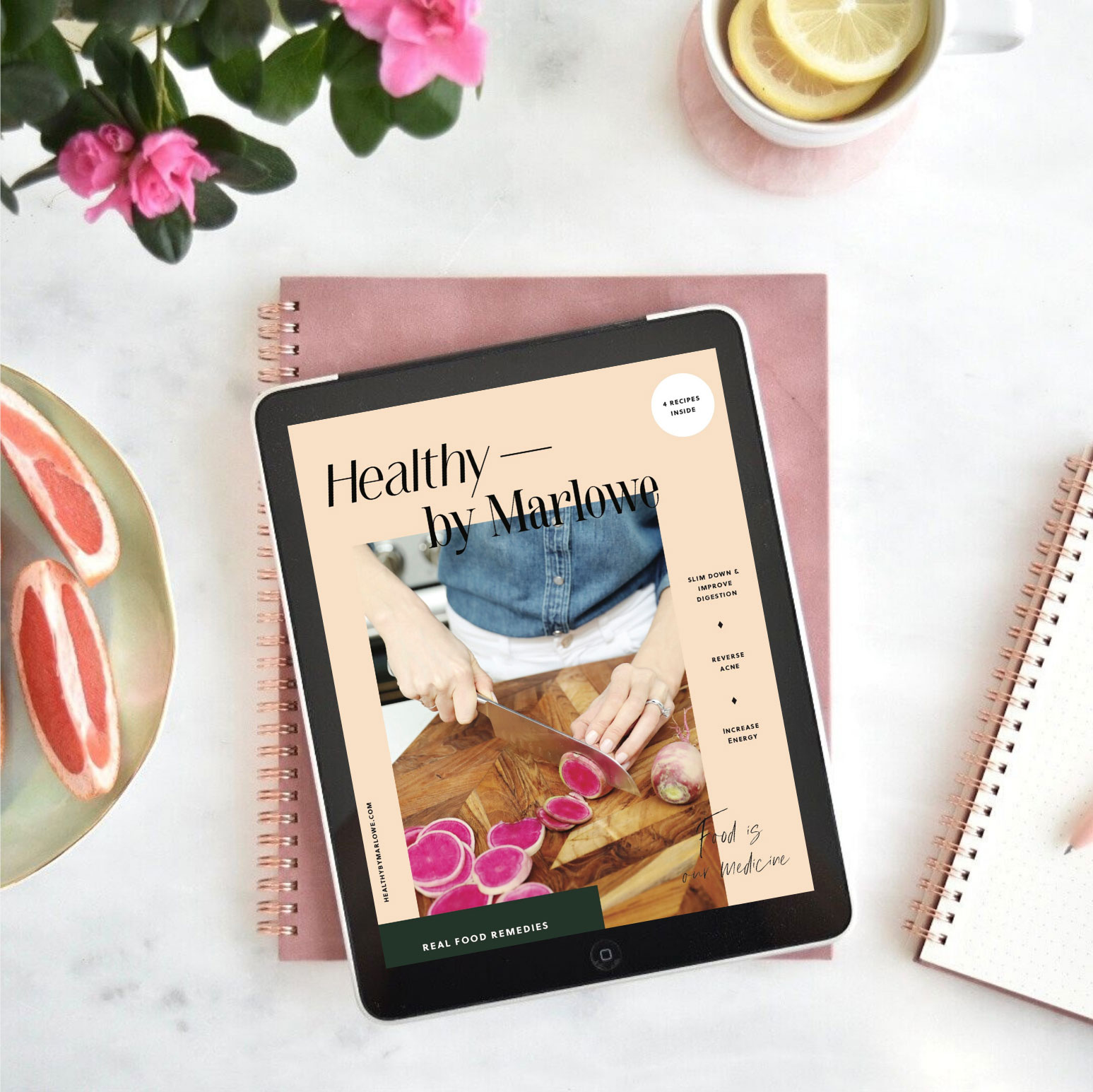 Sign up for my weekly newsletter to get the latest recipes, articles, & podcasts delivered to your inbox.

Plus, you'll receive Real Food Remedies right away, a guide to the top foods & recipes to help you slim down, banish digestive issues, reverse acne, & feel more energized.