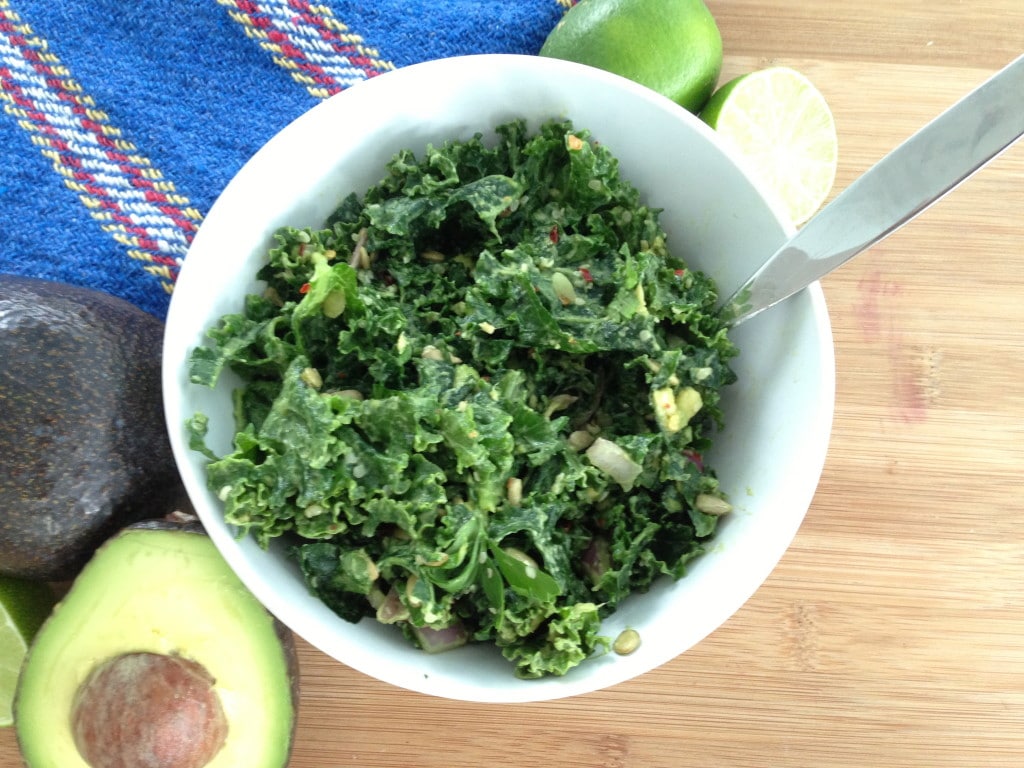 Even if you hate kale, you'll love this.
If you already love kale, well then, this will probably be your new favorite dish.
There is a special something about this salad that makes everyone, even those who have an aversion to healthy food go back for seconds.
Going back for seconds of raw kale? Yes.
Now the "special sauce" is less of a sauce and more of a technique of massaging the kale with your hands. It is the crucial step in making this salad irresistible, so no improvising, it just won't cut it.
It also stores well in the refrigerator, so it's an excellent dish to make the night before and bring to work for lunch the next day.
Try it out and you be the judge. Leave a comment below and let me know how you liked it!
1. Put kale in a large bowl.

2. Top with red onion, avocado, cilantro, and salt. Squeeze the juice of the lime into the bowl as well.

3. Use your hands to "massage" and squeeze the avocado into the kale for 1-2 minutes. (Your hands will get messy, but it won't taste the same if you just mix it with utensils). See the video below for a demonstration. The kale will shrink is size and appear darker. This is how you know it's ready.

4. Wash your hands. Top the salad with seeds and red pepper flakes, then toss.
best kale salad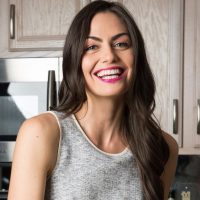 Maria Marlowe
Maria Marlowe is a holistic nutrition and wellness coach who uses real food to help her clients improve their health, weight, and skin. She offers a 28-day healthy eating meal plan that teaches you how to batch cook, as well as one to clear up acne. Her most popular program is EatSLIM, a 10-week online group glass that guides participants to develop healthy eating habits that stick – and lose weight, boost their metabolism, improve their digestion, and quit sugar.
She writes healthy and delicious plant-based recipes for her popular blog. She is also the author of the #1 New Release on Amazon, The Real Food Grocery Guide, the most practical guide to selecting the healthiest foods, without going broke, which has been praised by Dr. Oz and InStyle magazines. You can find her on instagram @mariamarlowe.