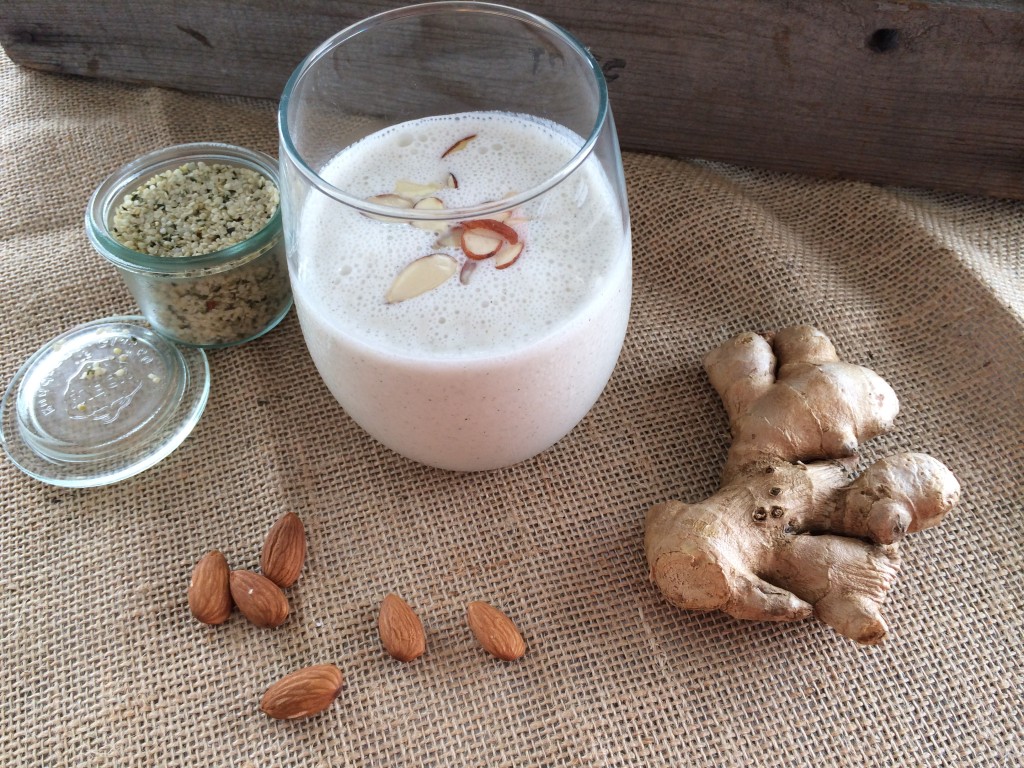 This smoothie just sounds fun, doesn't it?
The Almond Ginger Monkey is one of my favorite ways to start the morning. It is so creamy and delicious, while also packed with good-for-me ingredients, like hemp seeds and ginger, which are both highly anti-inflammatory.
It's also a cinch to make, as these are ingredients that you tend (or at least, I do!) to have on hand all the time.
Benefits
Banana: Loaded with potassium, fiber, and b6, bananas support kidney, bone, and cardiovascular health. They are also great at normalizing elimination.
Ginger: Highly anti-inflammatory, ginger is an excellent digestive tract soother.
Almond Butter: Almonds are high in Vitamin E (for skin health) and a variety of minerals. They protect against cardiovascular disease, ward off hunger, and may even help you lose more weight.
Hemp Seeds: One of the best sources of plant-based protein, hemp is also loaded with anti-inflammatory Omega 3's (for clear skin), and a variety of minerals, including magnesium (needed for energy) and manganese (builds strong bones and supports optimal thyroid health).
Water: Water hydrates our cells and helps remove toxins from our body. Adequate water is needed for clear and supple skin, efficient elimination, and muscle building (which is why you must drink water when you work out).
Place all ingredients in a high speed blender and blend until smooth.
*Freeze overripe bananas by peeling them, breaking them into halves or quarters, put in a ziploc bag, and freeze. They make smoothies extra creamy and delicious.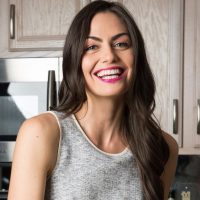 Maria Marlowe
Maria Marlowe is a holistic nutrition and wellness coach who uses real food to help her clients improve their health, weight, and skin. She offers a 28-day healthy eating meal plan that teaches you how to batch cook, as well as one to clear up acne. Her most popular program is EatSLIM, a 10-week online group glass that guides participants to develop healthy eating habits that stick – and lose weight, boost their metabolism, improve their digestion, and quit sugar.
She writes healthy and delicious plant-based recipes for her popular blog. She is also the author of the #1 New Release on Amazon, The Real Food Grocery Guide, the most practical guide to selecting the healthiest foods, without going broke, which has been praised by Dr. Oz and InStyle magazines. You can find her on instagram @mariamarlowe.