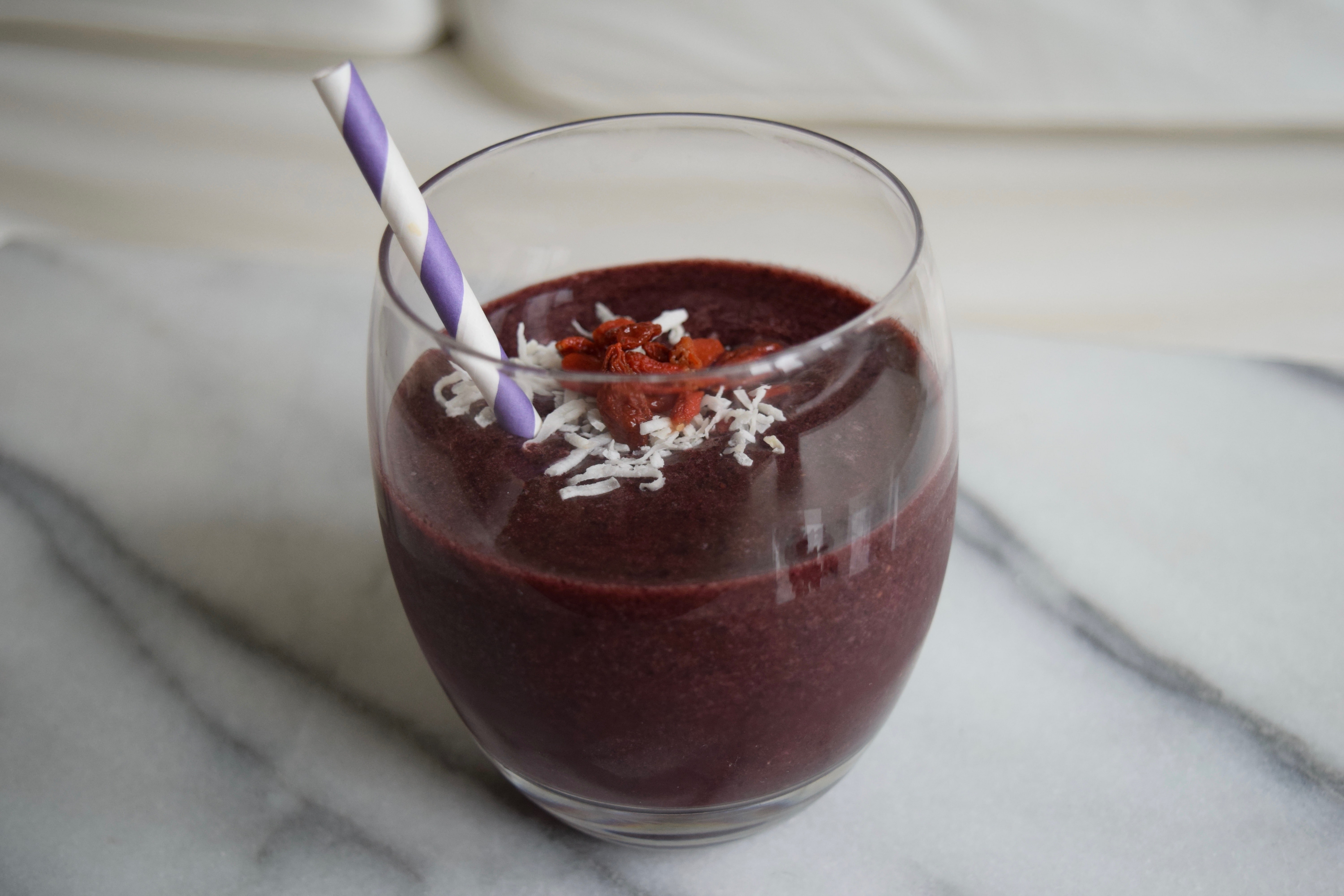 I don't like to spend too much time in the kitchen, so I love it when I concoct delicious things that don't require lots of time.
This Blueberry Beauty Boost can be whipped up in 60 seconds flat, for an instant energy, vitamin, and beauty rush.
So what are the benefits of blueberries?
-Increase collagen production, which keeps skin firm
-Protects collagen from the harm of free radicals
-reduces belly fat
-improve eye health
-reduce total cholesterol
-prevent certain types of cancer
*Choose organic, for the most benefits!
-Organically grown blueberries have significantly higher concentrations of total antioxidants.
-Non-organic blueberries are covered in toxic chemicals. According to the Environmental Working Group's 2011 report "Shopper's Guide to Pesticides," U.S. blueberries are among the 12 foods with the highest pesticide residues.
In a food processor or high speed blender, pour in 1 cup of fresh or frozen organic blueberries, half a cup of water or ice, and the fresh juice of 1 orange. Cover and process until smooth. Pour in a pretty glass to savor every sip.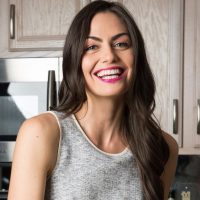 Maria Marlowe
Maria Marlowe is a holistic nutrition and wellness coach who uses real food to help her clients improve their health, weight, and skin. She offers a 28-day healthy eating meal plan that teaches you how to batch cook, as well as one to clear up acne. Her most popular program is EatSLIM, a 10-week online group glass that guides participants to develop healthy eating habits that stick – and lose weight, boost their metabolism, improve their digestion, and quit sugar.
She writes healthy and delicious plant-based recipes for her popular blog. She is also the author of the #1 New Release on Amazon, The Real Food Grocery Guide, the most practical guide to selecting the healthiest foods, without going broke, which has been praised by Dr. Oz and InStyle magazines. You can find her on instagram @mariamarlowe.