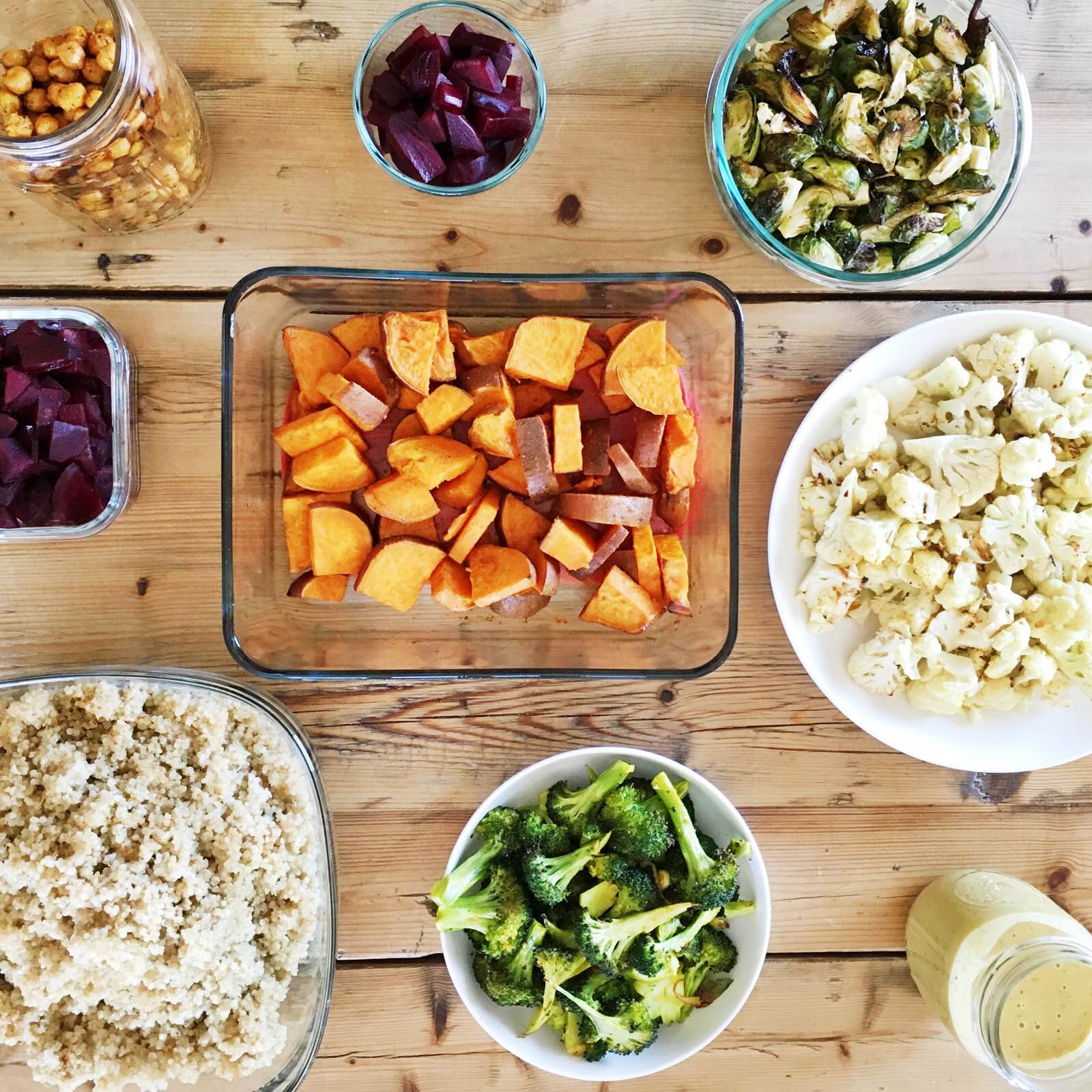 Benefits of our Healthy Eating Meal Plan
Save time – by batch cooking and prepping, you can eat home cooked meals at every meal, yet shave hours off your time spent in the kitchen each week. You'll even shave time off your grocery trip with a well organized weekly shopping list.
Save money – by combining weekly recipes that utilize similar ingredients and choosing seasonal produce, you reduce your waste and your grocery bill.
No thinking required – no more staring into your open fridge wondering what to eat. Everything is planned for you (and when you pre-prep it on the weekend, eating healthy becomes infinitely easier during the week).
Optimal nutrition – the meal plan is based on the Harvard Healthy Eating Plate, providing you with the best, balanced nutrition that supports vibrant health and losing or maintaining a healthy weight.
Quick, Healthy, Fresh Meals
Meal plans are dairy-free, gluten-free, refined sugar-free.
Meals are high in fiber and protein, making them filling and satisfying.
Option for 100% Plant-Based or Plant-Based Plus, which includes eggs and fish.
Download your 28-day Healthy Eating Slim Down Meal Plan