Thanks for registering for the fall session of SVELTE. I can't wait to meet you in September!
Within the next 48 hours, you'll receive an email and google calendar invite.
In the meantime, here are the details:
Dates: Either Tuesdays 6:30-8:30 pm (Sept 15 – Nov 17) (10 classes)
or Wednesdays 7-9 pm (Sept 16 – Nov 18) (10 classes)
(Due to limited seating capacity, you can only attend the night you sign up for)
Location:
58 E 11th Street, 8th floor (between University Place & Broadway)
Easily accessible by the L/ N/Q/R/ trains to Union Square the 6 to Astor Place or N/R to 8th St NYU
Tentative Daily Class Schedule:
7:00-7:15 Measurements: Weigh in, photos, and measurements.
7:15-7:45 Dinner & Discussion: Everyone will have a chance to share, and we'll be able to support you and trouble shoot as needed.
7:45-8:45 Class: Maria will present on a specific topic and provide an action plan for you to work on that week.
8:45-9:00 Wrap-Up and Questions
WHAT TO BRING DAY ONE
You'll receive a workbook to take notes, so just bring a pen.
If you'd like to take a before photo (highly recommended) where something form fitting, or consider bringing yoga pants and tank top or sports bra.
At the end of the program, everyone who submits a before and after photo will be entered to win a free personal cooking class and dinner for two with Maria.
Here are some examples: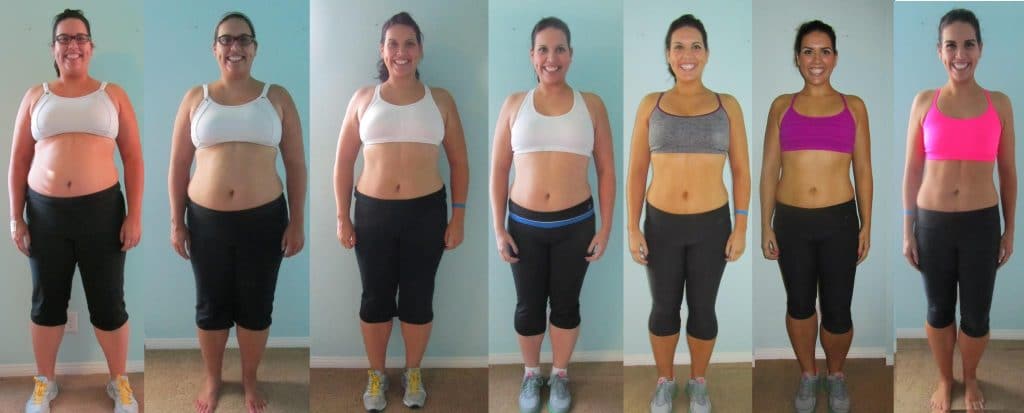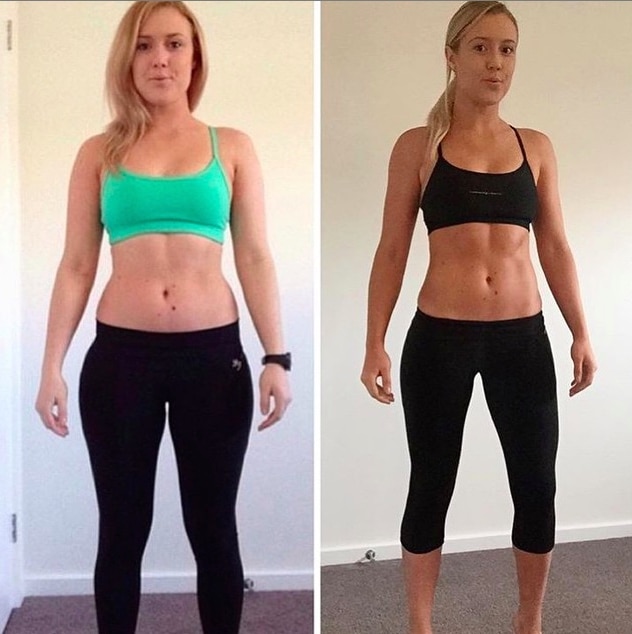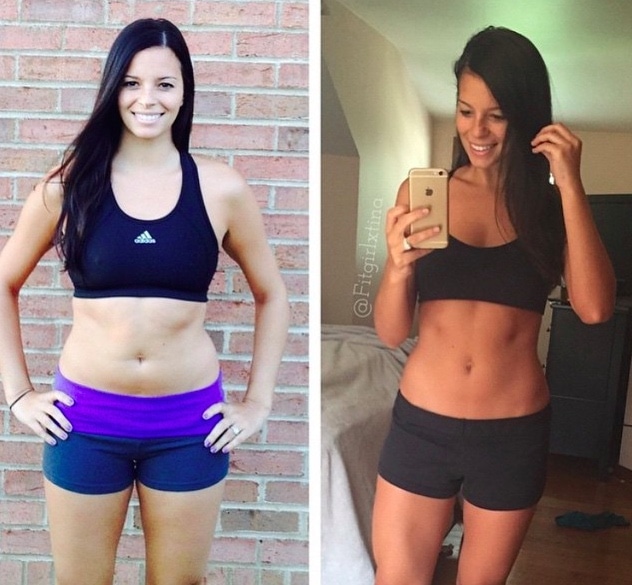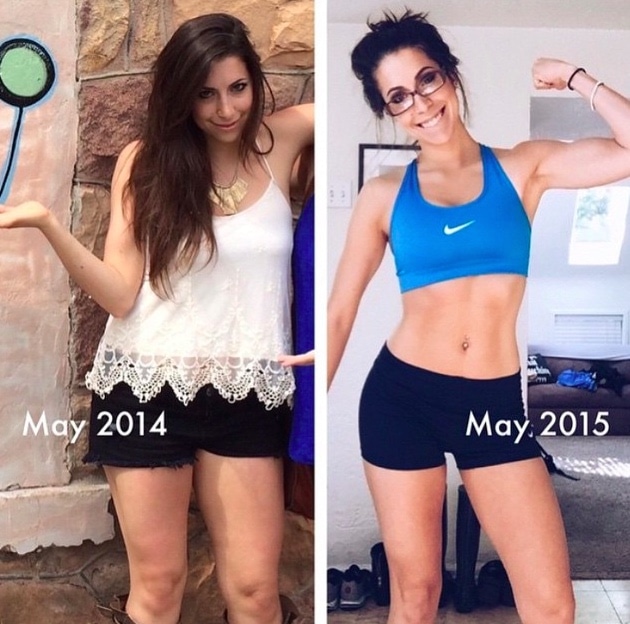 before and after examples from @kayla_itsines
I look forward to meeting you, and am so honored to be the guide on your journey to wellness!
PS If you have a friend, sister, or mom who you think would enjoy the program, by all means, invite them 🙂