APPLICATION PROCESS
1. Email a photo/snapshot of your current skin with no makeup on to maria@mariamarlowe.com. Use the subject line: SKIN TRIAL Initial Photo
(If your breakouts are typically only around your cycle, please provide a photo during that time period, if you have one, or generally, at it's most recent worst).
It doesn't have to be fancy, just need to see what we are working with. Here is a good example (this was turned into a before and after..would only need the one before photo: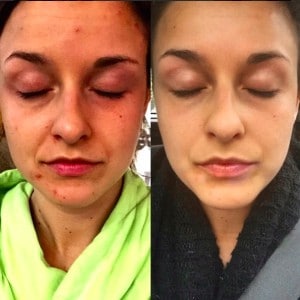 2. Fill out questionnaire below.