For over 17 years, Deborah Hanekamp has studied the healing traditions of indigenous cultures all over the world. In this episode, she shares her tips on how to tap into your innate ability to heal and how to develop an unshakeable sense of peace and calm. We also talk about auras, plant medicine, and energy healing.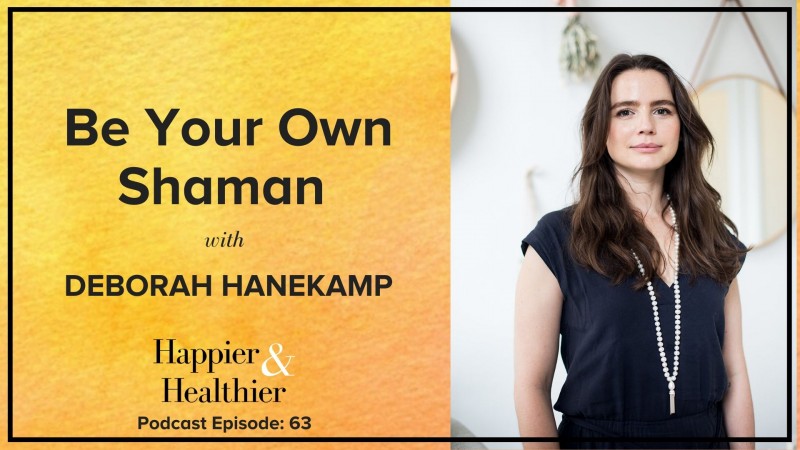 Listen to the Episode: Be Your Own Shaman with Deborah Hanekamp
Listen to the podcast on iTunes, Stitcher, Soundcloud, Spotify, or wherever you listen to podcasts, and don't forget to subscribe so you never miss an episode!
Meet Deborah Hanekamp
Mama Medicine is Deborah Hanekamp – "fashion's favorite healer" (Vogue Magazine). Mama Medicine facilitates Medicine Readings out of her Space in Soho, NYC. These ceremonies integrate over 17 years of experience and wisdom in the healing arts. Her work blends ancient knowledge from across a variety of traditions. At the end of every Medicine Reading Ceremony, Deborah prescribes a ritual bath. These beautiful baths (with flowers, crystals, and herbs), along with her unique aesthetic and approachable personality, have garnered Mama Medicine tens of thousands of global followers on Instagram. Her work has been featured in Vogue, New York Times, and Marie Claire. In a world of gurus and self-help, Mama Medicine helps us connect to the inner shaman within us all: the power of love.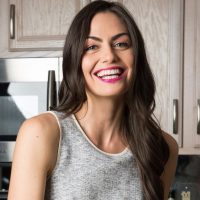 Maria Marlowe
Maria Marlowe is a holistic nutrition and wellness coach who uses real food to help her clients improve their health, weight, and skin. She offers a 28-day healthy eating meal plan that teaches you how to batch cook, as well as one to clear up acne. Her most popular program is EatSLIM, a 10-week online group glass that guides participants to develop healthy eating habits that stick – and lose weight, boost their metabolism, improve their digestion, and quit sugar.
She writes healthy and delicious plant-based recipes for her popular blog. She is also the author of the #1 New Release on Amazon, The Real Food Grocery Guide, the most practical guide to selecting the healthiest foods, without going broke, which has been praised by Dr. Oz and InStyle magazines. You can find her on instagram @mariamarlowe.