Do you eat 'healthy' but don't feel healthy? In this episode, I share how following standard nutrition guidelines to eat whole wheat and whole grains likely contributed to my development of an autoimmune disease. If you currently eat wheat or grains, you must listen to this episode.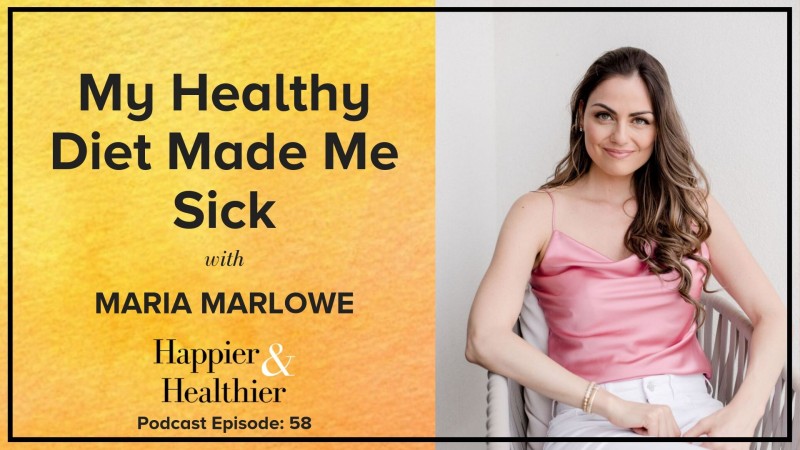 Listen on Your Favorite Podcast App
Listen to the podcast on iTunes, Stitcher, Soundcloud, Spotify, or wherever you listen to podcasts, and don't forget to subscribe so you never miss an episode!
No iTunes? No problem! Listen to the episode here by clicking the pink play button below.
If you enjoy it, leave a review on that platform, email info@mariamarlowe.com a screenshot and we will send you a free 3-day sugar detox meal plan (Here is a post on how to leave an iTunes Review – it only takes a minute or two!).