Even the most successful people get in their own way—often without realizing it. For anyone who has found themselves seemingly up against a brick wall more than once, this is a must listen episode. Clinical and Forensic Psychologist Dr. Judy Ho shows us step-by-step how to break the habit of self-sabotage.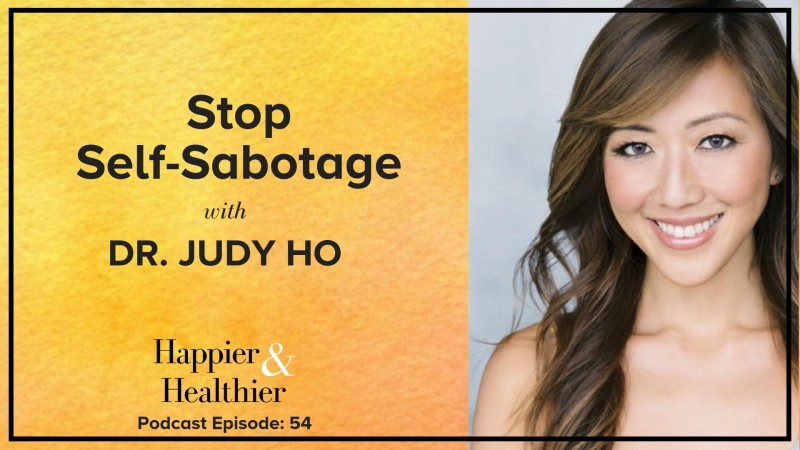 Meet Dr. Judy Ho
Dr. Judy Ho is a Licensed and Triple-Board Certified Clinical and Forensic Psychologist, and Neuropsychologist, with a Ph.D. in Clinical Psychology. She is an award-winning researcher, Tenured Associate Professor of Psychology at Pepperdine University and Co-Host of the TV show Face the Truth. She is the author of Stop Self-Sabotage: Six Steps to Unlock Your True Motivation, Harness Your Willpower, and Get Out of Your Own Way.
Listen on Your Favorite Podcast App
Listen to the podcast on iTunes, Stitcher, Soundcloud, Spotify, or wherever you listen to podcasts, and don't forget to subscribe so you never miss an episode!
No iTunes? No problem! Listen to the episode here by clicking the pink play button below.
If you enjoy it, leave a review on that platform, email info@mariamarlowe.com a screenshot and we will send you a free 3-day sugar detox meal plan (Here is a post on how to leave an iTunes Review – it only takes a minute or two!).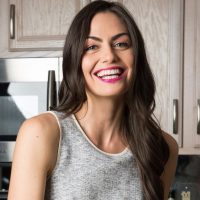 Maria Marlowe
Maria Marlowe is a holistic nutrition and wellness coach who uses real food to help her clients improve their health, weight, and skin. She offers a 28-day healthy eating meal plan that teaches you how to batch cook, as well as one to clear up acne. Her most popular program is EatSLIM, a 10-week online group glass that guides participants to develop healthy eating habits that stick – and lose weight, boost their metabolism, improve their digestion, and quit sugar.
She writes healthy and delicious plant-based recipes for her popular blog. She is also the author of the #1 New Release on Amazon, The Real Food Grocery Guide, the most practical guide to selecting the healthiest foods, without going broke, which has been praised by Dr. Oz and InStyle magazines. You can find her on instagram @mariamarlowe.