Holistic Psychiatrist, Dr. Ellen Vora, shares her diet and lifestyle tips to beat anxiety and depression, naturally. We discuss a wide range of topics including why millennials need organic food more than earlier generations and the link between gut health and mental health and even auto-immunity.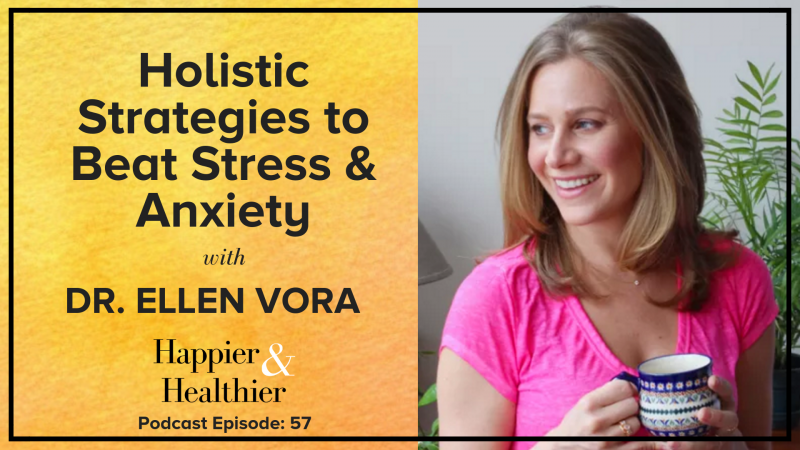 Meet Ellen Vora
Ellen Vora, MD graduated from Columbia University Medical School, received her B.A. in English from Yale University, and she's a board-certified psychiatrist, medical acupuncturist, and yoga teacher. Dr. Vora takes a functional medicine approach to mental health–considering the whole person and addressing imbalance at the root, rather than reflexively prescribing medication. In addition to her private practice. Dr. Vora is also a writer, speaker, blogger and a consultant for two healthcare startups.
Listen on Your Favorite Podcast App
Listen to the podcast on iTunes, Stitcher, Soundcloud, Spotify, or wherever you listen to podcasts, and don't forget to subscribe so you never miss an episode!
No iTunes? No problem! Listen to the episode here by clicking the pink play button below.
If you enjoy it, leave a review on that platform, email info@mariamarlowe.com a screenshot and we will send you a free 3-day sugar detox meal plan (Here is a post on how to leave an iTunes Review – it only takes a minute or two!).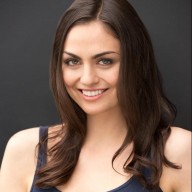 Maria Marlowe
Maria Marlowe is a holistic nutritionist and wellness coach who uses real food to help her clients improve their health, weight, and skin. She offers meal plans, ongoing group workshops both in NYC and online, and writes healthy and delicious recipes for her popular blog. She is also the author of The Real Food Grocery Guide, the most practical guide to selecting the healthiest foods, without going broke. Praised by Dr. Oz and InStyle magazine, it was a #1 new release on Amazon.