Ever feel like you need a good tune up? You probably do! Our aches, pains, and physical injuries could be triggered by more than something physical. Anela Lineham, co-founder of the Human Garage, shares how trauma and emotions get locked in our fascia (connective tissue) which could lead to posture issues, pain, and more. I share my transformative experience at the Human Garage and she explains why the variety of therapies they use to release fascia and emotions were able to dramatically improve my posture and eliminate my back pain.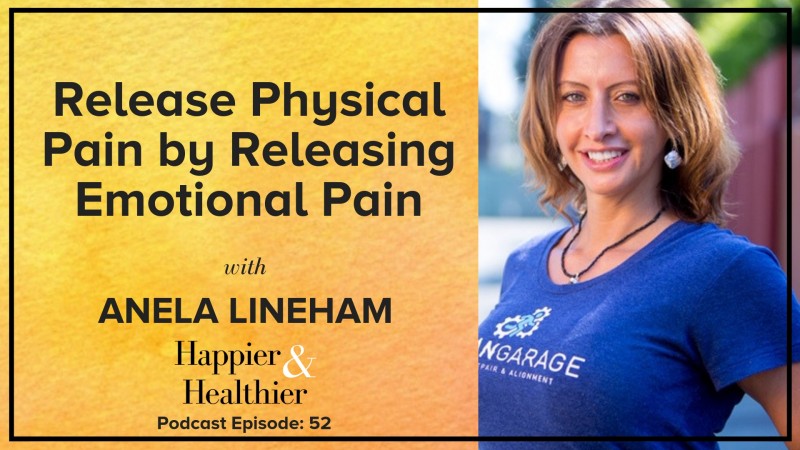 Meet Anela Lineham
Anela Lineham is the Co-Founder of Human Garage with her Husband Garry. She is an Intuitive Women's Health Expert and a Motion & Breathwork Master with a focus on the biochemical, physical, emotional and spiritual aspects of a woman's wellbeing.
The Human Garage is a magical place. Since going, I've raved about it to anyone who will listen. I walked in with chronic back pain (which I thought was caused by stepping off a curb wrong) and with uneven posture, and I walked out pain-free and standing much more upright then I usually do. (I tend to push my hips forward and lean to the side.)
According to Human Garage, they provide "a holistic approach to bodywork that releases unhealthy pressure from your fascia, realigns your entire body, and facilitates pain-free movement and peak performance — so you can move like you were designed to move."
I recount my experience on the podcast, and I've included my before and after photos, below.
Listen to the Podcast
If you'd rather listen to the podcast later or on-the-go, the Happier & Healthier podcast is available on iTunes, Stitcher, Soundcloud, Spotify, or wherever you listen to podcasts. Don't forget to subscribe so you never miss an episode!
My Before and After Human Garage Review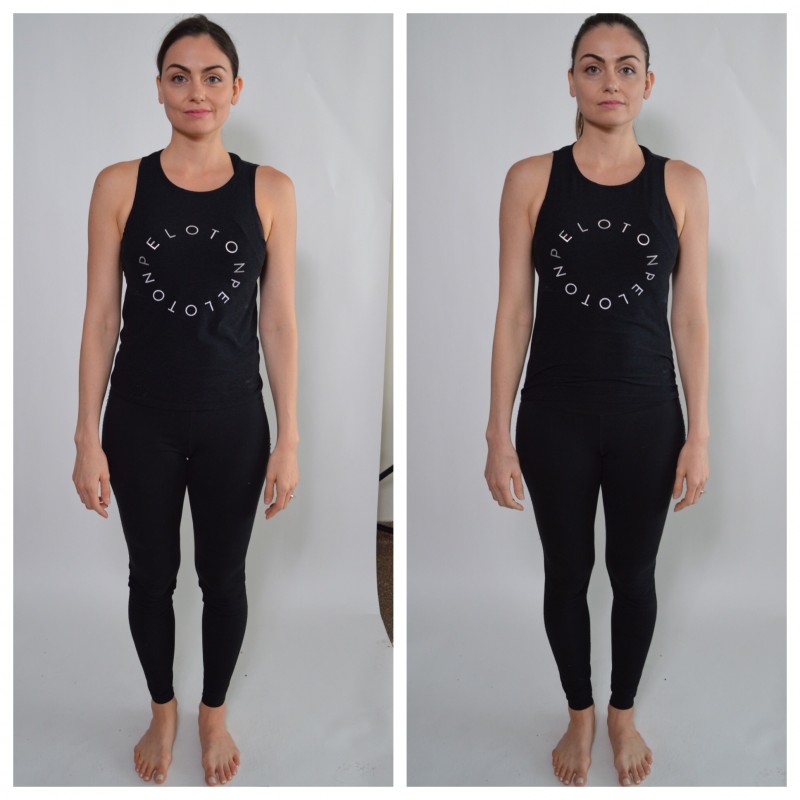 The two greatest benefits I realized by going to the Human Garage was eliminating my chronic back pain and improving my posture. I immediately felt more even keeled. I could feel I was standing straighter – and not reverting to my tendency to lean to one side. From the photos you can see my head is held higher, my shoulders are pulled back more, my hips are less tilted to the left, and my butt looks lifted,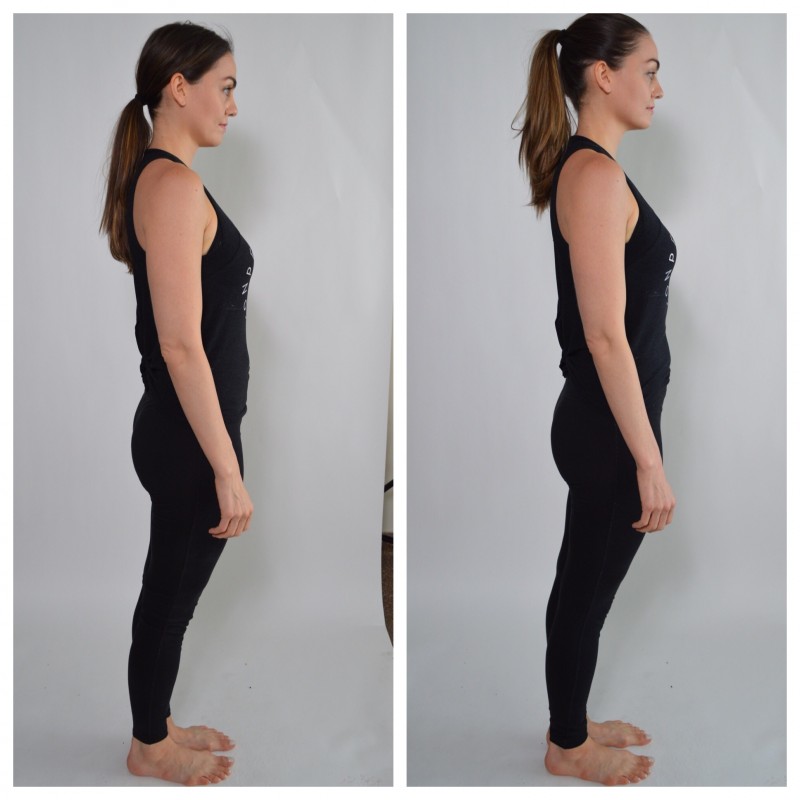 Connect
More from Anela Lineham and the Human Garage
Website: www.humangarage.net
Instagram @humangaragela / / @anela_hg
Subscribe
Like what you listened to? Subscribe to the podcast on iTunes so you never miss an episode.
Free 3-Day Sugar Detox Meal Plan
If you enjoy the podcast, leave a review on iTunes, email info (at) mariamarlowe.com a screenshot and we will send you a free 3-day sugar detox meal plan (Here is a post on how to leave an iTunes Review – it only takes a minute or two!).
Join the Conversation
Come share your thoughts on this episode and connect with me on Instagram @mariamarlowe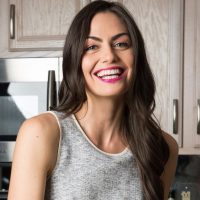 Maria Marlowe
Maria Marlowe is a holistic nutrition and wellness coach who uses real food to help her clients improve their health, weight, and skin. She offers a 28-day healthy eating meal plan that teaches you how to batch cook, as well as one to clear up acne. Her most popular program is EatSLIM, a 10-week online group glass that guides participants to develop healthy eating habits that stick – and lose weight, boost their metabolism, improve their digestion, and quit sugar.
She writes healthy and delicious plant-based recipes for her popular blog. She is also the author of the #1 New Release on Amazon, The Real Food Grocery Guide, the most practical guide to selecting the healthiest foods, without going broke, which has been praised by Dr. Oz and InStyle magazines. You can find her on instagram @mariamarlowe.