Ever feel like your energy, personality, and productivity changes throughout the month? Does "PMS" throw you off and ruin your week? Hormone Expert Alisa Vitti is here to share how we can use our period to be more productive and how to get rid of PMS symptoms through diet and lifestyle changes.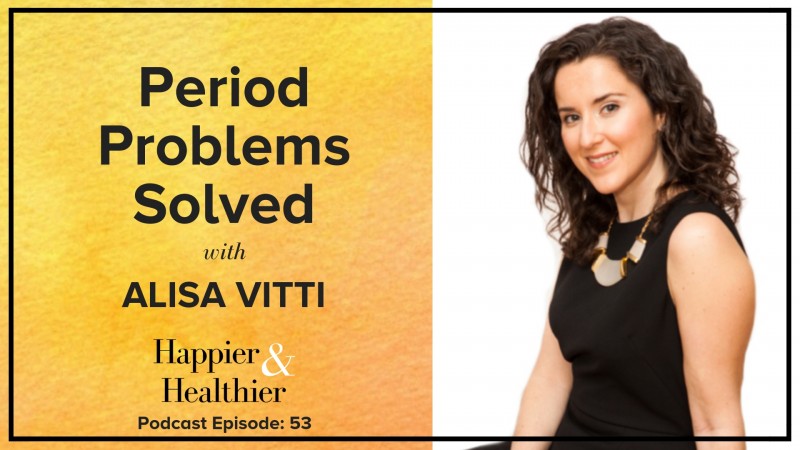 Meet Alisa Vitti
Alisa Vitti is a functional nutritionist, women's hormone expert, and best-selling author of WomanCode. Alisa's ground-breaking protocol is the first diet based on a woman's hormonal patterns – she teaches women how to biohack their way into remission of all chronic menstrual issues – period. She is a pioneer in the fem tech industry, founder of FLOliving.com, the first virtual health center that supports women's hormonal and reproductive health. She is also the creator of MyFLOtracker.com, the first biohacking menstrual app that uses functional medicine and phase-based recommendations to make your period better over time.
Listen to the Podcast
If you'd rather listen to the podcast later or on-the-go, the Happier & Healthier podcast is available on iTunes, Stitcher, Soundcloud, Spotify, or wherever you listen to podcasts. Don't forget to subscribe so you never miss an episode!
Connect
More from Alisa Vitti
Website: www.floliving.com
MyFlo App: MyFLOtracker.com
Her book: WomanCode
Instagram @FloLiving
Subscribe
Like what you listened to? Subscribe to the podcast on iTunes so you never miss an episode.
Free 3-Day Sugar Detox Meal Plan
If you enjoy the podcast, leave a review on iTunes, email info (at) mariamarlowe.com a screenshot and we will send you a free 3-day sugar detox meal plan (Here is a post on how to leave an iTunes Review – it only takes a minute or two!).
Join the Conversation
Come share your thoughts on this episode and connect with me on Instagram @mariamarlowe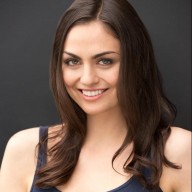 Maria Marlowe
Maria Marlowe is a holistic nutritionist and wellness coach who uses real food to help her clients improve their health, weight, and skin. She offers meal plans, ongoing group workshops both in NYC and online, and writes healthy and delicious recipes for her popular blog. She is also the author of The Real Food Grocery Guide, the most practical guide to selecting the healthiest foods, without going broke. Praised by Dr. Oz and InStyle magazine, it was a #1 new release on Amazon.