Stuck in a rut or self-imposed mental prison? Author and Queen of Positivity Gala Darling shares how the emotional freedom technique (EFT) or tapping and radical self love will help you create the life of your dreams.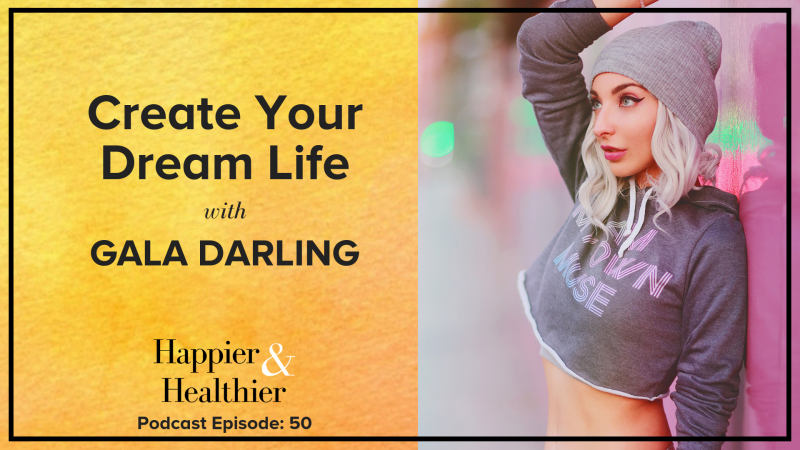 Meet Gala Darling
Gala Darling is a speaker and the bestselling author of Radical Self-Love: A Guide To Loving Yourself And Living Your Dreams. She has been teaching radical self love — a selection of powerful techniques and tools which help women transform their lives — for close to a decade. Her site, galadarling.com, helps a million women a month find their voice, live without fear, and fall in love with life.
Gala has been called "a spiritual revolutionary", "the oracle of all things mystically glam", and "a modern-day guru". Her work has been featured in The New York Times, New Zealand Herald, Teen Vogue, New York Post, Elle, Cosmopolitan, Time Out New York, and more. She has been interviewed on CBS, ABC News, and Hay House Radio. As a co-founder of The Blogcademy, Gala has taught over 1000 women how to build their business through their blog on several continents.
Listen on Your Favorite Podcast App
Listen to the podcast on iTunes, Stitcher, Soundcloud, Spotify, or wherever you listen to podcasts, and don't forget to subscribe so you never miss an episode!
No iTunes? No problem! Listen to the episode here by clicking the pink play button below.
If you enjoy it, leave a review on that platform, email info@mariamarlowe.com a screenshot and we will send you a free 3-day sugar detox meal plan (Here is a post on how to leave an iTunes Review – it only takes a minute or two!).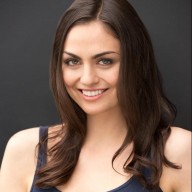 Maria Marlowe
Maria Marlowe is a holistic nutritionist and wellness coach who uses real food to help her clients improve their health, weight, and skin. She offers meal plans, ongoing group workshops both in NYC and online, and writes healthy and delicious recipes for her popular blog. She is also the author of The Real Food Grocery Guide, the most practical guide to selecting the healthiest foods, without going broke. Praised by Dr. Oz and InStyle magazine, it was a #1 new release on Amazon.