Been thinking about trying yoga or meditation, but haven't gotten around to it yet? Tune into this episode to hear renowned yoga teacher Rosie Acosta break down the hows and whys, and she also shares how both practices drastically transformed her life (and can change yours, too!)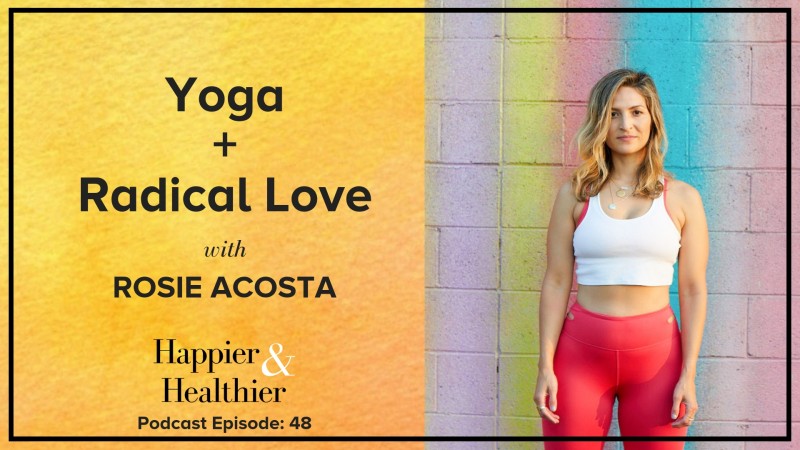 Meet Rosie Acosta
Rosie Acosta is an Inspirational Speaker, Yoga & Meditation Teacher, Yoga Teacher Trainer, and a Holistic Health Coach. As the founder of Radically Loved: Yoga, Health + Wellness, she is also the host of the Radically Loved Radio podcast. In all her work, Rosie teaches and practices being guided by RADICAL LOVE every day and connecting to that through yoga, diet, affirmation, self-inquiry, and curiosity. In helping others find their unique gifts and fire within, she aims to create practices and connect with people in a way that will help everyone live radically loved lives together.
As a product of inner-city LA, gangs, drug-use and violence permeated Acosta's youth. She overcame the prospect of prison through yoga and meditation and is extremely effective at using these tools in order to help others access their potential and overcome adversity. It is her driving belief that we are all born with limitless potential, that we all have a place in this world, and that it is part of our journey to be Radically Curious, Radically Inspired and Radically Loved. Acosta has a diverse client list ranging from Olympic, NFL and NBA athletes to at-risk youth and Afghanistan veterans. She is a featured teacher for Yoga Journal and Wanderlust, a featured speaker for SHE RECOVERS, and has also been featured in Yoga Journal, FOX News Latino, Mantra, mindbodygreen, Well+Good, POPSUGAR, and many more.
Listen on Your Favorite Podcast App
Listen to the podcast on iTunes, Stitcher, Soundcloud, Spotify, or wherever you listen to podcasts, and don't forget to subscribe so you never miss an episode!
No iTunes? No problem! Listen to the episode here by clicking the pink play button below.
If you enjoy it, leave a review on that platform, email info@mariamarlowe.com a screenshot and we will send you a free 3-day sugar detox meal plan (Here is a post on how to leave an iTunes Review – it only takes a minute or two!).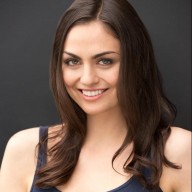 Maria Marlowe
Maria Marlowe is a holistic nutritionist and wellness coach who uses real food to help her clients improve their health, weight, and skin. She offers meal plans, ongoing group workshops both in NYC and online, and writes healthy and delicious recipes for her popular blog. She is also the author of The Real Food Grocery Guide, the most practical guide to selecting the healthiest foods, without going broke. Praised by Dr. Oz and InStyle magazine, it was a #1 new release on Amazon.