If the eyes are a window to the soul, than your mouth is a window to your health. Registered Nurse Trina Felber explains oral-systemic health on the latest Happier & Healthier podcast. She breaks down how your heart, brain, immune system, and entire body are impacted – negatively or positively – based on how you brush your teeth.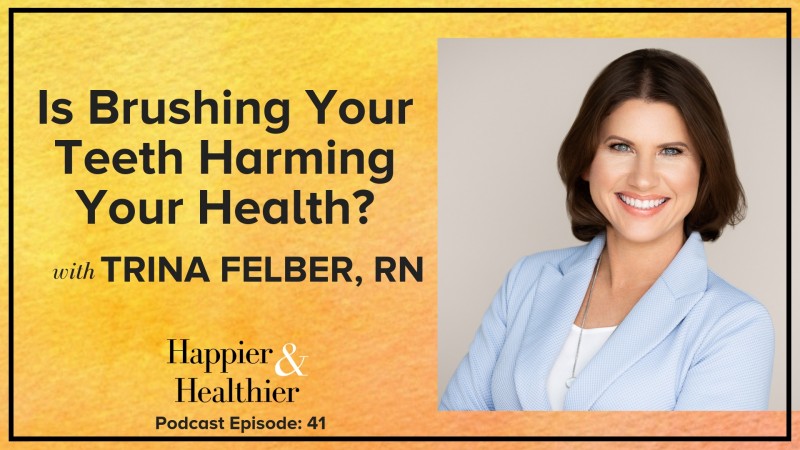 What is Oral-Systemic Health?
Oral-systemic health is the connection between oral hygiene and your overall health. Bad breath, dry mouth, bleeding gums, plaque buildup, and other oral issues can be a precursor to more serious underlying health issues. In this episode, oral expert Trina breaks down these important connections and how to improve our oral health naturally.
Learn About the Oral-Systemic Health Connection
If you'd rather listen to the podcast later or on-the-go, the Happier & Healthier podcast is available on iTunes, Stitcher, Soundcloud, Spotify, or wherever you listen to podcasts. Don't forget to subscribe so you never miss an episode!
Meet Oral-Systemic Health Expert Trina Felber
Trina Felber is the Creator and CEO of Primal Life Organics, a premier, all-natural dental care company that focuses on oral health as the gateway to internal health. She believes that the antiseptic products we use in our mouths are doing more harm than good! After more than 25 years as a registered nurse, Trina has become one of the leading experts in oral-systemic health. She created a line of natural dental products for stronger, cleaner, whiter teeth and improved overall health.
Episode Highlights
Why Trina left nursing after 25 years to educate the public on the oral-systemic health connection and a natural dental care entrepreneur
Why conventional toothpaste and mouthwash is hazardous to your health
How conventional toothpaste and mouthwash impairs our immune system
The connection between our oral microbiome and our gut microbiome
How our oral health impacts our brain health
The link between oral health, inflammation, and heart health
The natural way to heal a cavity
Trina explains the Triad Of Health – The link between your Mouth-Gut-Brain (leaky gum syndrome-leaky gut syndrome–leaky brain syndrome)
Connect
More from Trina Felber
Website: For natural dental care products, head to: www.primallifeorganics.com
Instagram @PrimalLifeOrg
Facebook @PrimalLifeOrganics
Subscribe
Like what you listened to? Subscribe to the podcast on iTunes so you never miss an episode.
Free 3-Day Sugar Detox Meal Plan
If you enjoy the podcast, leave a review on iTunes, email info (at) mariamarlowe.com a screenshot and we will send you a free 3-day sugar detox meal plan (Here is a post on how to leave an iTunes Review – it only takes a minute or two!).
Join the Conversation
Come share your thoughts on this episode and connect with me on Instagram @mariamarlowe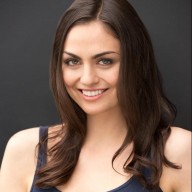 Maria Marlowe
Maria Marlowe is a holistic nutritionist and wellness coach who uses real food to help her clients improve their health, weight, and skin. She offers meal plans, ongoing group workshops both in NYC and online, and writes healthy and delicious recipes for her popular blog. She is also the author of The Real Food Grocery Guide, the most practical guide to selecting the healthiest foods, without going broke. Praised by Dr. Oz and InStyle magazine, it was a #1 new release on Amazon.