Cancer survivor Liana Werner-Gray shares tips from her new book Cancer Free with Food on how to use food as medicine to prevent and fight cancer.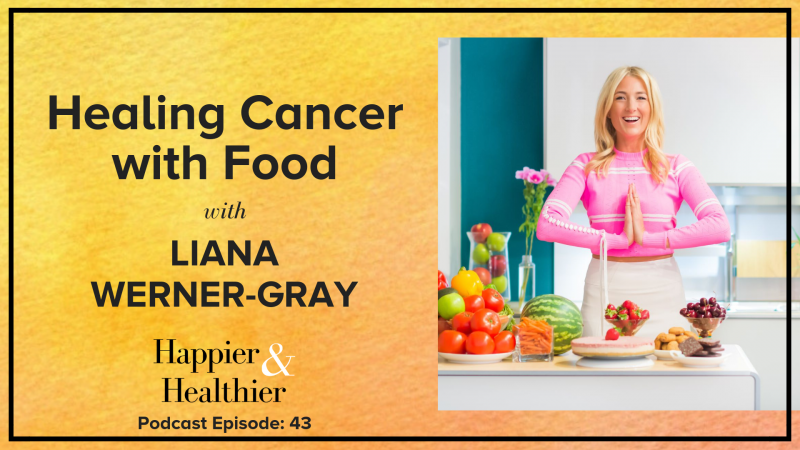 Learn How Food Affects Cancer
If you'd rather listen to the podcast later or on-the-go, the Happier & Healthier podcast is available on iTunes, Stitcher, Soundcloud, Spotify, or wherever you listen to podcasts. Don't forget to subscribe so you never miss an episode!
Meet Liana Werner-Gray
Liana Werner-Gray is the author of Cancer Free with Food, The Earth Diet and 10-Minute Recipes. After five years of eating processed foods and refined sugars for every single meal, she ended up in the hospital with a golf-ball sized tumor on her neck. This wake-up call launched the idea of a blog she called "The Earth Diet" with a concept to eat only natural foods for 365 days. Liana found a way to still enjoy her favorite foods including brownies, cookie dough, burgers and fries, but in a healthier way. Her recipes have been featured on NBC, Fox News, News 12, WABC, and more.
Episode Highlights
What food changes did you make when you were diagnosed with cancer?
Does fruit/fruit juice have a place in a cancer-protective diet?
Is the best diet to heal cancer vegan or does it include animal products?
The top 3 foods for preventing and fighting cancer.
Which supplements aid in cancer prevention and fighting? (We discuss astragalus and bentonite clay)
Which are the worst foods for our health?
Why we should avoid microwaved food and water.
How Liana minimizes the damaging effects of alcohol.
Why positivity is an integral part in healing cancer.
Connect
More from Liana Werner-Gray
Get Liana's book: Cancer Free with Food
Website: www.theearthdiet.com
Instagram @LianaWernerGray and @TheEarthDiet
Facebook @TheEarthDiet
Subscribe
Like what you listened to? Subscribe to the podcast on iTunes so you never miss an episode.
Free 3-Day Sugar Detox Meal Plan
If you enjoy the podcast, leave a review on iTunes, email info (at) mariamarlowe.com a screenshot and we will send you a free 3-day sugar detox meal plan (Here is a post on how to leave an iTunes Review – it only takes a minute or two!).
Join the Conversation
Come share your thoughts on this episode and connect with me on Instagram @mariamarlowe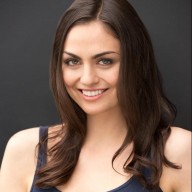 Maria Marlowe
Maria Marlowe is a holistic nutritionist and wellness coach who uses real food to help her clients improve their health, weight, and skin. She offers meal plans, ongoing group workshops both in NYC and online, and writes healthy and delicious recipes for her popular blog. She is also the author of The Real Food Grocery Guide, the most practical guide to selecting the healthiest foods, without going broke. Praised by Dr. Oz and InStyle magazine, it was a #1 new release on Amazon.